Those who read my columns know I am on the conservative side of the political spectrum, and I strive to be fact-based and balanced. I am a patriotic, proud American; an advocate of law and order; and I embrace the qualities that make our country one of the greatest in the world. It is from my perspective as a patriotic conservative that I write about the "American way" to respond to the COVID pandemic.
Let's step away from the current political and societal polarization and remember what made this country great. The preamble of the U.S. Constitution articulates the idea that "we the people" must collectively "ensure domestic tranquility" and "promote the general welfare" of this country. President John Adams wrote in 1778, "... it was the duty of a good citizen to sacrifice all to his country ..." Also consider the closing line of the Declaration of Independence, which states, "... we mutually pledge to each other our lives, our fortunes and our sacred honor."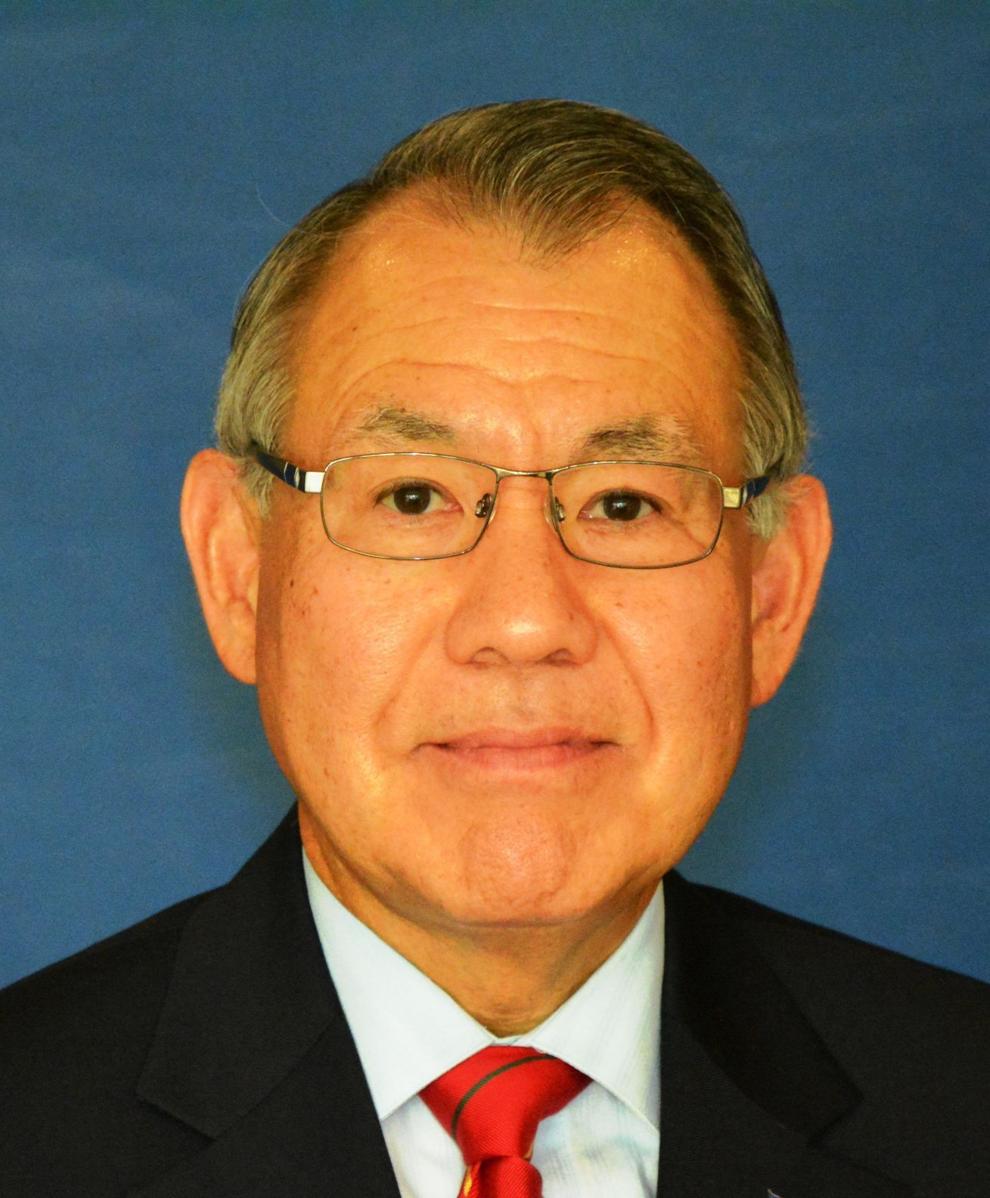 The foundation upon which our country was built is a willingness to make personal sacrifices for the collective good. We are bound together as Americans by the idea that while we have the right to pursue our own happiness, we also have significant responsibilities to others. Generations of Americans before us demonstrated service and sacrifice during wars, pandemics, the Great Depression and the global war on terrorism after the 9/11 attacks. Let us also remember President John F. Kennedy's famous challenge, "Ask not what your country can do for you; ask what you can do for your country." Our country became great because generations of Americans knew that liberty and duty go hand in hand.
I grew up learning that the American way of doing things meant accepting personal responsibility, being a good neighbor, making the right choices and using common sense. It also includes doing things for the greater good of the country and society, even if personally inconvenient, because that is the price of our hard-fought freedom. The discord and conflict over the COVID pandemic response causes me to think we have lost sight of these tenants of good citizenship.
We Americans have always met challenges posed by external enemies. The Greatest Generation came together to defeat fascism in World War II. Americans accepted the rationing of food and gasoline to win that war. Parents sent their kids off knowing it could be the last time they saw them. Women worked tirelessly in factories to make the munitions our troops needed.
We are again facing an external enemy in the form of the COVID virus. Those who think this is far-left hyperbole may wish to recall that President Donald Trump himself often referred to the virus as an "invisible enemy" with which we are "at war." Americans lived through years of brutal sacrifice to prevail over external enemies in World War II, and now we're throwing fits about wearing a mask or getting a vaccine to defeat a deadly disease?
I understand skepticism of government; indeed, as a career government official, I agree a measure of skepticism is sometimes warranted. But those who think this pandemic and vaccines are some sort of government plot or nefarious hoax are not using the common sense for which Americans are known.
One does not have to believe "the government." Just look at the resurgence of infections, hospitalizations and deaths. Listen to the stories of otherwise-healthy people who put off vaccination and died or nearly died. Hear the pleas of exhausted healthcare professionals. Look at the fact that major medical facilities in Nebraska have again stopped elective surgeries and hospitals in some states are running out of intensive care beds again.
Vaccines and vaccine mandates are nothing new. We eradicated smallpox and polio with mandatory vaccination programs. The U.S. Supreme Court supported compulsory vaccination laws in the 1905 case Jacobson v. Massachusetts, stating, "real liberty for all could not exist under the operation of a principle which recognizes the right of each individual person to use his own (liberty), whether in respect of his person or his property, regardless of the injury that may be done to others." The court further stated mandatory vaccination was "necessary in order to protect the public health and secure the public safety."
I do not advocate broad, national, or state mask mandates because one-size-fits-all solutions rarely work well. However, mandates tailored to specific circumstances, such as crowded public spaces where social distancing is difficult, are appropriate. Local government, business and educational entities should have the authority to mandate masks in the interest of public health and safety based on the circumstances and risks in their jurisdictions.
I am an advocate of personal choice, but that requires that we make informed and reasoned choices. Those who question the efficacy or safety of masks may wish to consider this: Would doctors, nurses and paramedics wear masks daily if they didn't work or were harmful? What about the fact that we had virtually no flu last winter when everyone was masking? Wearing a mask to protect oneself and others is a minimal sacrifice.
It's time for us to come together as Americans to win the war against COVID by sacrificing just a fraction of what previous generations have for the common good of our country. It's the American way.
Weysan Dun is a retired veteran of the FBI and served as the special agent in charge of multiple FBI field offices around the U.S., including the Omaha field office, which covers Nebraska and Iowa.