The U.S. Constitution and its amendments guarantee numerous rights, including freedom of speech and freedom to peacefully assemble. I have spent most of my life sworn to "uphold and defend" these rights, first as an active-duty Army officer for nearly five years, and then as a special agent and executive of the FBI for 30 years. Although I am retired from active service, my oath is not retired, and I still staunchly defend all constitutional rights.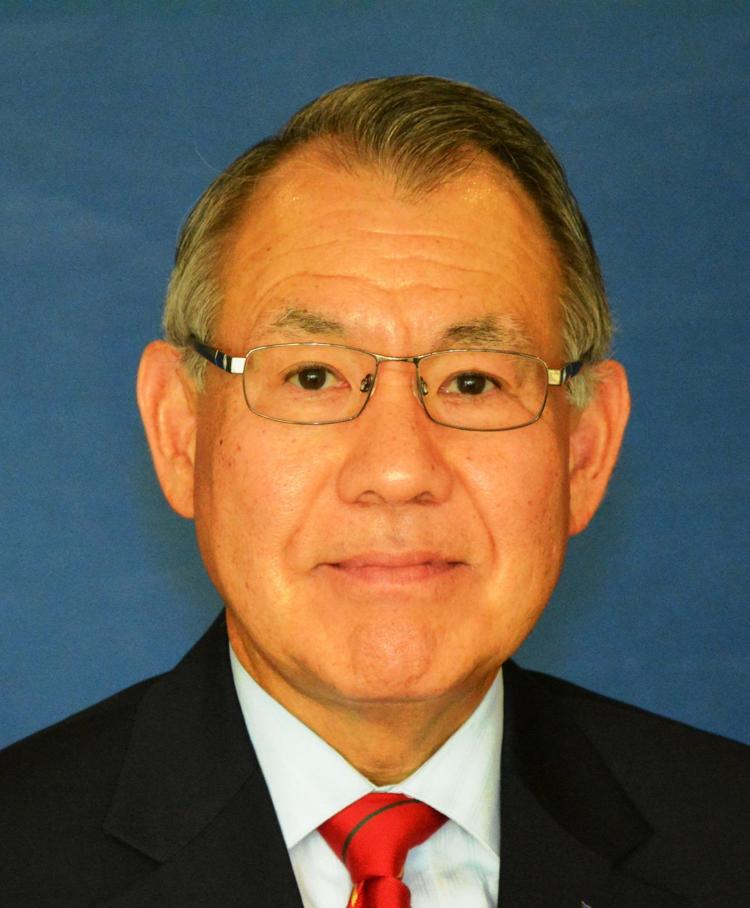 Sometimes the constitutional rights of individuals conflict with the rights of greater society. How do we resolve these conflicts? The answer lies in our unique system of government with three independent branches: judicial, executive and legislative. It is the role of the federal judicial branch to determine if laws passed by legislatures, on a national, state or local level, violate the U.S. Constitution. The courts also consider the constitutionality of actions taken by the executive branch and may nullify actions that are unconstitutional.
We are a nation governed by the rule of law, not the rule of man. Our government thus is accountable through the law when there is a suggestion of unauthorized action by those in power. But the rule of law is not just about government. It also requires that citizens respect and comply with legal norms, even when they disagree with them.
When individual interests conflict with the interests of greater society, individuals must accept determinations of their rights, responsibilities and obligations as defined in law and interpreted by the courts. To do otherwise would lead to anarchy.
Recent protests across the nation, and here in Omaha, have occasionally resulted in a collision of the rights of individuals to protest injustice and the rights of greater society to have peace and security in their neighborhoods and livelihoods. Under the rule of law, the courts are the mechanism through which we balance this conflict.
The Supreme Court of the United States has long held that the First Amendment protects the right to conduct a peaceful public assembly. However, that right is not absolute. It includes a limit in the language of the amendment itself with the word "peaceably."
The Supreme Court stated in 1940 in Cantwell v. Connecticut, "Breach of the peace embraces a great variety of conduct destroying or menacing public order and tranquility." This includes violent acts and "acts and words likely to produce violence in others."
The ruling also stated authorities may "safeguard the peace, good order and comfort of the community" and law enforcement may break up gatherings that have turned violent or raise a "clear and present danger" of violence or disorder.
The Supreme Court further explained in Cantwell that when danger of "riot, disorder, interference with traffic upon the public streets, or other immediate threat to public safety, peace, or order appears, the power of the State to prevent or punish is obvious." Relevant to today, the ruling stated, "The coercive activities of those who in the delusion of racial or religious conceit would incite violence and breaches of the peace in order to deprive others of their equal right to the exercise of their liberties … and other transgressions of those limits the States appropriately may punish."
In 1941, a unanimous Supreme Court ruled in Cox v. New Hampshire, "Although the government cannot regulate the contents of speech, it can place reasonable time, place, and manner restrictions on speech for the public safety."
The court further said the government has a legitimate interest in keeping order at such events, and can impose fees for a license or permit proportional to the amount of police presence required to ensure the peaceful nature of the event.
Civil disobedience is a legitimate, but often misunderstood, means of protest. It involves passive resistance, the refusal to obey the commands of authorities without resorting to violence or active measures of opposition and the act of allowing oneself to be arrested. Civil disobedience metastasizes into civil disorder when participants become hostile toward authority and authorities have difficulty maintaining public safety.
Those asserting that law enforcement should not take any action to restrict protests to a reasonable time, place and manner are misguided and are not considering how the exercise of individual rights may infringe on the rights of others.
Those who believe engaging in dialogue with law enforcement to coordinate public protest is acquiescence to oppression are ill- informed. This is civic responsibility, not oppression.
Oppression is when a person is forced to flee their homeland or face incarceration at a "reeducation" facility simply for writing and publishing opinions critical of autocratic, Communist officials. I personally know such a person: my father. He fled a Communist regime to avoid persecution for voicing his opinions. He was welcomed in the United States, where he started a new life and family. I was born and raised in the USA, a country where the son of foreign-born immigrants can enjoy liberty, opportunity and success. This is another reason why I embrace, appreciate and defend our Constitution, democracy and the rule of law.
Weysan Dun is a retired veteran of the FBI and served as the special agent in charge of multiple FBI field offices around the U.S., including the Omaha field office, which covers Nebraska and Iowa.
Catch the latest in Opinion
Get opinion pieces, letters and editorials sent directly to your inbox weekly!