I'm a Washington, D.C., native. I love D.C. I love the texture of the culture, past and present. The slang, our deep-rooted black voices. The history in the streets, the go-go music. The rhythm of the African American culture there. I was born into it. I lived it. I was almost swallowed whole by its raging crack cocaine and murder rate of the 1980s and '90s.
Washington, D.C., loved me and my family like a domestically violent relationship. It abused my family, took us for granted, shed our blood on the street, and tossed us around like an unnecessary living corpse. My parents almost succumbed to the dope-fiend lifestyle. The fast money, the homelessness, the rage. I was lucky to escape this volatile relationship in 1999. I left Washington, D.C., on my first flight ever to a place called Omaha, Nebraska.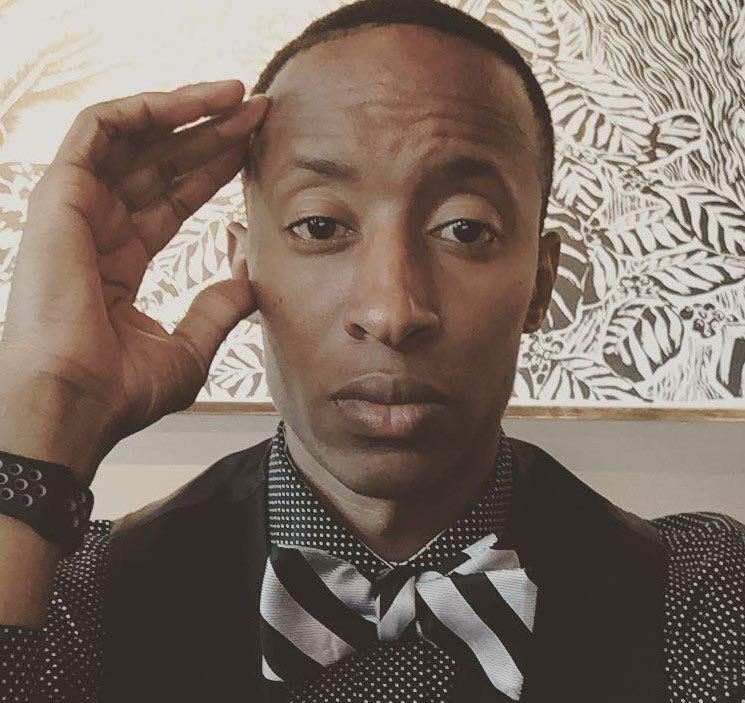 With a provisional acceptance to the now-closed Dana College in Blair, I found my saving grace. From a hopeless teen to a small Lutheran college on the top of a rural hill. In 1999, I knew nothing of the Lutheran faith. I was so naive that when my religion professor, Dr. John Lyden, spoke of Martin Luther, I would patiently wait for him to correct himself by adding "King Jr." I struggled with my grades in Washington, D.C., dancing around a 2.0 GPA in order to maintain my hoop dreams. But Nebraska was different. It was an opportunity to live in one place for at least four to five years. In my journey, that would be the longest home placement ever.
Back in the D.C. area, I bounced around to 13 different homes and neighborhoods and attended almost as many schools. Consistency was a foreign word until I arrived in Omaha in the fall of 1999.
I often tell the story, similar to my TEDxOmaha talk, explaining my tearful expression as I arrived at Eppley Airfield. The cornfields didn't seem welcoming, the lack of oversized commercial buildings was discomforting to an 18-year-old kid who had arrived with a duffle bag, acne and a Jansport backpack.
What occurred following my initial journey to the "Good Life" state is what I lean on in this time of uncertainty, concern for human rights and black lives. Nebraska would provide me with the necessary uncomfortable experiences to appreciate history and Americans of differing ethnic roots. I had roommates, teammates, professors and friends who spoke differently, learned differently and lived different than I had.
Dana College took a struggling student with a small dream to make a difference and molded him into a man who would go from a walk-on track and cross-country runner to an 11-time record holder and NAIA national champion. Nebraska would provide me with a full scholarship to the University of Nebraska at Omaha after I maintained a high GPA at Dana.
Nebraska would afford me the opportunity to become the first in my family to receive a master's degree; become a city planner in Florida, and a director of economic development in Cuming County, Nebraska, just a few years later.
These experiences have helped me to realize that the biggest hurdle for Nebraskans struggling to understand the Black Lives Matter movement is this: the courage to ask questions, to place yourself in an uncomfortable social setting to gain insight. As we struggle through this time, I'd like to thank you, Nebraska, because you saved my life. You showed yourself to be open to my black life, you provided tough experiences and tearful moments, but you also provided a dream, hope, assertiveness and opportunity.
Nebraska you saved my life, not with a focus on your political status, your faith-based comforts or assertions, but your ability to see me as a human being. Seeing that my dreams, my hopes and future mattered. I hope that we can reaffirm this Good Life for Black Lives.
One of the things that binds us together, as Nebraskans, Americans and humans more so, is the universal realization that we exist. And, in that existence, we are tethered and bound to fight for, live for and die to preserve this reality. How can any of us turn a blind eye when one, or many of us, are marginalized, compromised and tossed aside? It is within our declarations, Bill of Rights and ubiquitous politicking that we say the human dream is realized. We are not invisible. We matter. Thank you, Nebraska.
Garry Clark is a husband and father of three. He's the president and CEO of the Greater Fremont Development Council with 13 years of economic development experience in Nebraska, Florida and Washington, D.C. Clark is a graduate of Dana College and UNO, a published author, poet and TEDxOmaha speaker. He received the Midland Business Journal's 40 under 40 award in 2018.