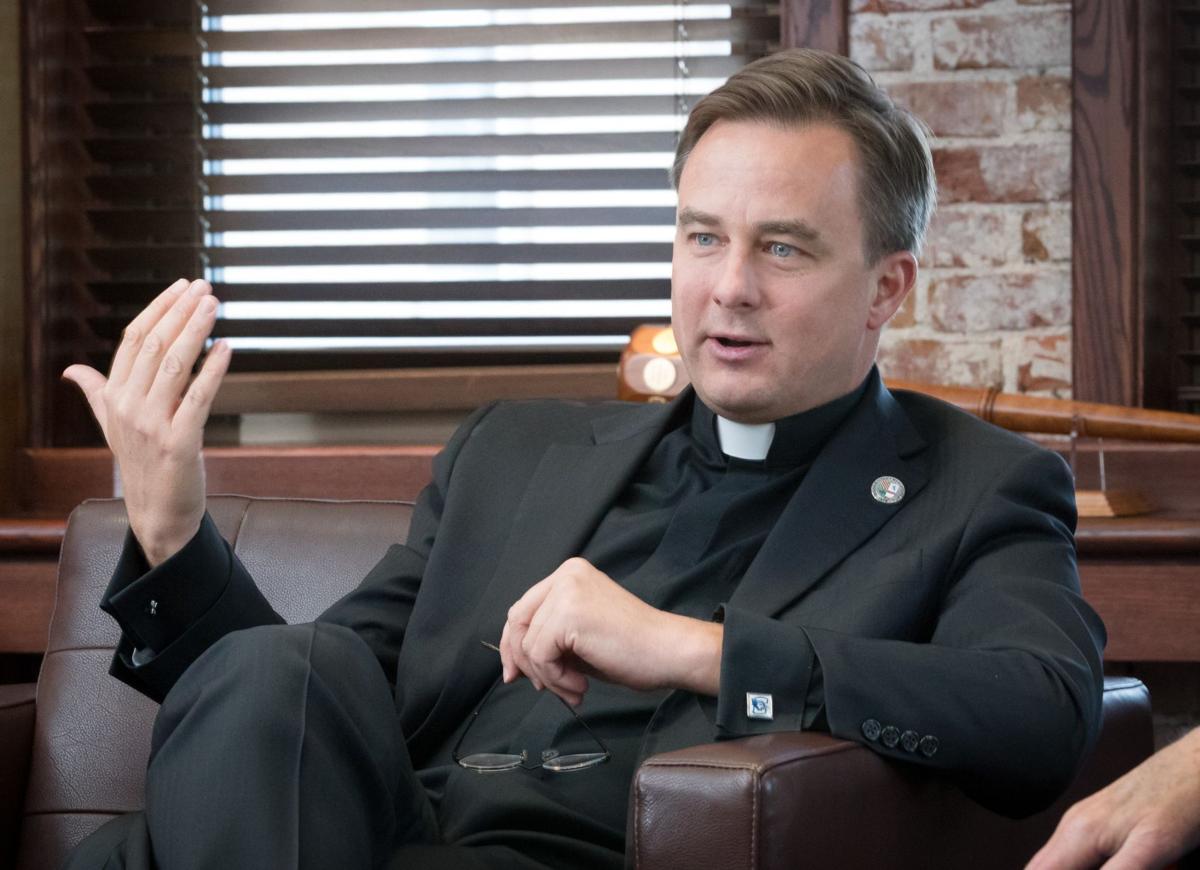 Because Omaha and the nation once again are confronted by our still-troubled race relations, The World-Herald is offering guest perspective in our regular editorial space. The writer is the president of Creighton University and a Jesuit priest.
As the Christian community around the world recently celebrated Pentecost, or the coming of the Holy Spirit, I am mindful of different images and symbols from Scripture and elsewhere that convey something of this mystic expression of God present among us. Fire, wind, and doves a-flight convey the work of inspiration, wisdom, courage, grace and so on, common effects around us or within us that represent God's influence and the manifestation of remarkable human capacities and responses.
In these troubling days, however, I am deeply struck with the analogy of the Holy Spirit as breath which fills and fuels our lives. From Genesis to Job to John, in Judeo-Christian verse, God's breath — the spirit of God — gives life. And yet, what we have collectively witnessed is the opposite — breath violently pressed and taken from the life of George Floyd. Almost instantly, his plea, "I can't breathe," has reverberated from one city to the next, including our own, as communities, and a nation, chant that same desperate reality.
As Mr. Floyd's cry resounds in shouts anew, it is also a haunting echo of both recent other African American individuals — Breonna Taylor, Ahmaud Arbery and others who lost their lives due to insidious racism — and those of generations and centuries of people of color in our entire American history also crying out for the fullness of life. Here in Omaha, we additionally are grieving the senseless death of James Scurlock during unrest in Omaha.
At Creighton University, where, as an institution of higher learning, we offer educational programs across the social sciences, health care, law and business, we also study and teach the humanities. The questions of philosophy, theology, art, language, literature and history ask our students about the meanings of their lives and of those around them. We push them deeply into themselves, and we pull them into other cultures, customs, perspectives and experiences. Our mission and identity as Jesuit and Catholic compels such a commitment, including providing the practices of religious faith and facilitating service to others.
There is no denying that George Floyd's killing is a serious scandal in itself, but it also represents individual and systemic prejudices, inequalities and deprivations in the lives of black Americans historically and daily, communally and individually, nationally and locally, that cannot be denied.
Within this context of racism and discrimination, we also face the global reality of the novel coronavirus pandemic, recognizing that another force that truly robs us of breath demands health care expertise, equipment, research, patience, compassion and so much more. While we all know that COVID-19 is indeed indiscriminate, we also know that social determinants, wealth gaps and systemic realities portend disproportionate results, and that people of color are in fact more susceptible.
The unfairness, discrimination and violence of racism in our nation, and the sickness, economic duress and stressors of the pandemic are real. For the death that occurs in both, including the tragic loss of Mr. Scurlock's life, I share the sadness, confusion, concern and pain of so many, locally, nationally and globally. I am also aware that thoughts, feelings and experiences impact us differently, and in this I am especially mindful of people of color whose own American context is framed and informed by other realities of which I cannot represent. But we believe that the power of the Holy Spirit reconciles and breathes new life. We must recognize the complexities and complicities that contribute to the smothering effects of these great ills of racism and the coronavirus pandemic, as well as the opportunities and actions to create healing and wholeness. We must do more each day to breathe life into the essential issues of truth, justice and human dignity, and the imbibing values of diversity and inclusivity, as we work to identify, name and end systemic racism.
Catch the latest in Opinion
Get opinion pieces, letters and editorials sent directly to your inbox weekly!