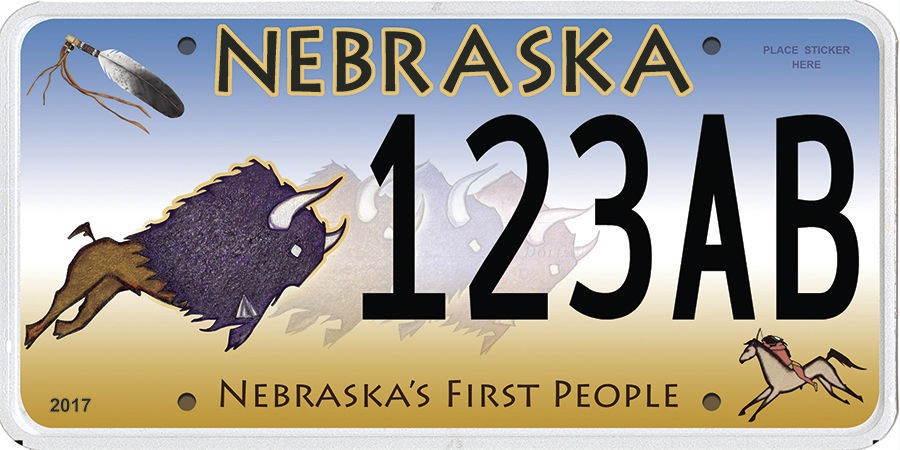 Native American peoples have lived in the Great Plains region for 13,000 years, long before the creation of Stonehenge or Egypt's Great Pyramid. It's fitting that Nebraska is now including a "first people" design for a specialty license plate.
The design incorporates concepts by Donel Keeler, a Native American artist in Omaha. Images include a leaping buffalo, an eagle feather and a brave on horseback.
All proceeds from sale of the plates will go to the Native American Scholarship and Leadership Fund, which is on course to be fully endowed thanks to this and additional projects. The plates are "for all people to purchase," says Judi gaiashkibos, executive director of the Nebraska Commission on Indian Affairs. "It's a point of pride for all Nebraska."
The citizens and state senators who worked to bring this project to fruition deserve a salute.