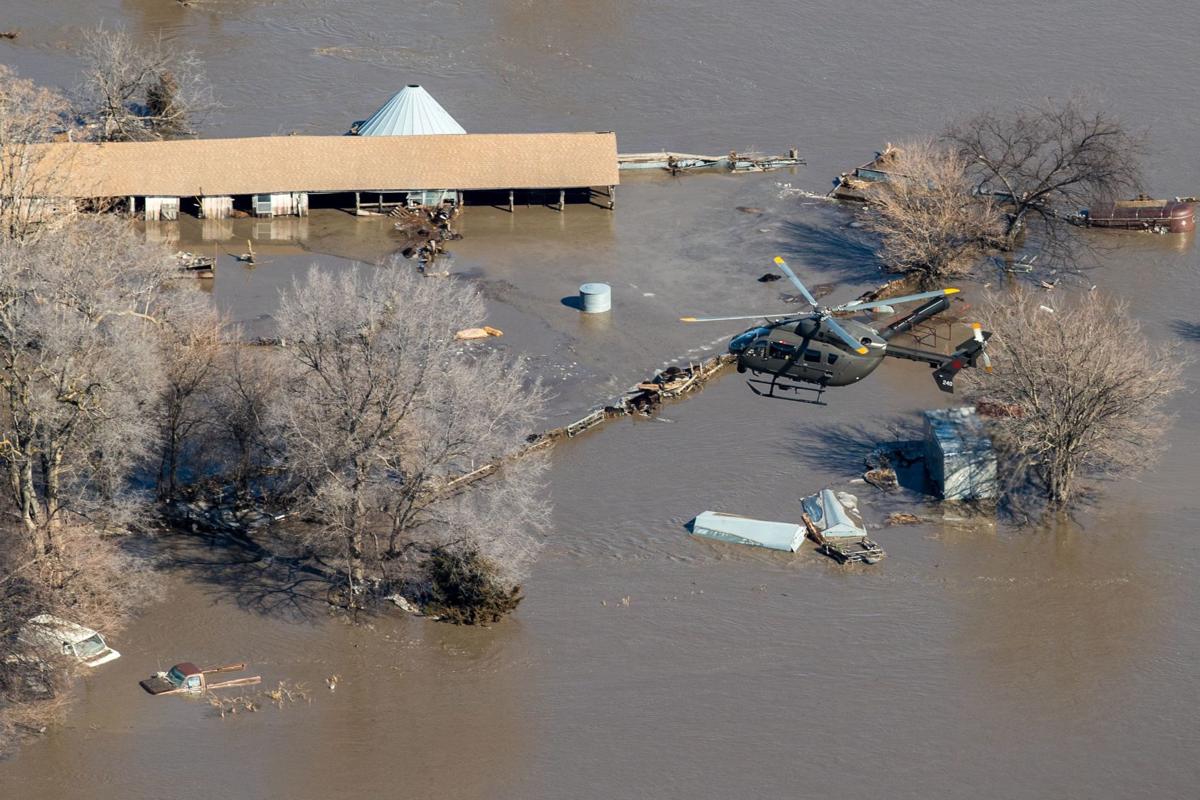 The extraordinary flooding that struck Nebraska and western Iowa this year spurred examples of dedication and bravery that were equally extraordinary. These remarkable flood helpers saved lives and stabilized communities. They coordinated complex rescue operations. They confronted daunting challenges and solved them through determination and creativity. They often worked to exhaustion yet didn't give up. Above all, they provided hope at a desperate hour.
For all they have done and continue to do, our newspaper salutes these men and women as our Midlanders of the Year 2019.
The forms of assistance they provided were as varied as the local flood situations themselves. In some cases, neighbors set out to help neighbors in need. In others, volunteer firefighters and National Guard personnel braved floodwaters to provide rescue. Sometimes help came in the distribution of much-needed food, clothing and other supplies by nonprofit organizations. Schools and businesses stepped forward to join community support efforts.
The World-Herald has named an annual Midlander of the Year for more than five decades, to salute examples of commendable civic spirit that help build a stronger future for our area. The first recipient, in 1965, was Omaha Mayor A.V. Sorensen, who spurred our city in many ways toward the beginnings of landmark progress.
Over the decades, the Midlander of the Year honor has saluted individuals from a wide range of backgrounds, including business leaders such as Peter Kiewit and Bruce Lauritzen; government leaders such as U.S. Sens. Chuck Hagel and J.J. Exon, and State Sen. Jerome Warner; civic leader Connie Spellman; and Dr. Lee Simmons, director of the Henry Doorly Zoo.
The award often has honored notable groups of individuals who make a positive difference. Among the examples: Midlands farmers. Teachers. Men and women in Operation Desert Shield. Foster care families. Nebraska Ebola fighters.
It's fitting indeed that the flood helpers of 2019 now join the ranks of Midlanders of the Year. Through countless examples this year, these men and women provided laudable demonstrations of humanity at its best.
Catch the latest in Opinion
Get opinion pieces, letters and editorials sent directly to your inbox weekly!