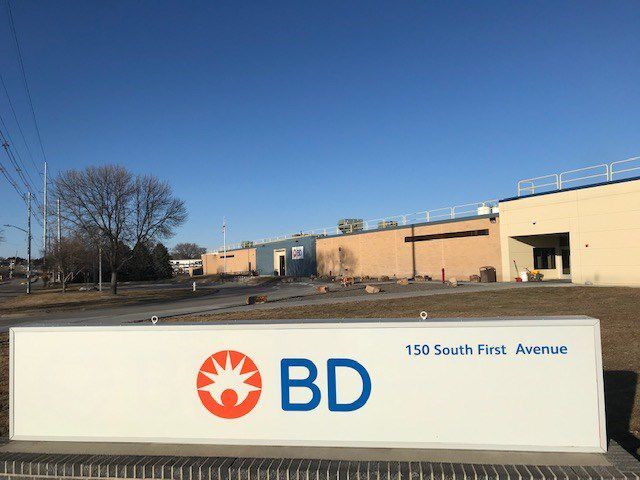 One day, we will have a vaccine against the coronavirus, and our country is already gearing up to meet that future medical need. A significant company in the effort will be medical technology leader Becton Dickinson & Co., which has four facilities in Nebraska. Indeed, the company has announced a $70 million expansion in Nebraska, primarily at its needle- and syringe-making plants in Columbus and Holdrege.
This situation highlights one of the key ways that Nebraska can boost its economy for the long term, by strengthening high-productivity businesses that provide good pay for employees. Becton Dickinson is a fine example.
Such a strategy is one of the main recommendations in Blueprint Nebraska, the statewide economic development initiative begun last year through broad public input. In fact, several recent trends offer long-term opportunities for Nebraska's economy, says Jim Smith, Blueprint Nebraska's executive director.
The push on the vaccine front is one example. Another, Smith told The World-Herald, is the call to build up our country's domestic supply chain for medical items, reducing reliance on China. Nebraska's medical manufacturing businesses are already notably strong as job creators: The state's pharmaceutical and medicine manufacturing sector increased its number of jobs by 12% in 2018, and the state's medical device-making sector had a 10% increase in employment.
Those sectors have encouraging long-term opportunities to add jobs as the domestic supply chain is strengthened. Another key beneficiary will be Nebraska's warehousing and transportation industries, Smith said: "You have to have strong logistics in order to meet the supply chains in our country. You've got to get the products to market efficiently."
Blueprint Nebraska promotes various strategies to encourage high-productivity, high-wage manufacturing, including research collaboration; stepped-up commercialization of university and private-sector research; creation of "clusters" of Nebraska technology firms; and expanded venture capital investment.
A key focus is value-added agriculture and agribusiness. So is the concept of nurturing sophisticated, innovative manufacturing across a range of Nebraska industries, at a higher level than basic assembly-line work.
"Greater technology and greater productivity help drive higher wages and higher skill sets in our workforce," Smith said, as shown by experience in states with the strongest track records on that score. In Nebraska, such economic advancement can boost the long-term prospects not only for households but also for the state's communities.
Despite the current economic downturn, Nebraska has positive opportunities ahead. Some of the best lie through strategic planning for innovative manufacturing.
Catch the latest in Opinion
Get opinion pieces, letters and editorials sent directly to your inbox weekly!