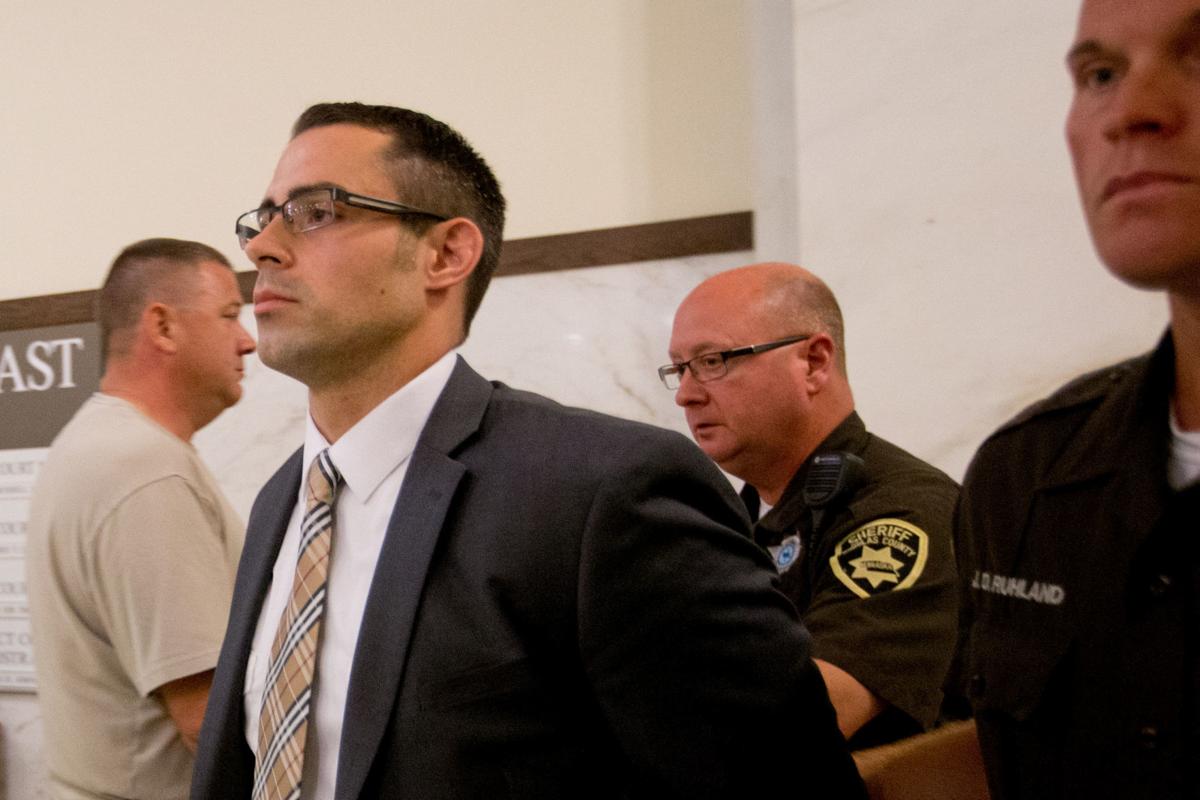 Our society has rightly directed increased attention of late to issues involving sexual harassment. Local law enforcement agencies, which we rely on to act with integrity, need to take strong steps to ensure that their personnel are trained to know appropriate boundaries of behavior. The agencies should follow up as needed by taking appropriate disciplinary action if an employee violates those rules.
Such actions are important to ensure the public's trust in the agencies' professionalism.
This issue has arisen in a current court case against the Douglas County Sheriff's Office. A young woman has sued Sheriff Tim Dunning and his office, alleging the sheriff was indifferent to sexual misconduct in his office. The woman was the victim of a 2013 assault in which an on-duty deputy, Cory Cooper, made her perform a sex act on him at Zorinsky Lake. Cooper was convicted of misdemeanor assault in a plea deal and served six months in jail.
U.S. District Judge Joseph Bataillon has allowed the woman's case against the office to proceed, citing 15 sexual misconduct cases involving deputies or Sheriff's Office employees from 1998 on. Unlike Cooper's 2013 crime against the young woman, none of the other cases were prosecuted, and several did not seem to rise to the level of a crime.
Dunning and the Douglas County Attorney's Office respond that Sheriff's Office personnel are properly trained and that Cooper disregarded the training he had received. "On February 10, 2013, there was no question at all in Cooper's mind that (the Sheriff's Office) did not permit him or any other deputy to coerce sex or any sort of sexual contact from a citizen who had been stopped or detained," Deputy Douglas County Attorney Tim Dolan wrote. "Cooper knew very clearly that doing so was unacceptable."
It will be up to the courts to decide the particulars and legal arguments in the case.
A related matter arose last year involving the Omaha Police Department when an officer was accused of having a sexual encounter with a woman he had stopped a few days earlier for drunken driving. At the time of the encounter, the Police Department did not have a policy explicitly prohibiting relationships with victims or suspects. The department initially said that unethical conduct in such matters was covered under the department's policy regarding conduct unbecoming an officer and under a conflict of interest policy.
Other law enforcement departments, such as the Douglas County Sheriff's Office and the La Vista Police Department, have conduct policies specifically forbidding having a social relationship with suspects and victims. The Omaha Police Department subsequently adopted that explicit prohibition through a revision of its policy, which now states: "Employees shall refrain from initiating or responding to an invitation for a social relationship with a complainant, victim, witness, suspect, arrested person, or traffic contact both during the initial encounter and while the case is pending."
The bottom line from these instances: All law enforcement agencies need to make clear their determination to take sexual harassment with the seriousness it certainly deserves.