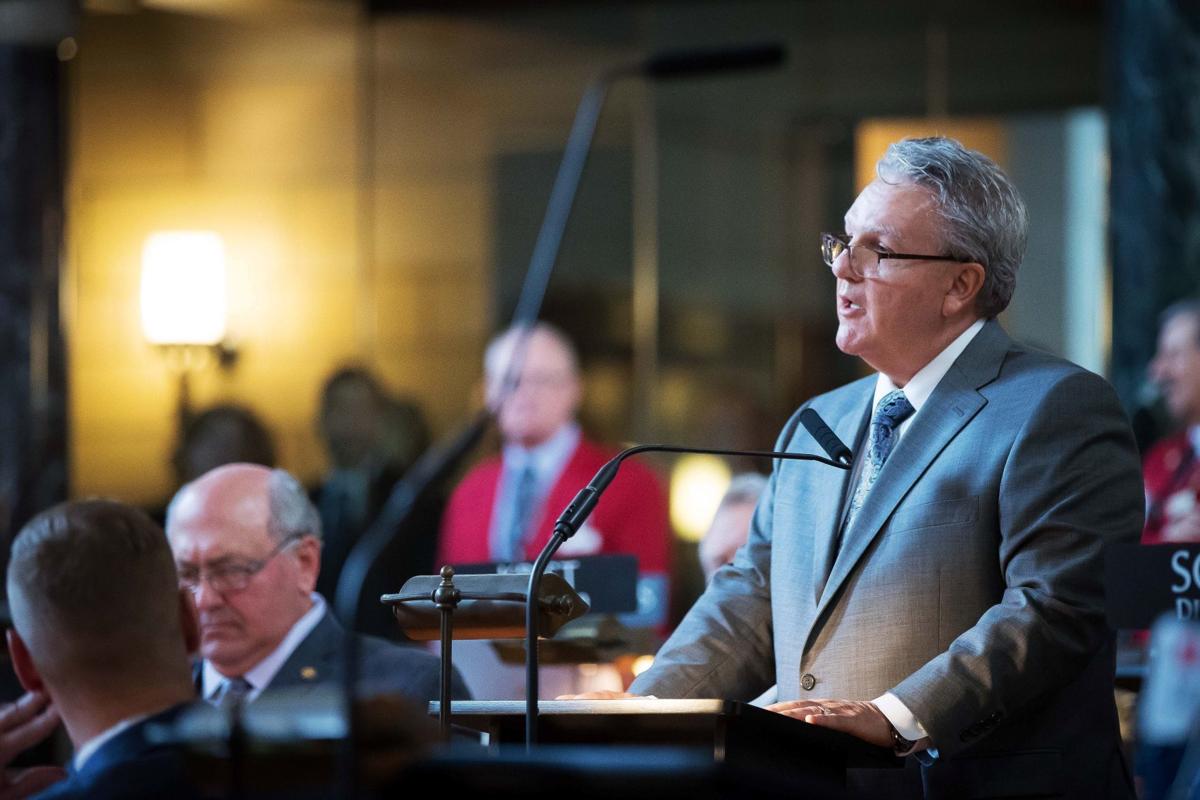 The Nebraska Legislature completes its duties on Friday, and lawmakers' habits during the 84-session have been a mixed bag. State senators' conduct — how they handled legislation, interacted with each other and presented themselves publicly — at times served the public interest well. But at other times, their conduct fell well short of the needed standard.
The session, in short, ought to provide important lessons to lawmakers on how best to approach their duties. Greater attentiveness to work habits would boost lawmakers' effectiveness and promote a healthy work culture at the State Capitol.
On the positive side, lawmakers passed a responsible budget and showed that they could reach impressive consensus on issues that previously had spurred furious division and stalemate, such as 5G telecommunications technology and people's ability to sue farms over liability concerns. In some instances, committees processed bills efficiently, so the measures were ready for prime time. Some senior members did a commendable job mentoring new members. Many freshmen worked hard to learn procedures and positive habits.
But this session also revealed problems. Floor debates showed how the current Legislature — accurately reflecting Nebraska's present-day political spectrum — is divided into multiple factions, each with considerable power to block bills. While it's proper that bad legislation be stopped, too many lawmakers focused excessively on honing techniques for throwing down procedural roadblocks. The session had too many instances in which lawmakers indulged in personal attacks, gotcha games and eruptions of public anger and pouting. And it's worrying, in the term limits era, to see how a considerable number of state senators demonstrate little or no attention to supporting the Legislature as an institution.
Although legislators can show independence, central factions were evident this session. One group is staunch conservatives. Another is moderate conservatives. A third: pragmatic urban liberals. A fourth: young, impassioned social progressives. As a result, policy debates on some budget issues, social questions and, most significantly, the proposal to revamp state business incentives weren't simple battles between the political left and right; there were major differences of opinion among conservatives, as well as splits among liberals.
An additional factor is also at work: More than ever, political debate and attitudes at the Legislature regularly reflect the talk-show/social media/cable channel penchant for political brawling, rife with pungent, in-your-face rhetoric. Spirited, policy-focused debate is appropriate and serves the public interest, but the personal nature of some attacks this session was troubling, as were the self-indulgent threats by some senators to bring the Legislature to a screeching halt just because they felt slighted over something.
Disagreement over policy is to be expected, of course, and it's not necessarily bad. Clashes between various Nebraska interests regularly make legislating a complicated enterprise. Some issues involve sharp differences in values. But when too few lawmakers demonstrate the skill to bring people together and move matters forward, the state is harmed, and the Legislature is at risk of falling into Congress-style dysfunction on key issues.
This session provided plenty of mentoring in obstructionism and not enough mentoring in legislative effectiveness. The fundamental ingredients for legislative success are three: reaching out broadly across the Legislature's factional lines; building support for a bill through constructive compromise; and — perhaps most important — having a reputation as someone who can be trusted.
The Legislature also would benefit greatly from a concerted effort to promote a common understanding of committee processes and traditions. Too many angry disputes arose among senators this year on that topic.
It's crucial that state senators address these shortcomings. In so doing, they will serve the public better and make the Legislature a stronger, healthier institution.
Catch the latest in Opinion
Get opinion pieces, letters and editorials sent directly to your inbox weekly!