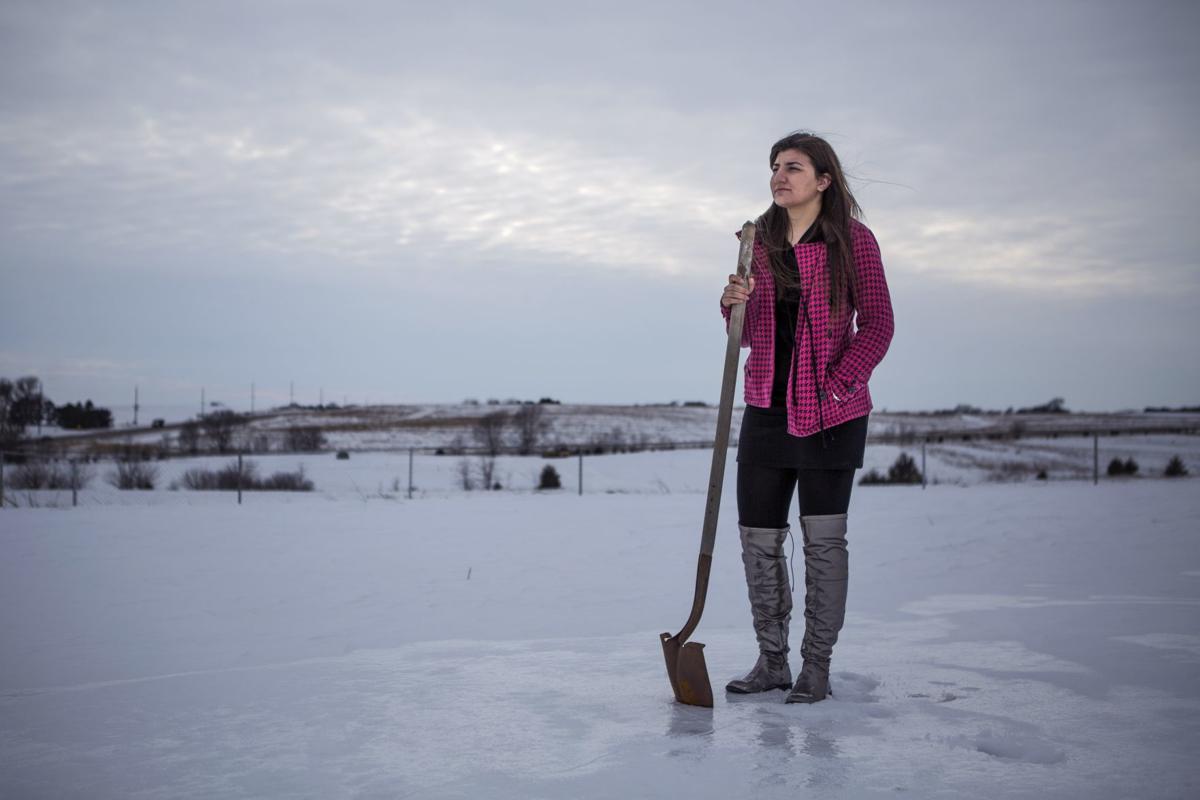 Lincoln is home to our country's largest emigre community of Yazidis, a minority religious community from northern Iraq who suffered horrific assault by Islamic State terrorists beginning in 2014. Nadia Murad, a Yazidi activist and 2018 winner of the Nobel Peace Prize, is calling on the world to understand her people's ongoing struggles and the need for global support for them.
Even after the defeat of the Islamic State, about 350,000 Yazidis remain in camps in northern Iraq with inadequate access to food, water, electricity, education and health care, Murad says. They are coping with lingering trauma in the wake of the terrorist assaults that murdered thousands and subjected women and girls to sexual violence. Murad herself is a survivor of repeated rapes by the terrorists. An estimated 3,000 abducted Yazidi women and children are still missing, with fears that many are forced to be sex slaves.
U.S. Rep. Jeff Fortenberry, representing Nebraska's 1st District, has spoken out repeatedly in Congress about the Yazidis' concerns. "Iraq and the region risk losing entire minority communities," he says, "and, with them, the centuries-old healthy pluralism that played the quiet but essential role of holding people of diverse faiths together."
Nebraska can be proud that it has welcomed the Yazidis for decades. Abuses against them under then-Iraqi leader Saddam Hussein led many to emigrate starting in the 1980s. The Yazidi community in Lincoln, numbering about 3,000, provides invaluable support to new arrivals through the community's Yazidi cultural center. The center helps newcomers navigate American life in the same way that, more than a century ago, similar organizations in Nebraska helped Czechs, Swedes and other immigrants understand and adapt to our country.
"I have found peace and a sense of belonging here," says Zoan Hyioqi, who emigrated from Iraq to Lincoln with his family in 2017. "I'm very grateful for what the city has done for me and my people."
Nibras Khudaida, a Yazidi emigre and freshman at Creighton University, says Lincoln has provided a supportive community for her and her family. "It's difficult to be treated for the way you were born," she says, referring to negative attitudes toward Yazidis by Muslim Iraqis. "That was the best part about America — nobody asked you about your religion. They cared about you as a person."
Two Yazidis who have studied at the University of Nebraska-Lincoln — Hadi Pir and Ziyad Smoqi — founded Yazda, an international advocacy group for Yazidis. Pir and Smoqi served as interpreters for the U.S. military in Iraq.
Several organizations have reported on how Yazidis in Lincoln are preserving their traditional music and sharing it with others. One musician offered a traditional Yazidi prayer:
Because we believe God created the sun.
We say please God, accept this prayer.
We wish we had 1,000 heads,
each with 1,000 languages,