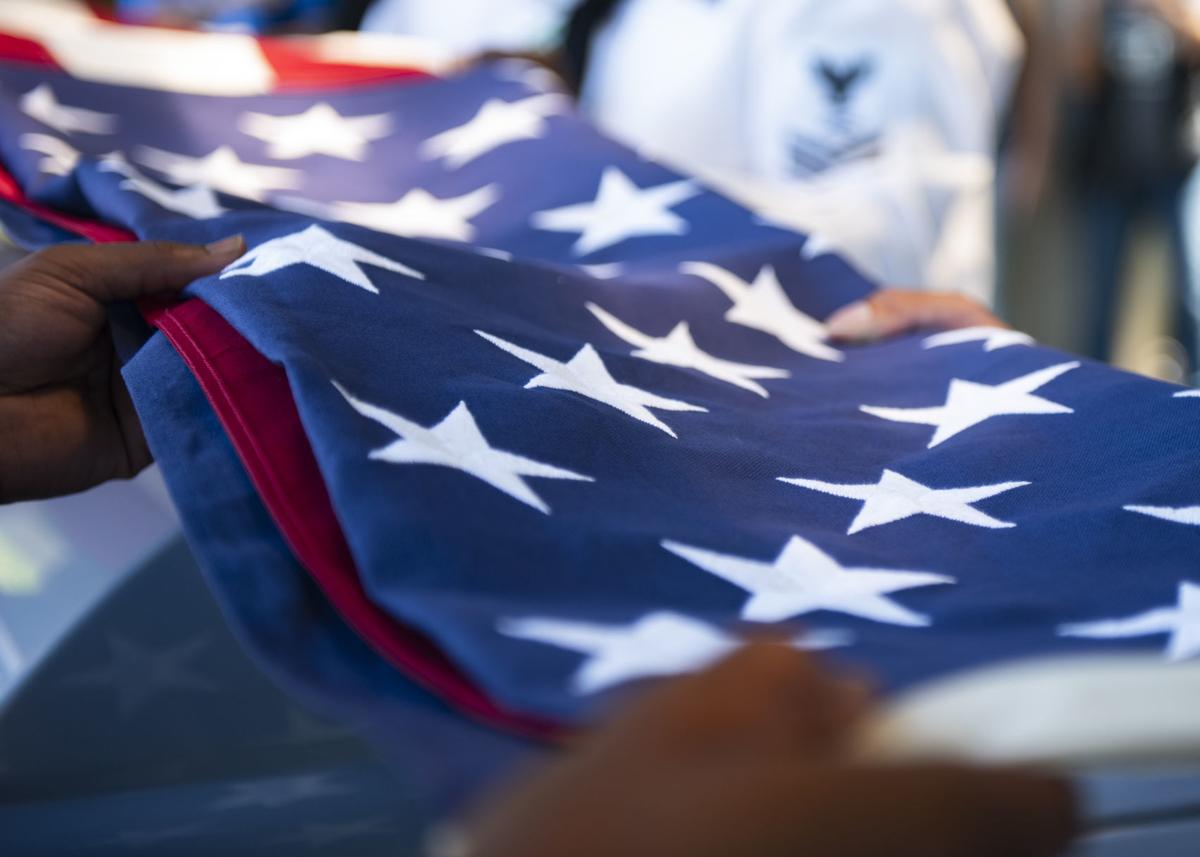 For thousands of years, warfare meant that many fallen warriors remained unidentified. Such conditions added to families' already heavy grief. Until quite recently, this was the unfortunate case for many U.S. families whose sons, daughters, siblings and spouses were taken in battle.
But thanks to the identification work by the forensics specialists at a Department of Defense laboratory at Offutt Air Force Base, many hundreds of families now know a measure of relief and comfort. This sophisticated identification work is truly impressive and inspiring.
A bipartisan delegation from the U.S. House visited the Defense POW/MIA Accounting Agency laboratory this week, led by Rep. Jeff Fortenberry, whose 1st District includes Offutt. The lab will be moved in the next few years, although the timing and location have yet to be determined, The World-Herald's Steve Liewer reports.
The Nebraska National Guard's Bellevue Readiness Center, slated to open in late 2021 on South 25th Street, is among the sites under consideration.
It's especially commendable that the lab has accomplished so much since beginning full operation in 2016. The lab specialists have successfully identified hundreds of personnel on the USS Oklahoma sunk during the Japanese attack on Pearl Harbor, for example. It would be hard to describe the relief such a discovery brings to families when it seemed for so long that no identification would be possible.
At locations across our country, these fallen Americans have been laid to rest with appropriate military honors and salute from family. In many cases these long-lost relatives have been buried alongside their parents or siblings.
In the Midlands, these service personnel have included Gerald Clayton of Central City, Nebraska, and George C. Ford of Carroll, Iowa.
One of the visiting House members, Rep. Jim Baird, R-Ind., is a Vietnam veteran, the recipient of a Bronze Star and two Purple Hearts. He lost an arm during the conflict. After visiting the Offutt lab, he stated: "When you're on the battlefield, your goal is to bring everybody home. It's reassuring to know that if you can't bring them home, dedicated people like these are here to do the job."
Other major projects the lab is currently pursuing include identification of World War II airmen missing during the Allied bombing raid on German oil facilities in Ploesti, Romania, as well as photojournalists killed in 1971 when their helicopter was hit by North Vietnamese artillery fire.
"It's a mission we hold dear in our hearts," says Franklin Damann, the laboratory director. "Generations removed, you still see an impact on these families."
May this remarkable work, adequately staffed and funded, continue into the future, both in its current location and in the new facilities to come.