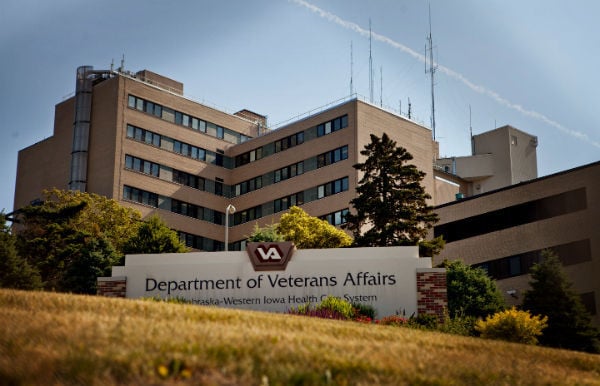 Leaders of the Omaha-Western Iowa Veterans Administration, by keeping quiet about years of secret wait lists for psychotherapy patients, failed veterans and VA employees.
Their decisions not to hold employees publicly accountable for these shortcomings gave the VA a black eye as much as the underlings who were using hidden wait lists that obscured how long veterans waited for care.
The local VA could have healed faster from this controversy if its leaders had accepted their responsibility by revealing that mistakes had been made not only in 2017 but earlier and for much longer — from 2006 until an investigation in 2015. The failure to divulge a serious problem is one of the most avoidable gaffes made by people at every level of government.
Leaders underestimate the value of publicly admitting mistakes as soon as they are discovered.
Omaha VA Director Don Burman declined to be interviewed by World-Herald reporter Steve Liewer before an Oct. 15 article about the 2017 wait lists. Nor did he acknowledge the wait lists from 2006-15 in a Nov. 2 Midlands Voices he wrote for The World-Herald defending his response.
He finally agreed to an interview last week, after the decade-plus of wait lists came to light.
Burman told Liewer then that he had communicated the importance of using official channels to schedule psychotherapy appointments to staff in 2015.
But the issue might not have bubbled up again this year if Burman had exposed the wrongdoing publicly the first time.
He said he took steps at the time to strengthen internal accountability and that he disciplined employees. While those steps are helpful, they are rarely enough in matters of wide public interest.
The unauthorized waiting list discovered earlier this year resulted in delayed care to 87 veterans. Unauthorized wait lists from 2006 to 2015 could have affected the mental health care of hundreds of veterans. These older lists distorted the wait-time data sent to the national VA, prevented veterans from more timely access to outside care and likely put veterans' health at risk.
Burman told Liewer he "didn't want to be classified as another Phoenix." He clearly cares about making sure veterans get access to the health care they need.
On that score, the Omaha-area VA appears to have done a strong job. And no allegations of delays leading to deaths have been made in Omaha.
In his Nov. 2 column, he wrote about doing "the right thing." But doing the right thing also involves public transparency when things go wrong. Burman's failure to embrace that philosophy damages public trust in his leadership.
Burman now says he ordered changes in scheduling procedures and has beefed up internal oversight after investigations he ordered were completed.
Those are good steps to take.
But VA leaders will need to work hard over time to repair the damage done to the public's trust.
Part of doing that includes being more transparent when the system falls short.
Catch the latest in Opinion
Get opinion pieces, letters and editorials sent directly to your inbox weekly!