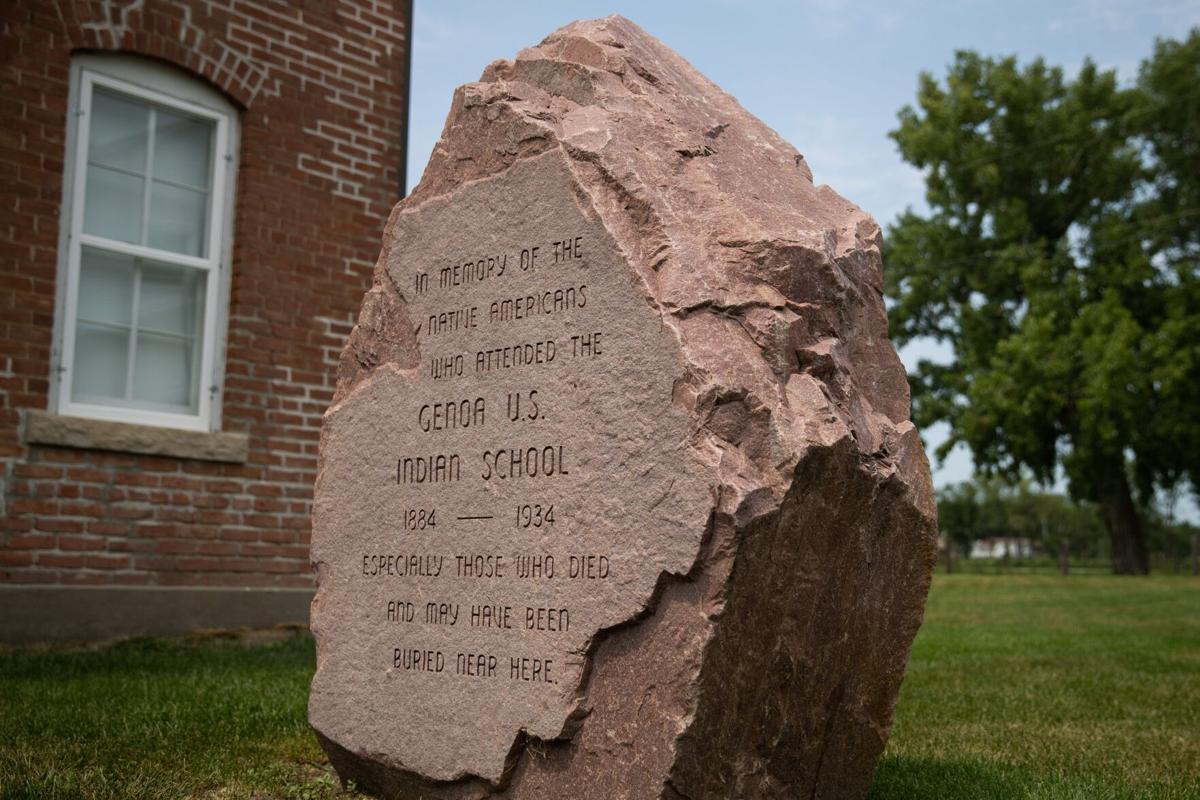 Here is a question for parents and grandparents:
Could there be anything more painful, more shattering, than for the government to remove a child from their family — without just cause — and take the child far away, to prevent reunion with the parents?
The answer is obvious and disturbing. Yet such was government policy in the United States, as well as Canada, for decades in regard to Native Americans.
The government deliberately uprooted boys and girls from their homes and placed them in "Indian schools" focusing on cultural indoctrination and vocational training. The schools — including the Genoa U.S. Indian Industrial School in Nebraska, the focus of recent World-Herald reporting by Jessica Wade — were strict in forbidding the children from appreciating and embracing their culture. The goal, based on widespread thinking by White Americans and government leaders, was that Native children had to be separated from their traditions — and from their families — in order to be molded into productive, right-thinking Americans.
Cultural diversity, the thinking of that era said, was bad for America. One could not be a genuine, loyal American, it was assumed, if one retained affection for non-White traditions. More than 300 Indian boarding schools worked to promote such thinking.
Such a government policy exacted a terrible cost on children and their families. The schools have long since closed, but only in recent times have many Americans come to recognize the need to understand this part of our history and to undertake efforts to acknowledge it and commemorate the Native children affected.
In our time, we now see that cultural diversity is a positive for America. Every American, regardless of cultural background, can contribute productively to building a stronger future for our nation. This is cause for fellowship, cooperation and mutual respect.
The Rosebud Sioux Reservation in South Dakota provided remembrance this summer with two days of prayerful ceremonies followed by the burial of nine Rosebud Sioux children who died at the Carlisle Indian Industrial School in Pennsylvania in the late 1800s.
Nebraskans have come together in a worthy effort to preserve remnants of the Genoa school, document its history and honor the memory of the children there. The school was the fourth federal Indian boarding school built in the United States, operating from 1884 to 1934. In 1932, it housed 599 students. Their ages ranged from 4 to 22.
A historical map and recollections of former students indicate that the school property once included a cemetery where children were buried. Disease was often a significant threat at Indian schools, sometimes taking an awful toll. "These children who died before they found a true purpose in life, before they got to have a life. They should get to go home," says Judi gaiashkibos, executive director of the Nebraska Commission on Indian Affairs. Her mother, Eleanor Josephine Knudsen, attended the Genoa school.