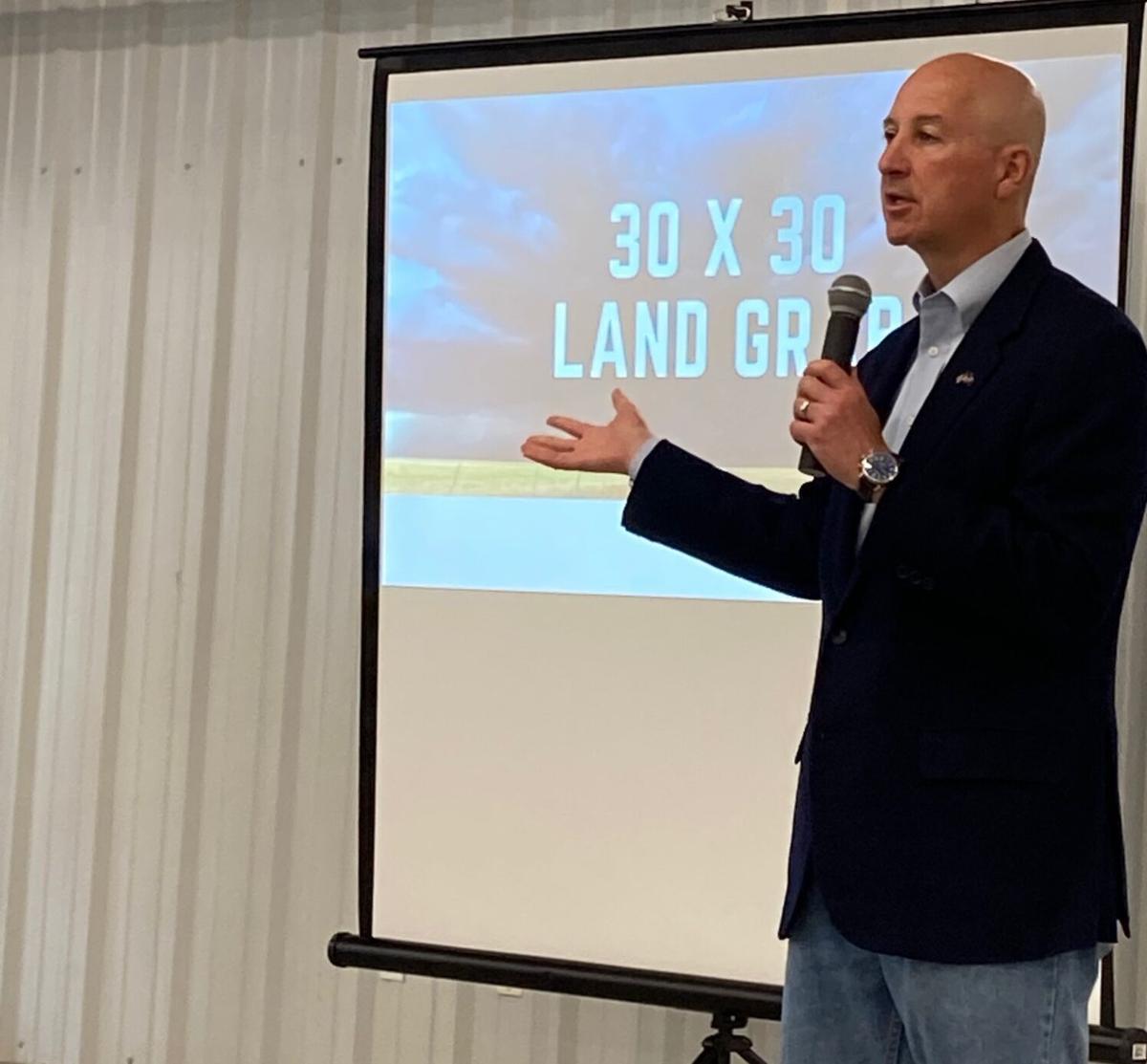 Placing more of the nation's water and land in conservation can help protect the environment and address climate change. But achieving that goal will be possible only through trust and collaboration between the federal government and the nation's agricultural producers. At present, that relationship is frayed amid anger and uncertainty.
The Biden administration in part brought this problem on itself by announcing in January the 30x30 concept — putting 30% of the nation's land and water in conservation status by 2030 — via an executive order that provided no practical guidance on how an initiative of such complexity and ambition would be implemented. The lack of information and failure to provide upfront outreach came across as arrogant and fueled cynicism and uncertainty among many farmers and ranchers.
Anti-government activists and some political figures subsequently stepped in, whipping up anger over a supposed federal "land grab" — even though U.S. Department of Agriculture officials, including Secretary Tom Vilsack, have repeatedly said no such federal action is planned. The Biden administration released an interagency report in May that again emphasized that point and provided additional detail.
As we noted last week on another Nebraska topic, protection of private property stands as one of the central tenets of the federal Constitution, and rightly so. Federal officials must build on points in the interagency report and do a far better job explaining how the government intends to use existing conservation initiatives — such as the Conservation Reserve Program long used in the Midlands — to reach the proposed goal.
Mark McHargue, president of the Nebraska Farm Bureau, has called on the administration to provide needed information and build trust. McHargue rightly emphasized that "real conservation efforts only work when those who will be impacted by these types of proposals are allowed a seat at the table."
Gov. Pete Ricketts has been outspoken in opposing the 30x30 proposal. But through his rhetoric and actions at recent public events, he is at risk of coming across less as the state's elected chief executive than as a political figure seeking to ride producers' cynicism and anger in pursuit of political gain. It was distressing, for example, that Ricketts stooped to calling Vilsack a liar at one anti-30x30 event.
"When the agriculture secretary says it's not a land grab, then you know it is a land grab," Ricketts said.
In today's vulgarized political culture, a nasty insult like that is almost guaranteed to win applause. But that doesn't excuse the pettiness of the charge. Ricketts should be above such rhetoric. He's a state governor, not a radio shock jock or social media troll. Vilsack has a reputation for conscientious public service, first as Iowa governor and later as agriculture secretary in the Obama administration. And it's ironic that Ricketts would hold up Vilsack for ridicule when Biden's appointment of him this year was met with criticism from left-of-center critics who described the former governor as not adequately loyal to the liberal activist agenda.
It was troubling, too, that at at least one anti-30x30 event, Ricketts failed to respect the Nebraska government's longstanding requirement to keep official government events free from overt electioneering. At that session, Ricketts presented Jim Pillen, an announced candidate for governor, to address the gathering. In doing so, Ricketts came across as using an official government event as a vehicle to promote a particular candidate for the 2022 Republican gubernatorial primary.
Modern agriculture and conservation can go hand in hand. So can sensible government policies and respect for private property rights. That constructive outcome should be possible if the Biden administration pursues needed collaboration and trust-building and critics refrain from irresponsible claims.