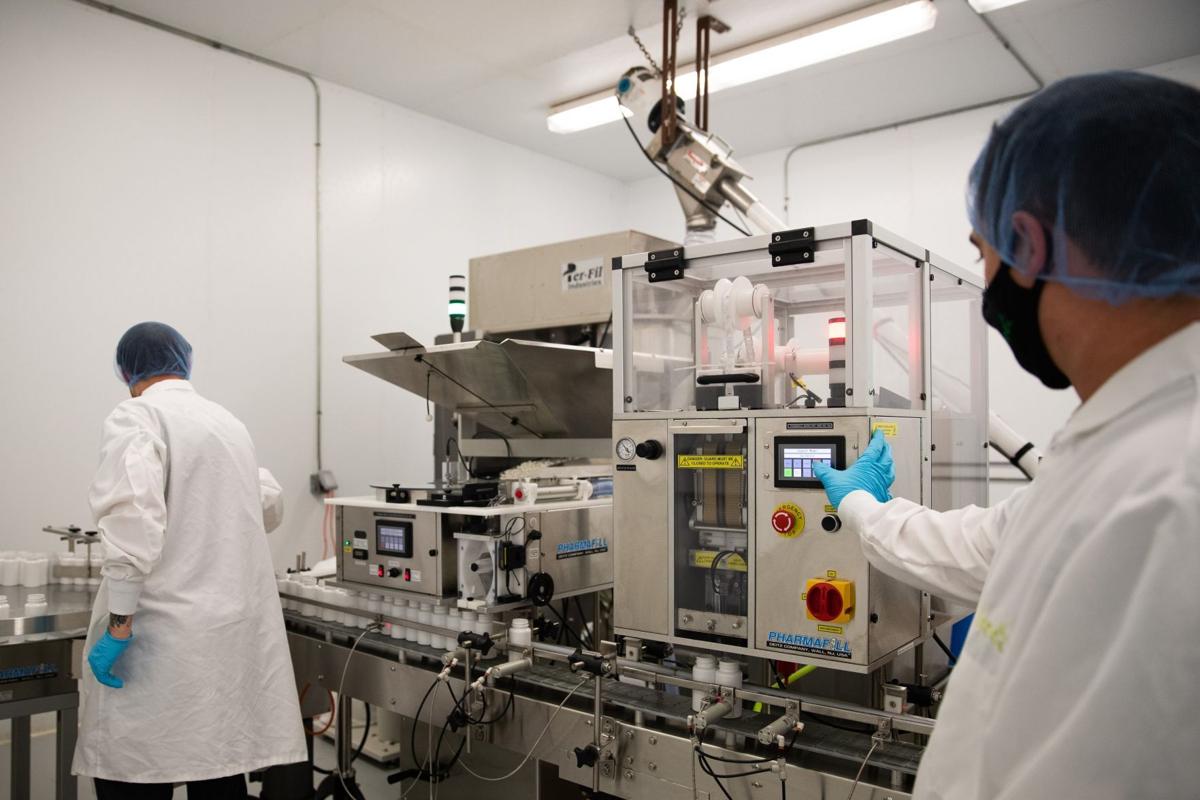 University of Nebraska brainpower can be key asset for boosting Omaha and Nebraska's economy. It's important to understand the current successes in commercializing NU research and the need to remove obstacles to greater progress.
The University of Nebraska Medical Center and the University of Nebraska at Omaha, for example, are churning out an impressive number of patents each year. NU is doing energetic work to turn those research findings into products and services, working with a range of local partner organizations.
Of the 21 U.S. patents last year for UNMC and UNO research, 17 were licensed to nine different companies. "That means that's 17 technologies are getting the additional support they need for further development," says Michael Dixon, president and CEO of UNeMed, which helps UNMC and UNO obtain patents and licensing. (At the University of Nebraska-Lincoln, a counterpart entity called NUTech Ventures performs those duties.)
Notable commercialization successes include mini-robots aiding in surgeries; a shield to protect medical staff in placing a tube in patients to help them breathe; and a single-dose medication to treat malaria.
Radux Devices uses UNMC-developed innovations to better protect medical staff during radiological procedures and to reduce staff members' physical strain. Market demand has enabled the company to receive $250,000 in investment capital.
The benefits can extend to other Nebraska communities. Years ago, UNMC researchers began working with Tennessee-based pharmaceutical company Vireo Resources. In 2008, Vireo built a manufacturing plant in Plattsmouth, currently employing 40. The company recently announced a dramatic new investment: a planned $50 million, seven-year expansion of its Plattsmouth operations, to boost the number of employees to up to 300.
In Omaha, many local organizations support NU commercialization efforts. Those partners include the Greater Omaha Chamber and its Startup Collaborative, Metropolitan Community College, business mentors and state and private investors.
"Every one of our successes is really the output of multiple groups pulling in the same direction," Dixon told The World-Herald. The participation varies by individual project, but all are connected by "a shared vision of an active startup environment with multiple businesses with different expertise."
"We have an immensely supportive environment in Omaha," says Joe Runge, associate director of UNeTech, which coordinates the creation of business startups from UNMC and UNO research.
UNMC and UNO share the same chancellor, and their connection has boosted their research strength. Faculty and students at UNO's College of Business Administration have provided major support in developing business plans for med center research projects, Runge says. Engineering students at the NU-affiliated Peter Kiewit Institute also contribute significantly to NU commercialization.
Another help, Runge says, is UNO's innovative work in the study of biomechanics. Through development of new research methods and big-data analysis, UNO is discovering insights connecting bodily motion and health. Those findings are opening up new opportunities for product development, including a self-pacing treadmill and concussion-detection technology.
At the same time, NU commercialization work in Omaha must work to address major challenges: Research projects need far more entrepreneurs who can help launch startups. Omaha lags in obtaining investment to support startups in their early-stage development. And, says UNeTech executive director Rod Markin, Omaha needs to strengthen the marketing of NU research innovations, to "tell our story" to a wider audience.
NU commercialization offers tremendous promise for Omaha and Nebraska. It's imperative to address these challenges to maximize the benefit.