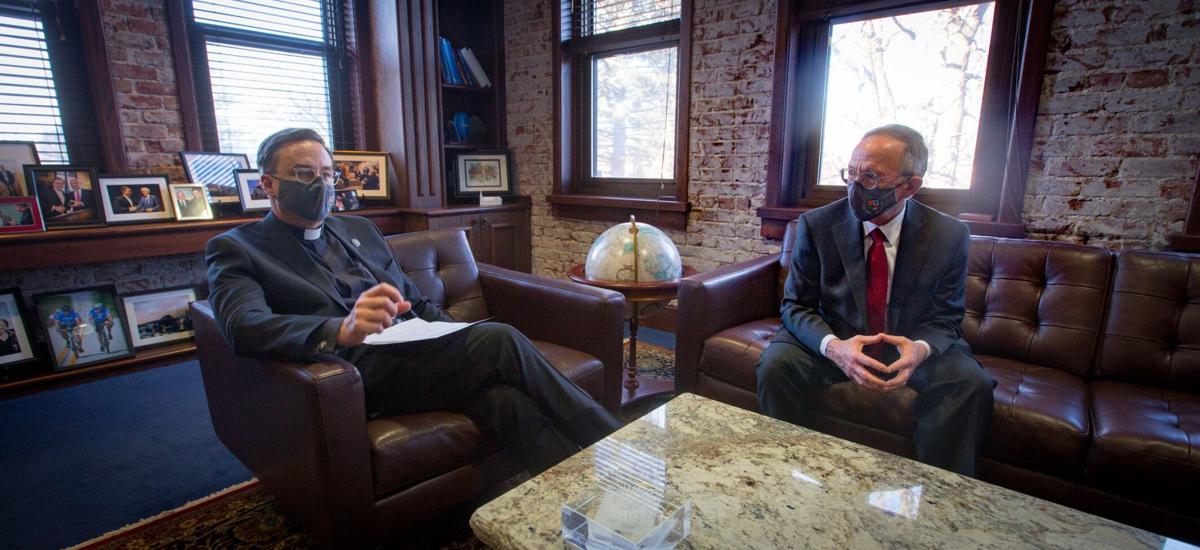 COVID has not only caused death and upheaval in countries rich and poor. It also has undercut longstanding work to improve health care in the world's neediest countries.
"Because of COVID-19," Reuters reports, "extreme poverty has increased by 7%" worldwide. In addition, "routine vaccine coverage — a good proxy measure for how health systems are functioning — is dropping to levels last seen in the 1990s." Due to the COVID-related disruptions, key indicators for poverty reduction and health improvements have fallen in the world's poorest nations.
The World Health Organization warns that "the pandemic threatens to set back hard-won global health progress achieved over the past two decades — in fighting infectious diseases, for example, and improving maternal and child health."
In short, now is the time to redouble efforts to improve global health. The need is enormous.
News, then, that Creighton University is launching a major new health outreach to poor nations is especially timely and heartening. The new initiative, powered by a $25 million donation from a foundation that asked not to be named, embodies the Jesuit tradition of service and compassion toward others. The effort builds on Creighton's decades-long health care involvement in developing countries. It also fits well with the ambitious Creighton Global Initiative begun several years ago by the Rev. Daniel Hendrickson, the university's president.
Starting in 2022, the new program will annually select 12 medical students to treat patients in low-income nations and train health care workers in those countries. The long-term impact can be tremendous. As Creighton Board Chairman Mike McCarthy notes, "One person can impact the lives of thousands."
It's fitting that Creighton has titled this effort the Arrupe Global Scholars and Partnerships Program, in honor of the Rev. Pedro Arrupe, who founded the Jesuit Refugee Service 41 years ago.
The Creighton community has long taken pride in the university's health care work overseas. Creighton's Institute for Latin American Concern has carried out health care and educational work in developing countries since the mid-1970s. The university's Project CURA provides health care information to low-income individuals in the Omaha area and has sent Creighton medical students to serve in Ecuador, Peru, Guatemala, Romania and Ghana.
Such service, Creighton explains at its website, is founded on the Jesuit ideal "to explore new ways to accompany the poor and excluded, promote education and support a shift from what Pope Francis called 'a globalization of indifference' to a globalization of siblinghood." Creighton has long promoted those outward-focused principles for its students, and the university's graduates have gone on to hold leadership positions in such organizations as the Stomp Out Malaria initiative in Africa; ONE, a global nonprofit focusing on child health and vaccinations in Africa; and the Bill and Melinda Gates Foundation.
The Creighton Global Initiative focuses on that Jesuit vision, and its 65 projects have provided research, educational and experiential opportunities so far for 1,400 students and 400 faculty and staff.
The moral awareness and global vision Creighton is encouraging prepares students well for the 21st century. Its new health care initiative could not come at a better time.