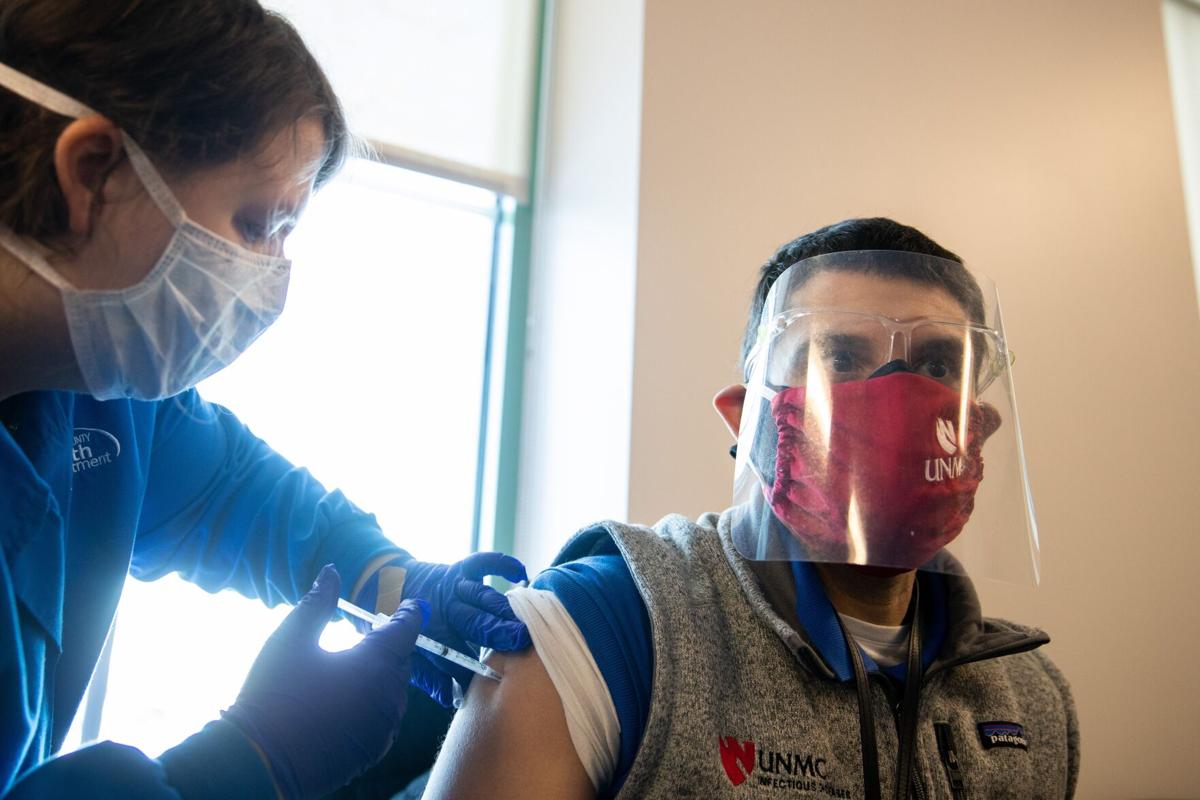 When COVID was turning everything upside-down last year, it was an understandable hope that once vaccines were found, things would begin to turn around — quickly. People would get their shots. Necessary restrictions could be jettisoned. Life, to a great degree, would get back to normal. In short, it would be a rather quick turnaround.
Unfortunately, in 2021, it's not going to be that way. Actually, it was never going to be that way. The situation is too unprecedented and complex; the scale of the mass-vaccination challenge, too great.
There's much that can be done, and is being done, to speed up the process — by state and federal government, by public health authorities, by pharmaceutical companies, by individuals themselves. Still, everyone needs to prepared for a long process.
Yes, the first Americans thankfully have gotten their shots. But achieving mass vaccination in a nation of 330 million people isn't going to happen overnight or in a few weeks.
Dr. Adi Pour, director of the Douglas County Health Department, says that at the current level of vaccine availability, inoculating all senior-age county residents in the phase 1b eligibility category alone will take around 11 weeks.
Success, locally and nationally, indeed will take months — plus considerable good luck. Good luck in the sense that our country manages to avoid key complications:
First, a major surge in COVID cases from one or more new variants of the virus. A new coronavirus variant, thought to be 50% more transmissible and possibly 30% more deadly than the original, has been discovered in at least nine U.S. states. Britain has already suffered greatly from that problem, setting back its recovery dramatically.
Second, refusal by a large portion of Americans to get vaccinated. One survey indicated that as many as 40% of Americans are distrustful of getting inoculated. That's a major concern, given that medical experts say that achieving the needed herd immunity nationwide will require vaccination of about 240 million Americans, or about 70% of the population.
The task at present is to address key challenges — and they must all be remedied: Boosting vaccine production. Improving coordination between federal and state government. Removing inefficiencies that slow down vaccination or even lead vaccines to go unused and expire. Strengthening the public health infrastructure to enable large-scale vaccination.
The federal government has announced significant increases in planned vaccine purchases, and an executive order from President Joe Biden has prioritized private-sector production of vaccination-related items such as needles, syringes and refrigeration, storage and transportation equipment. These measures won't enable an immediate turnaround, but they're steps in the right direction.
Until now, the federal government has left it up to the individual states to handle vaccine distribution. Federalism — the dispersal of power among Washington and the 50 states — often has advantages. But in this case, the results have been disappointing. The widely varying patchwork of vaccination approaches by state governments has created confusion and inefficiency.
So strong coordination between states and the federal government on vaccination distribution — pushing aside all consideration of party politics — is crucial. This must be a priority this year for the Ricketts administration.
It's encouraging to see the Douglas County Health Department show creativity and innovation in working with local partner organizations to create the range of new vaccination sites and options that will be needed to achieve large-scale inoculation here. The COVID crisis has shown how the nation's public health departments require increased resources to meet the need. Since vaccination delivery will require increased staffing levels, retired physicians, nurses and other medical staff are rightly being encouraged to help with vaccination delivery. Federal approval of that step last week was welcome.
Given these many complications, individuals will have important duties too. Nebraskans must register to receive a shot. And as our country passes through this still-challenging period, we will need to maintain the familiar, responsible protection habits (social distancing, mask wearing, regular hand washing, etc.).
It's frustrating, to be sure. But we all must face up to the reality. Finally beating back COVID will take time, and it will take the efforts of all of us.
Strong coordination between states and the federal government on vaccination distribution — pushing aside all consideration of party politics — is crucial.