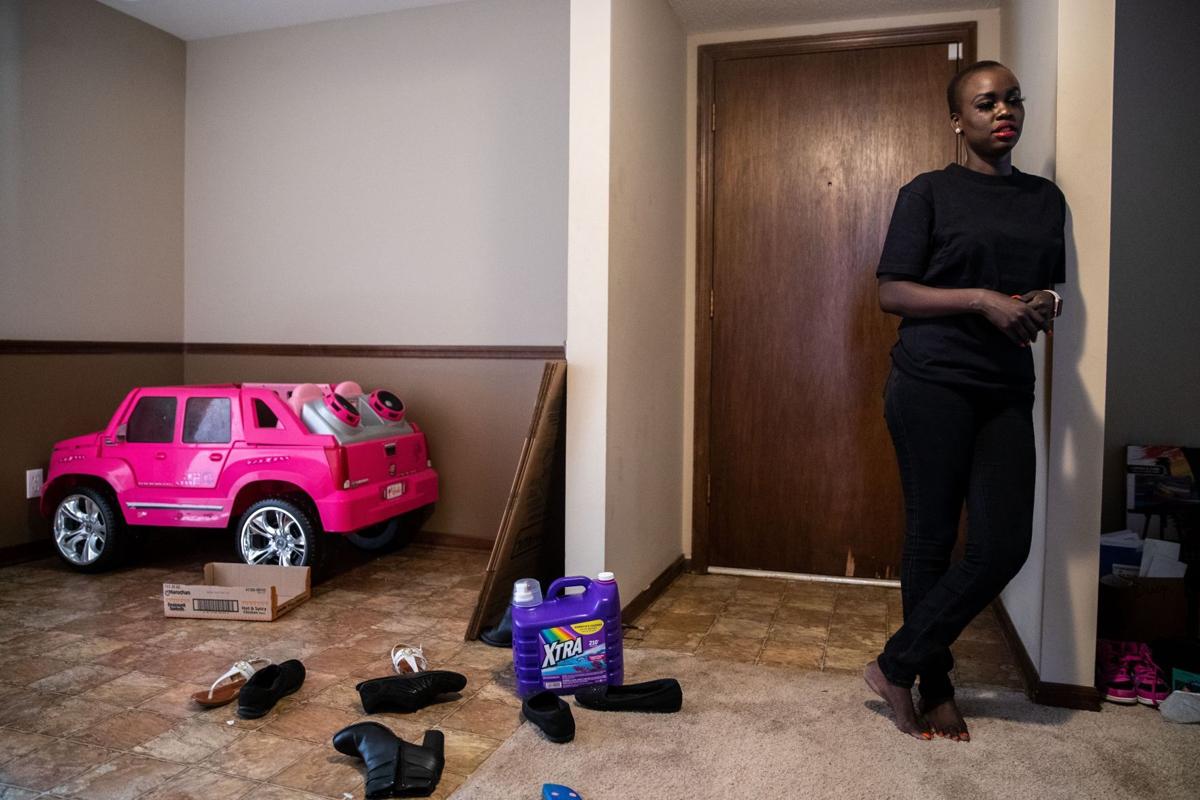 You can't be thrown in jail without legal representation, but you can get thrown onto the street, which can be even more devastating to an entire family.
A new program in Lancaster County being coordinated by the Nebraska Bar Association is helping with this, and we urge that it be replicated in Omaha.
Some background: Failure to pay rent is a terrible mess for both parties. Landlords, whether they are big companies or individuals, rely on the income. At the same time, most people who fall behind in rent are in an economic vice. Something awful is happening in their lives — job loss, a shattered relationship, illness or just the tedious grind of poverty.
In recent months, many low-paid workers whose businesses have closed during the virus pandemic have teetered ever closer to eviction. Enhanced jobless benefits and federal protections against some evictions during the health crisis expired Friday, and Nebraska's limited protections are long gone.
A new report, "Understanding Evictions in Omaha," from Creighton University assistant professor Pierce Greenberg and housing lawyer Gary Fischer, shows how evictions follow historic patterns of racial, health and educational disparities.
It notes that "Many people believe eviction to be an individual problem — simply a side effect of the inability to pay rent. But social science research on the topic illustrates a more nuanced view of eviction that shows how eviction can also be a significant cause of poverty. For example, evictions can restrict people's future housing opportunities, cause a loss of possessions and damage residents' credit."
Evictions loom more ominously at a time when we all must be worried about children falling behind as schools struggle to deal safely with the virus threat. Evicted families face extremely limited alternatives that might mean changing schools, living far from a job and less access to mass transit.
Douglas County records about 3,500 evictions a year, "Understanding Evictions in Omaha" says. Being evicted involves a summary court proceeding that "moves very rapidly," study co-author Fischer said this week.
For struggling families, it's a steamroller. Landlords typically are represented or have pro forma legal documents filed, while tenants usually are on their own.
In Lancaster County, a University of Nebraska law professor and city of Lincoln employee began working to advocate for eviction defendants during the pandemic. That's grown into an effort involving Legal Aid, several housing advocates and the Nebraska Bar Association Volunteer Lawyer Program.
University of Nebraska law professor Ryan Sullivan, who helped create the program, said tenants often bring pictures showing flooded basements or other problems of basic habitability that landlords have not addressed. Language barriers and simple misunderstandings are at the root of other disputes. Lawyer participation has been strong in Lincoln, with one to three volunteering each day, and they've been highly successful in averting evictions.
The Omaha study "strongly" recommends that Nebraska adopt a measure similar to New York's first-in-the-nation right-to-counsel law, which has enabled more than 80% of tenants to remain in their homes.
But a state law will take time and may never fly. Douglas County lawyers, working with the Nebraska Bar, should jump in and adopt the template that's working in Lincoln.
The American Bar Association urges all lawyers to provide at least 50 hours of pro bono work each year. Helping people facing eviction is a critical community need that, during the pandemic, is an emergency doubled down. The Nebraska Bar and advocacy groups can make an important difference here.
A number of resources are available to help people with housing and utility assistance:
The World-Herald's Goodfellows charity, which utilizes six local service agencies, and the new Douglas County CARES program. Apply through partner agencies, whose contact information is available on Omaha.com/goodfellows.
United Way. Eastern Nebraska Community Action Partnership. Family Housing Advisory Services. Heart Ministry Center. Heartland Family Service Together Omaha.