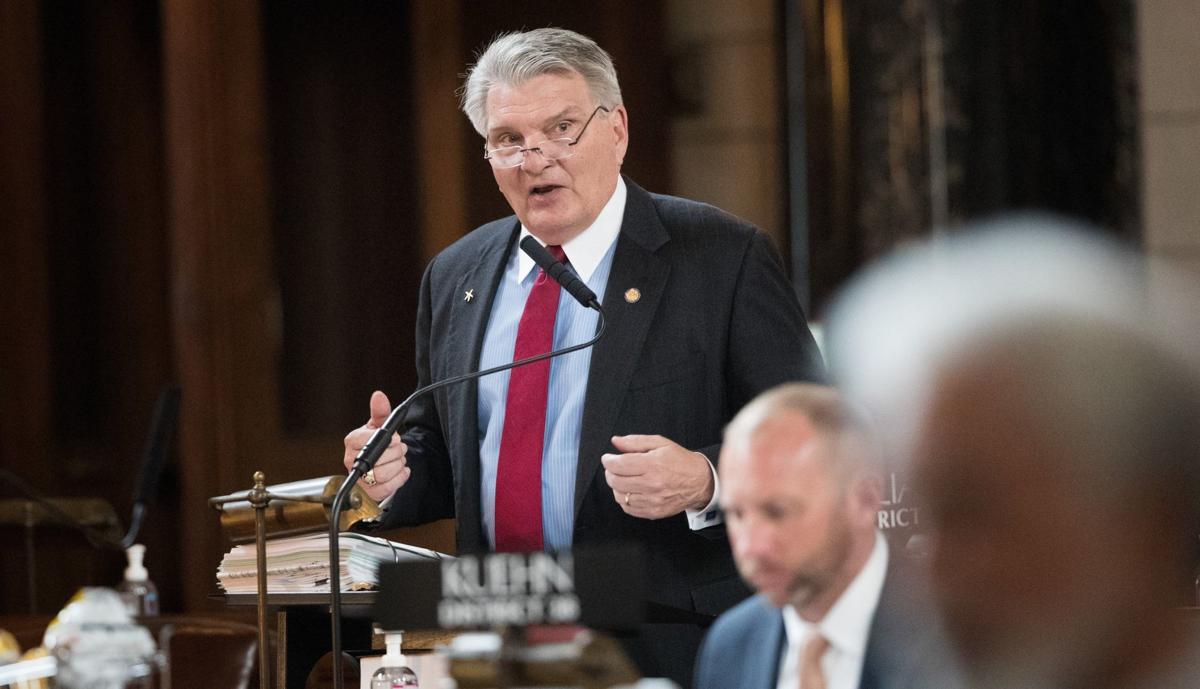 Every once in a while, a fever breaks out at the Nebraska State Capitol. This year, it looks like it's about to strike, despite the mask wearing. The fever's symptoms don't involve sniffles, achiness or coughing, and we're not talking about COVID.
We're talking about a spending fever.
There's a good chance, too, of a related ailment: tax cut fever.
These fevers are spurred by the positive projections by the state forecasting board about likely revenues for Nebraska state government. To be sure, it's very good news that Nebraska's economy has the vigor, despite the pandemic, to generate robust revenues. It's entirely appropriate for state leaders to consider some increased spending for Nebraska's many needs, and for them to consider options to reduce the burden on taxpayers.
Our point, though, is for Nebraska leaders to be wide awake to the dangers of overcommitting state government for the long term, whether on the spending side or the tax cut side. A sense of moderation, of caution, has great value in this situation.
In the 21st century alone, the Legislature found it necessary on several occasions to make deep reductions in the budget because the economy sputtered and couldn't provide adequate revenues to sustain the state's spending commitments. And Kansas, under the Brownback administration and its obedient legislature, provided a sobering example of how overcommitting a state on the tax cut side can throw a budget into grave imbalance.
The Legislature has an obligation to be mindful of these dangers. This duty falls not only to the Appropriations and Revenue Committees, but also to Speaker Mike Hilgers, who provides important guidance, and to all other state senators, given that their individual bills can ultimately add up to a very large spending total.
It's encouraging that some lawmakers are pointing to the need to rebuild the state's rainy day fund, which has repeatedly proven its value when the state faced major revenue shortfalls.
The Legislature is already guarding itself against COVID. It must also do the same against the spending/tax cut fever.