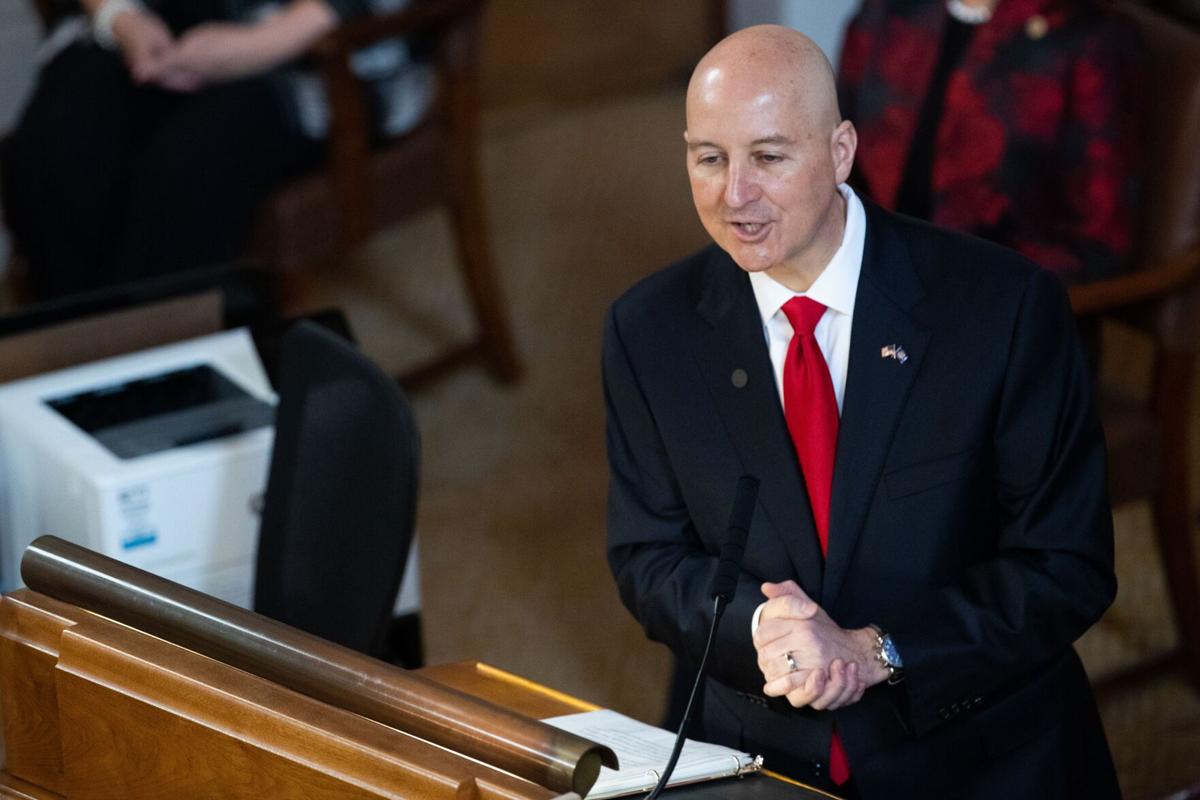 When histories of the Ricketts administration are written, the debacle involving child welfare provider St. Francis Ministries will tower as one of the administration's gravest mistakes.
For two years, the St. Francis matter has involved a string of troubling actions: The administration mishandled the state contracting process by failing to properly vet St. Francis' egregiously low bid for a five-year contract (a bid some 60% lower than that of its competitor). It then insulted Nebraskans' intelligence by accepting St. Francis' dubious claims that the Kansas-based nonprofit could meet all obligations at such a low funding level. Then, when St. Francis said its Nebraska operations were — surprise — going to run out of money years before the contract was up, the state had to cough up $147 million for an emergency contract (which put the total cost at about the same level bid by St. Francis' competitor in 2019).
In the midst of this turmoil, whistleblower revelations last year about St. Francis' operations led to the ouster of the nonprofit's top two leaders.
Most troubling of all, the administration's approach has undercut the ability to help children in crisis in Douglas and Sarpy Counties. Eighteen months into the contract, St. Francis is failing to meet many of its key obligations — including the requirement, set years ago in state law, that caps the number of cases for a front-line staff member. This spring, six of every 10 case managers were juggling more children and families than state law allows.
No one should doubt the good intentions of the current St. Francis leadership or the hard work by the nonprofit's staff. Child welfare by definition involves tremendously challenging situations. That said, the priority for Nebraska government must be to promote the public interest. St. Francis has had adequate time to get its Nebraska operations up to speed, and it's failing. The nonprofit's license as a child placing agency has been put on probation, a disciplinary action that could eventually jeopardize its ability to place children in foster or adoptive homes.
Gov. Pete Ricketts must demonstrate needed leadership. The administration must press St. Francis to fulfill the terms of its contract and prepare to end the relationship at the end of the agreement, if it cannot do so sooner.
Child welfare services in Douglas and Sarpy must then be taken up by a different organization — either the State Department of Health and Human Services (which already performs that responsibility in the rest of the state) or another nonprofit following a new bidding process.
The current emergency contact with the nonprofit ends in February 2023, a month after Ricketts leaves office. Transitioning services from St. Francis to another entity will take months of preparation. The administration must carry out the transition in a timely manner. If it dawdles, child welfare services for Douglas and Sarpy in 2023 could be left in the lurch and harmed even more than they already are.