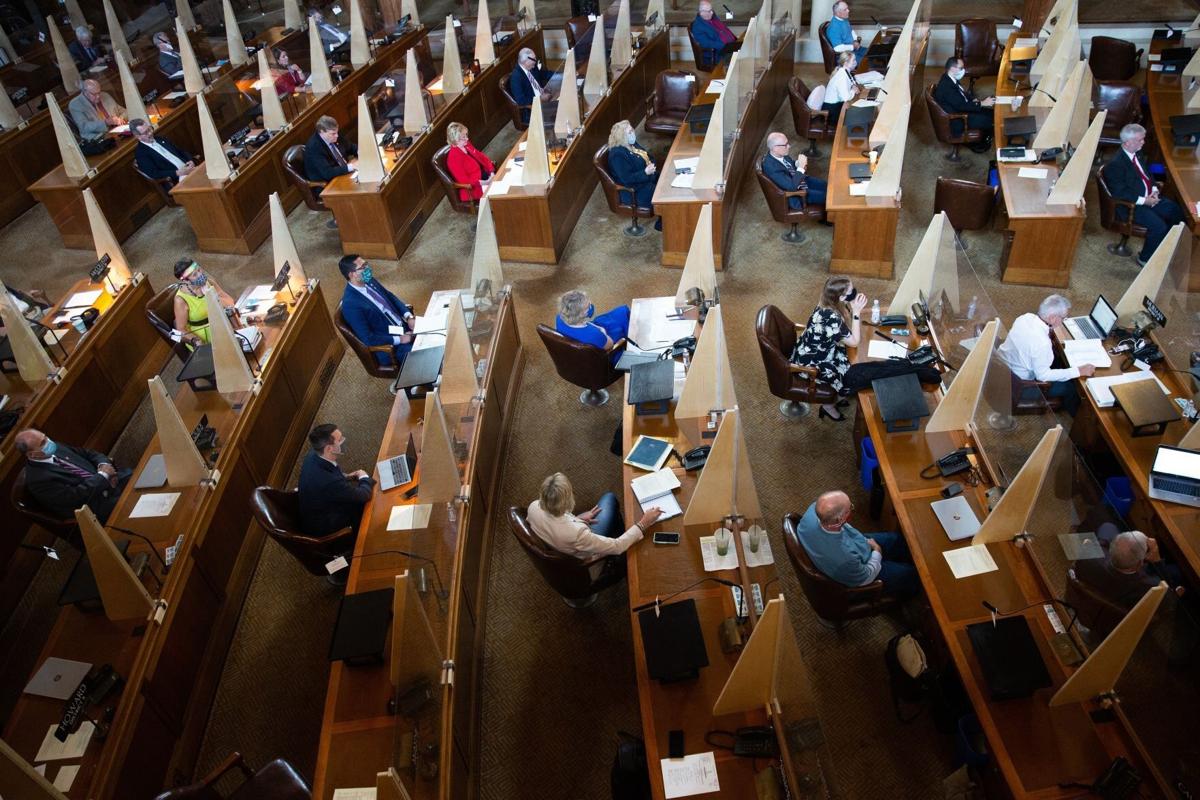 The political parties and advocacy groups are hard at work recruiting Nebraskans to run for the State Legislature. About half the 49 seats will be up for election next year, and term limits are pushing out a dozen senior members, including five committee chairs. It's crucial that capable Nebraskans step forward to serve. The Legislature has far-ranging effects on our state's future.
We recently noted the problem at the current Legislature with too much politics and playing to the crowd: "If elected, be prepared to work, not to preen. You will have an obligation to take the job seriously. Focus on policy, not politics — on actually accomplishing something, rather than indulging in self-serving grandstanding."
Here are some additional considerations for prospective candidates for the Legislature to understand:
Retail politicking. Election after election, experience shows that a key factor determining victory or defeat is shoe leather — whether a candidate devoted adequate time and energy to go door to door as much as possible to meet voters and make a positive impression. Common refrains are, "She won by outworking him" and "He could have won if he'd made a real effort." This pattern has been the case even in some districts that didn't seem competitive due to their partisan makeup. Men and women who could have contributed well at the State Capitol sometimes don't make it only because they failed to understand the importance of retail politicking.
Work-home balance. Some newly elected state senators begin their work and soon find that the Legislature's demands on their time well exceeded their expectations. They struggle to find a workable balance between legislative work and home needs. This problem puts stress on families and hinders a lawmaker's ability to do the job. Prospective candidates must talk through this issue with their spouses or partners and prepare their affairs beforehand as much as possible to minimize this challenge.
Do your homework. Some candidates, regardless of party or philosophy, run on a handful of slogans and make no serious effort to educate themselves beforehand about key issues or the working of the Legislature. If elected, they arrive at the State Capitol ill prepared to serve, handicapped from the start by their failure to understand the needs of the job. Nebraska needs state senators who make the effort to inform themselves well about lawmakers' duties and the central issues confronting the state.
It's about more than "your team." Although the Nebraska Legislature is officially nonpartisan, most campaigns receive significant financial support from partisan stalwarts and advocacy groups. But once the candidate is elected, he or she discovers one of the basics of the Legislature: If you're going to get enough votes for your bill — or for the successful filibuster of a bill you oppose — you often have to reach out to some lawmakers on the "other side" for their support. So it's smart not to take the low road and demonize the other party, or the other side of the ideological divide, as beyond the pale. Lawmakers can rightly stand up for their values and debate sharply, but the Legislature also needs a spirit of camaraderie and respect. This helps insulates it from Congress-style discord and dysfunction.
Be prepared to say "no." We mentioned that the Legislature is seeing an upsurge in lawmakers playing to the political crowd. But responsible lawmakers understand that sometimes they have to tell "their people" what they don't want to hear: What may be popular with "their people" doesn't square with the legislative reality. An issue may have big complications, regardless of the demands from ideological purists. There may not be nearly enough money for the proposal. Or — most common of all — compromise will be necessary if a proposal is move forward at all.
Be an adult. Surely something everyone can agree on is that present-day politics is too infested with childishness. If elected to the Legislature, don't stoop to that pettiness. Be an adult. Provide a positive role model for your colleagues and the public.