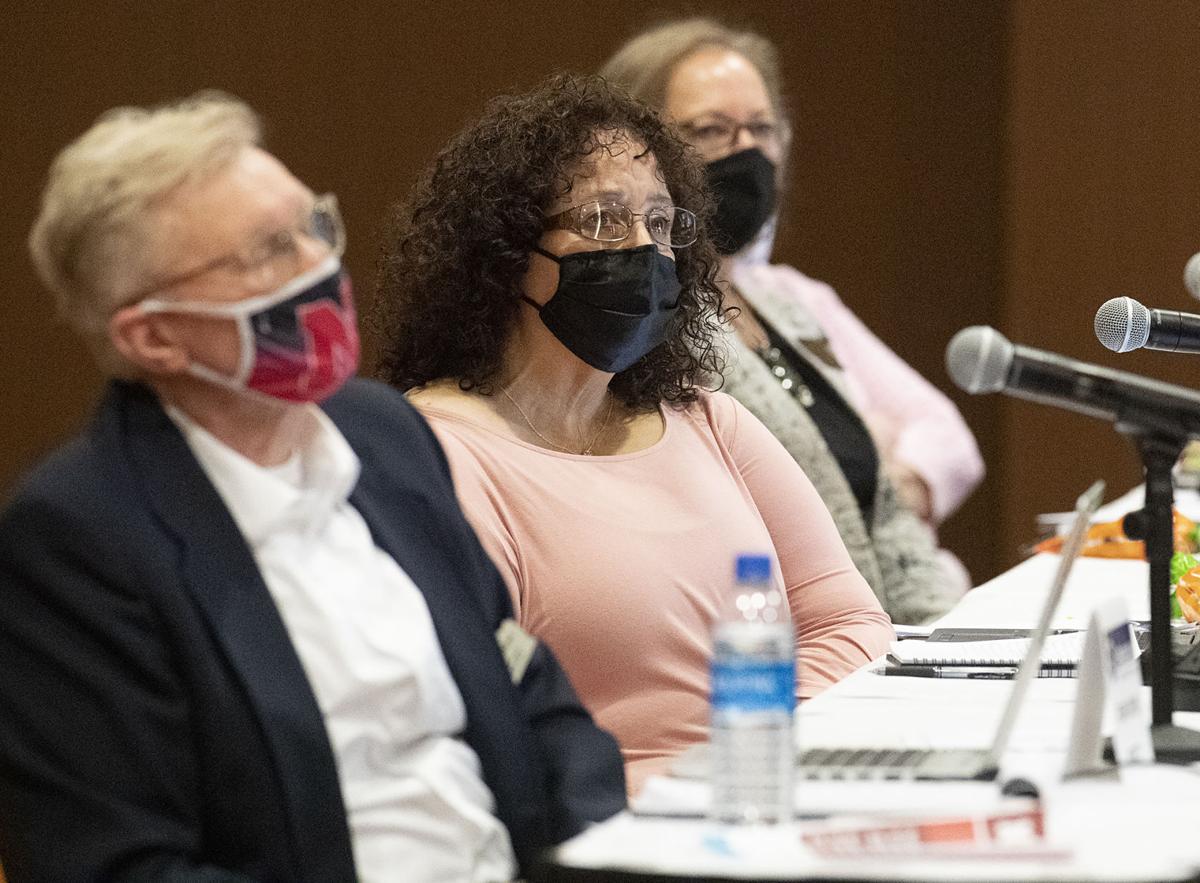 The fiasco shows again that when adults fight, children lose.
The process to craft sex education standards was sure to be difficult and emotional under any circumstances.
In modern life, like it or not, sex education is about more than menstruation, nocturnal emissions and the mechanics of making babies — things many children were taught about in school 50 years ago.
Young people in the 21st century, even those growing up in remote areas, eventually will meet gay peers, along with those struggling with their gender identity and other issues related to sexuality. A lack of understanding invites taunting and worse.
We all want to protect children. That means all children, including those struggling with their sexuality, who are known to be at elevated risk of suicide.
In abandoning the effort to develop standards that would have promoted understanding, the state has done nothing to mitigate that risk.
Dejka's reporting showed that all-or-nothing approaches sent culture warriors on both sides to their corners, which they never left.
This is one of the major problems with American politics today: Insisting on purity entrenches polarization and squelches compromise.
Those shocked by some elements of the proposed standards — and anyone who didn't expect fervent opposition to teaching seventh-graders about anal sex is disconnected from reality — felt dismissed.
"Unfortunately, the politically correct thinkers were on the final committee and basically ignored the input of any who didn't agree with them," said a nurse who was part of the writing team.
So the standards were killed, at least for now, but the important issues they raise haven't gone away.
Opponents of school sex ed argue, as they have since at least the 1950s, that it's the job of parents to convey the needed information. In theory, sure. But many parents lack the knowledge, resources, nerve or inclination to address the range of complex issues from which they cannot hide their children. Some won't talk to their children at all about sex.
This hurts everyone's children and creates social costs. We, in fact, do have a public interest in ensuring a base of knowledge among our young people.
Kids whose parents can't bring themselves to discuss the many uncomfortable aspects of sex and sexuality will be eager to hear what a misinformed or self-serving classmate has to say — and won't be armed with facts to help avoid life-changing poor choices.
Whether a child lives in Omaha or Wellfleet, a Pandora's box of obscenity is just a few mouse clicks away. The internet is a horrible sex educator.
We can believe that abstinence education is prophylactic against all of this, but actual abstinence has been the exception throughout human history, and recognizing reality is important in raising healthy children.
That doesn't mean we shouldn't have debates about what is appropriate to teach a 12-year-old and what might or might not be appropriate in school.
But Nebraska didn't get to that point. We encourage another run at this, with an up-front effort to keep the temperature down.
Adults unable to even begin conversations that might lead to compromise merely stuck the state's head in the sand at children's expense.