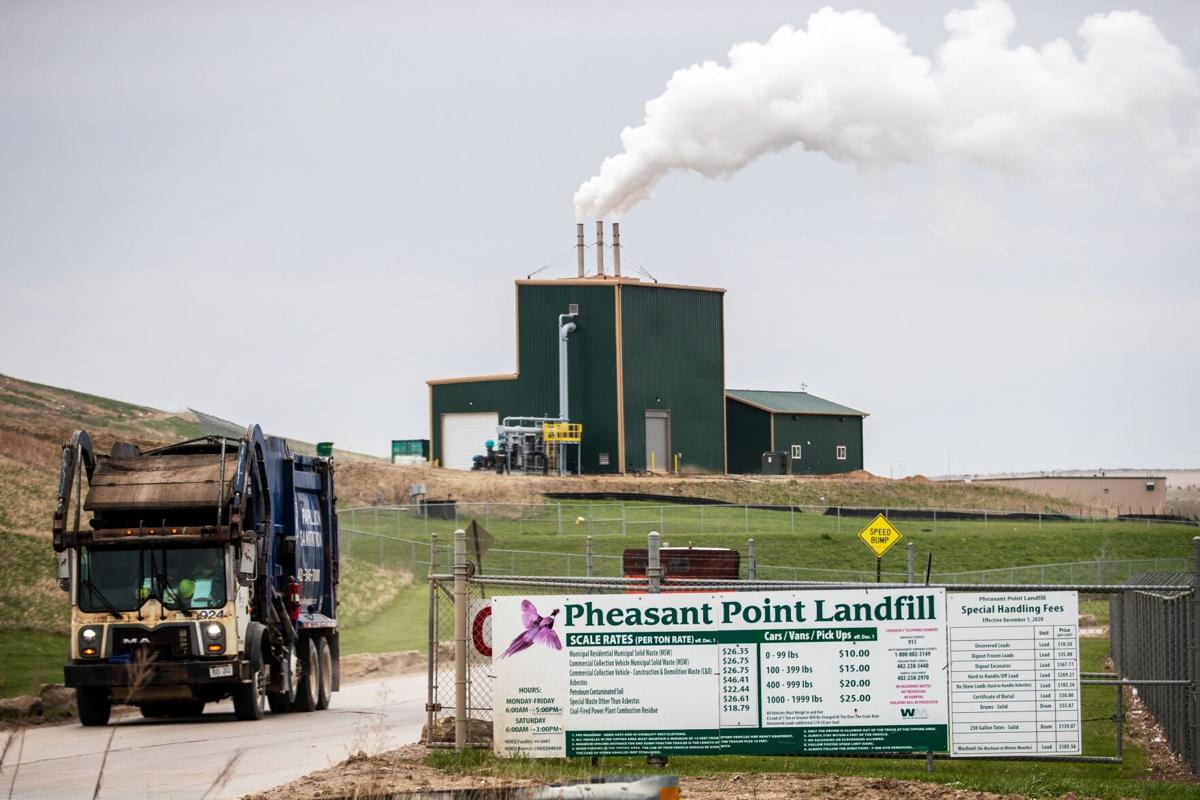 Government has a responsibility to meet a fundamental test: It must carry out its services efficiently and justly. And it must make sure its actions build trust with the public.
If the court upholds the criminal charges filed against five county landfill employees and two business owners, Douglas County government will have failed that test on both counts. That would be a major failure by local government, and county officials must take action to prevent such abuses for the future.
Under the scheme, some landfill employees allegedly showed favoritism toward certain dump truck owners, who had to pay a mere $20 or $26 flat fee instead of the proper hundreds of dollars. The owners, authorities charge, then compensated the landfill workers with cash, gift cards and even hams.
No one knows the exact amount stolen. One estimate put the amount at $350,000 over a three-year period. And the abuse may have stretched across decades. Some employees told the Sheriff's Office that the abuse extended back to 1995 — which would amount to a staggering long-term dereliction of duty by Douglas County government.
According to the legal filing, some landfill employees skewed the landfill computer system so that it gave a false reading of individual trucks — lowering their weight by tons. In some cases, the employees allowed trucks to drive by the scale without weighing.
When Waste Management, which handles garbage pickup in unincorporated Douglas County, conducted an internal investigation, it found that over 12 weeks, five employees lowered one company's dump fees 336 times. That would equate to about $350,000 over three years.
This major revenue loss — which, again, apparently is impossible to accurately access — deprived funds to not only the landfill property owner and the trash contractor but also to the county government and the state. Hardworking county taxpayers will hardly be pleased at how this alleged scamming siphoned off revenues that could have supported the county budget.
In the wake of this alarming situation, Douglas County officials must take action. The County Board needs answers from Kent Holmes, supervisor of Douglas County Environmental Services, on why oversight was so lax for so long. The county must adopt new procedures and monitoring protocols to ensure responsible conduct. The Legislature should consider taking a look at the state law on felony theft, since the statute of limitations currently is limited to three years.
It's rare for Douglas County government to have a scandal of this financial magnitude and scale of embarrassment. That's all the more reason for the county to demonstrate now that it's taking action on needed fronts — to provide answers, hold people accountable, tighten procedures and rebuild the damage to the public trust.