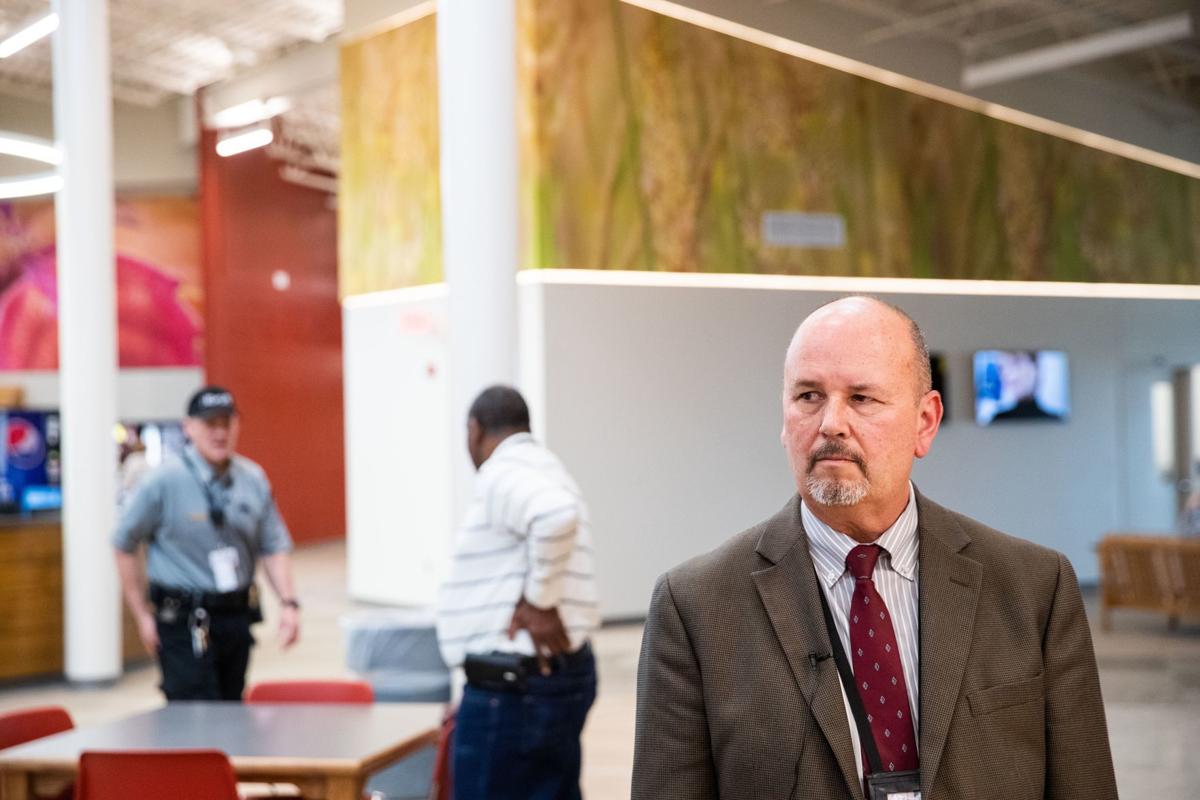 The Ricketts administration is proposing a costly, complex idea Nebraska hasn't seen in more than two decades: building a new state prison, with a price tag of $230 million. Lawmakers and the public will have plenty of questions about whether it's wise for the state to devote that enormous an investment when the state has so many other needs and alternative prison approaches can be considered.
Scott Frakes, the state corrections director, deserves a fair hearing on his prison proposal during the upcoming legislative session. The overcrowding in the Nebraska's prison system is extraordinary, the second-highest in the nation. Nebraska prisons currently exceed their design capacity by about 1,800 inmates. A consultant projects that by June 2022, that figure could rise to 2,365 inmates.
Such conditions force inmates into emergency measures such as sleeping on temporary, plastic floor cots, and place added stress on overworked prison staff.
The overcrowding has continued despite $170 million in prison expansions over the past six years.
That said, the Ricketts administration is obligated to present full details on its proposal and make a convincing case. Frakes will need to address a host of reasonable concerns if the proposal is to gain support among state senators.
The proposed facility would have 1,512 beds to house a mix of maximum-, medium- and minimum-security inmates. It would be the first prison built in the state since the maximum-security prison was approved for Tecumseh in 1998.
Among the questions to be answered about the prison proposal: To make the project fiscally reasonable, will there really be adequate compensatory cost savings by lowering the custody levels, and thus staff costs, at the Nebraska State Penitentiary in Lincoln and the Work Ethic Camp at McCook? Will the state be able to adequately staff the new prison, given how the system continues to struggle with major understaffing problems? Where are suitable possible locations for the 160-acre facility?
A fundamental hurdle at the Legislature is the prison proposal's $230 million price tag. The ongoing budget demands on Nebraska lawmakers are enormous. In setting each two-year budget, state senators face hard choices amid competing fiscal needs including school aid, Medicaid, support for the University of Nebraska, property tax credits and, yes, the prison system.
Many states as well as the federal government have adopted reform efforts to encourage offender diversion programs on the front end and strengthened parole processing and reentry support. Nebraska has taken steps on that front, but more must be done. It was regrettable, for example, that the Legislature last year rejected a bill to allow prison inmates to become eligible for parole two years before their mandatory release date, to give inmates an incentive to complete rehabilitation programs, and get more inmates under parole supervision, a move supported by many law enforcement officers. The final decision on release would still have remained with the Parole Board.
The prison-policy challenges now before Nebraska leaders aren't anything new. In 2003, then-State Sen. Kermit Brashear of Omaha, who later served as the Legislature's speaker, sponsored legislation to promote community corrections alternatives and increase the state's focus on relieving prison overcrowding. It won't be possible, he told a legislative committee, to "build our way out" of the problem. The best course, he said, is to "plan our way out."
In 2021, Nebraska leaders face that same challenge. Lawmakers must weigh Frakes' prison proposal carefully, tempered by the prudent caution voiced by Brashear.