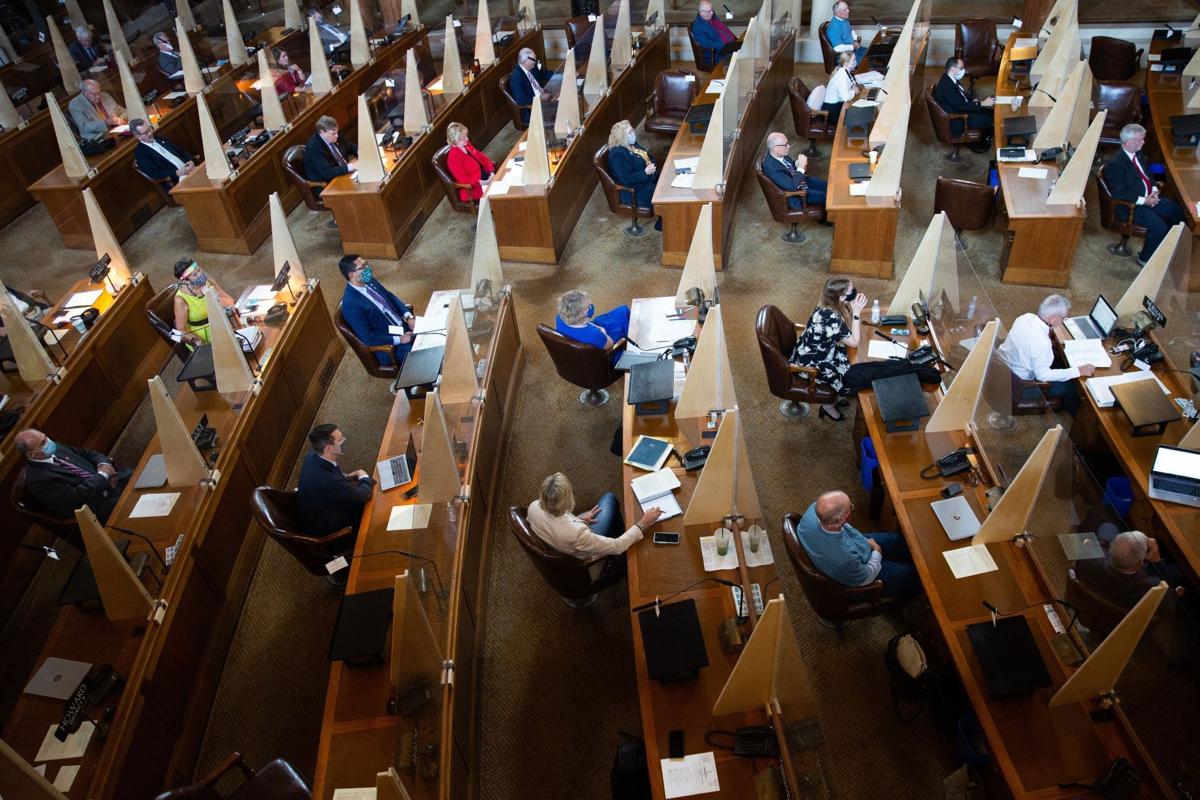 Sen. Ben Sasse and Rep. Don Bacon deserve credit for their recent displays of independent-mindedness. They have stood up, in the face of partisan criticism, for responsible behavior in Washington.
Their actions are in line with a Nebraska tradition of similar independent judgment by Bob Kerrey and Chuck Hagel when they served in the Senate.
And their actions provide a needed positive example at a time when Republican state senators in the Nebraska Legislature are being pressured to abandon their independent judgment and form a rigid partisan bloc during the upcoming 2021 legislative session.
Bacon, who was part of the bipartisan effort that helped break a stalemate over a new round of COVID relief aid, criticized President Donald Trump for announcing his 11th-hour opposition to the negotiated aid package. The president had ample opportunity to direct his chief negotiator, Treasury Secretary Steven Mnuchin, to insist on a higher relief payments and to keep the relief bill separate from the overall "omnibus" spending legislation. But he didn't. On Sunday, the president decided to sign the legislation while calling for follow-up budget cuts.
Bacon also was resolute in calling for passage, over the president's veto and weakly argued rationales, of the $740 billion defense authorization bill. The legislation was responsibly crafted through months of careful negotiation.
The 2nd District stood out at election time this year for the thousands of voters who cast a ballot for Bacon but also for Joe Biden for president. The message: There's a strong desire by voters for the two parties to seek solutions rather than always being at each other's throat. This is why Nebraska's Legislature is officially nonpartisan, to promote such constructive engagement.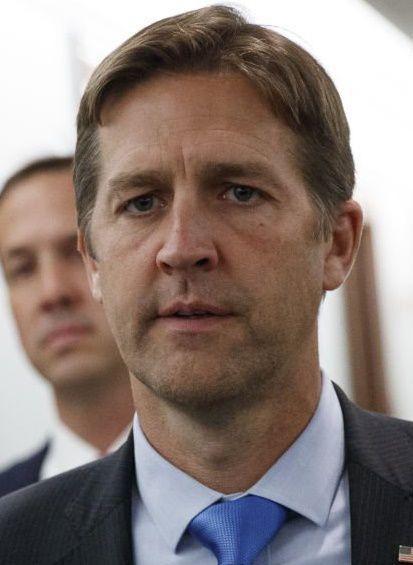 Sasse, meanwhile, has termed Trump's long string of presidential pardons to a series of close associates as "rotten to the core." Republican pointing to past disreputable pardons by Democrats Barack Obama and Bill Clinton provide inadequate justification for how Trump has directed pardons to such a high number of individuals with whom he has such close personal connections.
These expressions of free thought by Bacon and Sasse hearken back to the days when Kerrey and Hagel spoke up when leaders in their own political parties (Democratic and Republican, respectively) got out of line.
Kerrey publicly called then-President Clinton an "unusually good liar" during Clinton's first term. Chuck Hagel called out the then-Senate Republican leader, Trent Lott, when the Mississippian stooped to low-road political tactics.
Bacon's 2nd District predecessor in Congress, Brad Ashford, also was long noted for taking an independent approach to public service.
To best serve the public interest, elected officials must be free to exercise their own judgment. Hagel, in seeking reelection in 2002, aptly described that obligation for public officials: "I've got to do and say what I think is right. I'll never compromise that. That doesn't mean I'm any smarter or any better than anybody. That doesn't mean I don't listen to a lot of people. But in the end it's my judgment."
That call for such principled behavior should be heeded now by Republican members of the Nebraska Legislature currently being pressured to toss away their independent judgment in the 2021 session and be directed how to vote as part of a controlled partisan bloc. Putting lawmakers in such a straightjacket undercuts sound lawmaking because it stifles productive policy debate. It sows mistrust among lawmakers, eroding the ability to reach compromise.
Hagel described the danger in his 2002 comments: "In the end, the currency that matters here ... is the currency of trust. If people don't trust you, you don't have any currency." Exactly so. At the Nebraska Legislature, building trust with all members, and not just those in one's political "tribe," is one of the central obligations of responsible service.
Achieving such relationships will be vital for Nebraska state senators next year if they are to reach agreement on daunting state issues — budgeting, taxes, prison policy, police issues and much more. The best way to address those needs isn't through hyper-partisanship, insult and deadlock. It's through the liberation of lawmakers to rise above the partisan scheming and openly speak their mind. In so doing, they can debate issues responsibly and work out solutions for the good of Nebraska as a whole.
Our best Omaha staff photos of 2020