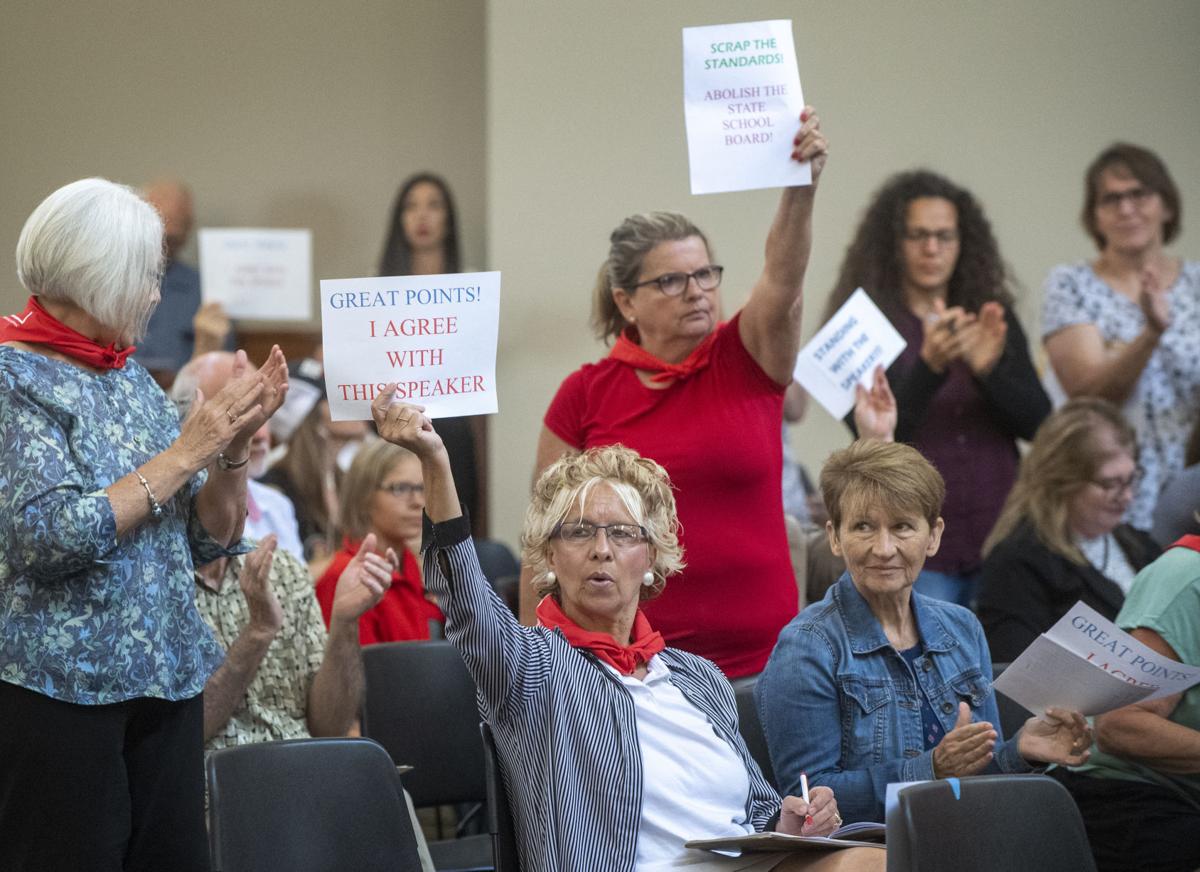 We want to urge that Nebraska's state and local politicians and appointees work to steer away from the constant crisis mode that has developed in public discourse, the polarization and shouting that turns seemingly any discussion into a culture war battle royale.
We saw an illustration of this over the weekend in reader and social media comments about The World-Herald's first installment in our examination of Nebraska's prison mess, a serious and expensive issue facing the state. Many commenters, reading our finding that a 2009 state gun law has fed much of Nebraska's inmate population increase, jumped to the conclusion that The World-Herald is calling for armed criminals to be set free.
The news story called for nothing. Reporter Henry Cordes found a key reason Nebraska's prison population has become the fastest-growing and most over capacity in the nation. That's important background as lawmakers seek to address the problem and, hopefully, find a way to keep from worsening the situation going forward.
Among our findings is that federal gun prosecutions have dropped since passage of the 2009 law, raising the question of whether many criminals now in state prisons at Nebraska taxpayers' expense and making prison workers' jobs more difficult and dangerous would be in federal prison absent the state law. That's hardly suggesting that criminals who use guns should not be punished.
We recognize that several forces are driving the polarization and anger, including social media and cable "news." Those platforms fuel and feed on division and anger. The pandemic surely exacerbates this tension. It doesn't matter what you believe about COVID and efforts to mitigate it — we're all weary and frustrated. Fury waits just on the other side of the door from such grinding irritation.
Some appointed and elected officials relish opening that door, helping push us to extreme positions.
It's corrosive to civil society and to our system of governance, which relies on compromise to avoid becoming sclerotic.
Not long ago, citizens concerned or upset enough about a proposal to attend a board meeting of some sort generally comported themselves with greater restraint than some people today, who have turned some meetings into mob scenes.
While those individuals bear responsibility for their behavior, and just last week we decried attacks on school officials seeking to navigate the pandemic, our leaders — if they are to truly be leaders — must find new ways to operate in this environment.
A part of the solution lies in the issues leaders choose to tackle.
The Nebraska Board of Education's run at health standards is a case in point. We believe it would be helpful to provide resources for local districts to draw upon for their health curriculum. We worry that adults shouting at each other over some aspects of the proposed standards worsened the situation for vulnerable kids struggling with their sexual or gender identities.
It quickly became clear that we aren't able to effectively take on such issues at a time when we can't agree on masks and vaccinations to address a bona fide life-and-death crisis.
In this supercharged environment, pushing the discussion set back supporters' cause, spawning a petition drive to make the governor the state's chief education officer and proposals in the Legislature to ban the board from issuing health standards.
So in this environment, in a short legislative session when state senators must allocate more than $1 billion in federal COVID relief money and can lay a transformative foundation for the Nebraska, is this the year that lawmakers must have a fight over abortion? Explosive proposals from either side are unlikely to overcome filibusters.
The U.S. Supreme Court appears likely to give states new powers to regulate abortion, but those powers will be clearer next year.
Just as school health standards are best postponed, as the state board has done, let's set aside inevitable and painful abortion debate for this year and focus on transformational fiscal opportunities and issues that demand immediate attention.
---