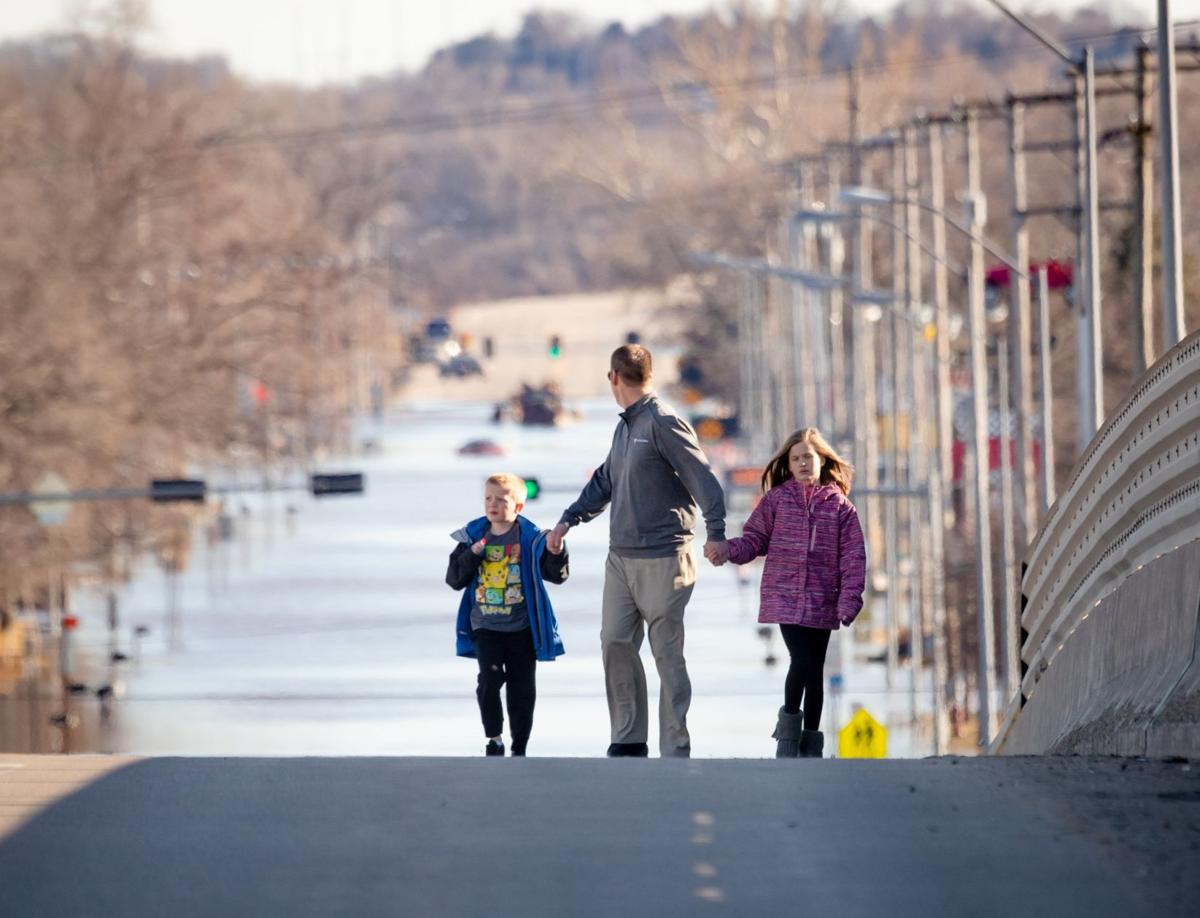 If any state has strong, convincing grounds to develop and implement its own comprehensive strategy to deal with climate change, it's Nebraska. 
Consider three key factors for our state: 
• Ag sector strength. Climate obviously has far-ranging effects on agricultural production. Nebraska's ag commodities, raised on the state's 45,700 farms and ranches, generate some $21.4 billion in cash receipts annually. The state's sprawling Sand Hills and other rural areas are home to 6.8 million head of cattle. Nebraska's ag sector depends on strong access to overseas markets, and the state's $5.8 billion in farm exports spurs an additional $7.4 billion in economy activity for the state. Farm production connects to a broad network of related activity, including farm equipment sales, bank financing and retail consumer demand for communities. 
• World-class research capability. The University of Nebraska-Lincoln is home to some of the country's most knowledgeable experts on climate science and its wide-ranging connections to agriculture and natural resources management. These experts are found at UNL's Institute of Agriculture and Natural Resources and in the university's Department of Earth and Atmospheric Sciences.  
• History of climate challenges. Nebraskans have confronted major weather challenges over the generations, but the magnitude and frequency of these challenges raise growing concern. Recent examples include the drought of 2012, the catastrophic flooding of 2019 (stemming from the fury of a cold-weather "inland hurricane") and the fierce derecho wind storm last year that started in Nebraska and carved a path of destruction across Iowa. Damages from the derecho in multiple Midwestern states totaled some $11 billion.
Given these factors, it's eminently sensible for Nebraska to develop a climate plan that sets out practical, coordinated strategies for reducing the state's vulnerability to climate-related harm. Legislative Bill 483, introduced by State Sen. John Cavanaugh of Omaha, provides the vehicle for that prudent action and deserves passage. 
Nebraska state government took steps toward that goal several years ago, but then failed to follow up: After UNL scientists completed a comprehensive study of Nebraska climate challenges, a legislative task force voted unanimously in 2015 to create a climate action plan. But it was never developed.
That was a needless failure. This time, Nebraska leaders mustn't repeat that mistake. The obligation to plan ahead and develop cooperative strategies for climate mitigation is clear. Consider some of the central conclusions of the UNL study. Climate models indicate that by 2100:  
• Nebraska summers will have 13 to 25 days with a high above 100 degrees. 
• The number of nights over 70 degrees will increase by 20, to 40 days per year. 
• Soil moisture is projected to decrease by 5% to 10%. 
Such trends raise clear concerns for Nebraska farmers and ranchers, as well as communities of all sizes. As the UNL report notes, "Early adapters will be better able to cope with changes as they occur."
That's all the more reason for Nebraska — now — to develop a practical road map on this issue. LB 483 deserves approval, with strong cooperative follow-up, to meet this pre-eminent challenge.   
---
Photos: Major flooding hit Nebraska and Iowa towns in March 2019