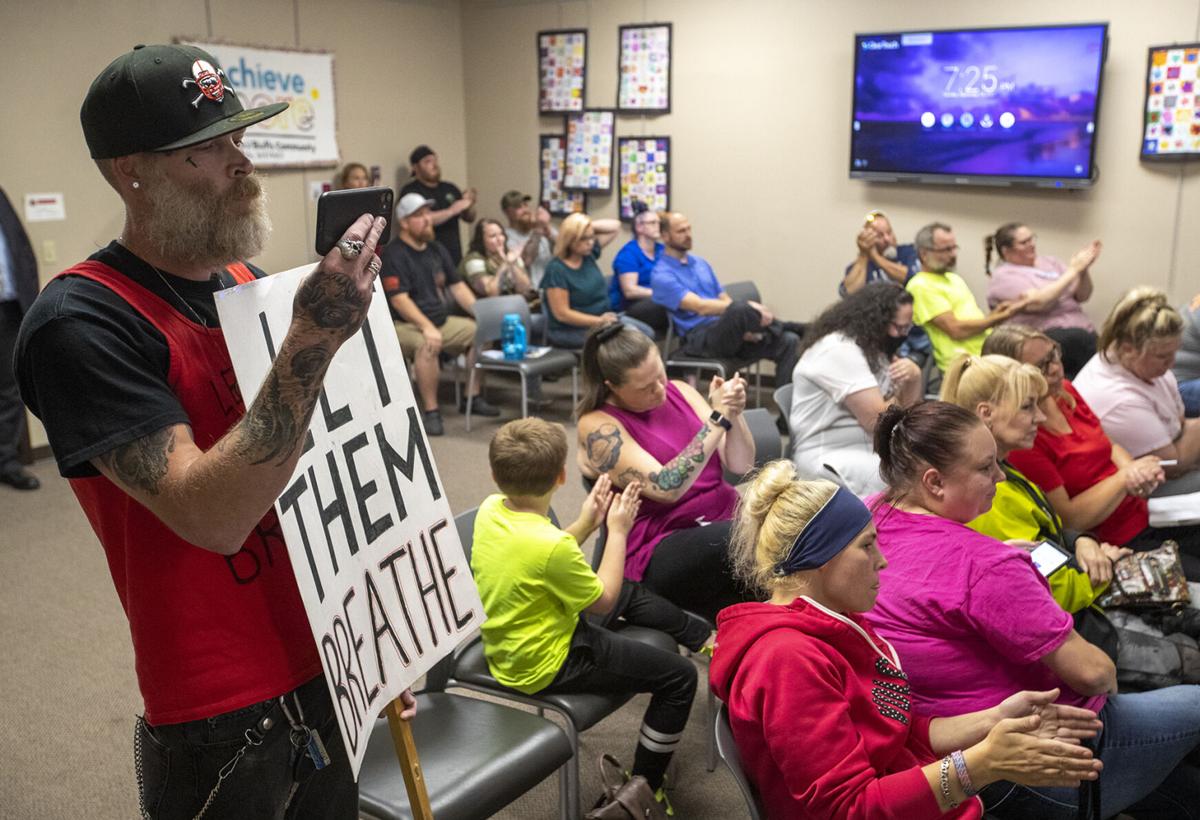 All we really need to know we learned in kindergarten, right?
Robert Fulghum's oft-cited essay is on point as schools once again struggle with the right steps to keep children, teachers and other workers safe while the omicron variant of the coronavirus makes its big run through the population.
"Say you're sorry when you hurt someone."
A whole lot of adults have forgotten these and other basics of polite human behavior. The world has always had its jerks, but it's clear that crass, threatening behavior among Americans is growing in recent years.
Locally, that's most recently evidenced once again by "threats, hateful messages, anonymous letters, obscene texts … or even promises of physical altercations" after the Westside schools announced that staff and students must wear masks Jan. 5-21.
Folks, what's wrong with us?
Educators are caring professionals who spend hours a day with our children working to teach them and keep them safe. They are our neighbors. Let's treat them decently — like we should have learned in kindergarten. Stop being babies insisting on getting your way or thinking that everyone else should believe what you believe. The world has never worked that way.
Everyone wants kids to be in school rather than trying to learn remotely. We've seen the consequences of remote learning in lower test scores and mental health issues.
School districts' leaders are struggling to find the best options amid waves of a grinding pandemic that leaves us only unpleasant choices. More districts are likely to adopt mask rules again — Ralston followed Westside by requiring masks.
They are making judgments, as we all must do in many areas of life.
How about if we grow the heck up and live with those decisions — even if we disagree — for the simple sake of human decency and civility?
You don't even have to believe that the omicron variant is a big deal to be nice — or at least not rude. You don't have to believe Dr. James Lawler, a co-executive director of the University of Nebraska Medical Center's Global Center for Health Security, who said the more transmissible omicron variant can make up for its reduced severity through sheer volume.
"Allowing omicron to run its course unchecked will wreck our health system and critical infrastructure," he said, as positive test results hit a pandemic record last week in Nebraska.
Everyone is tired of masks. Everyone is tired of COVID. Everyone is tired of arguing about it.
So here's a modest proposal: Let's stop fighting and learn to live with the virus and each other.
Let's recognize that we are all fallible human beings who want to do our jobs, who generally want to help others, who at our core believe the Golden Rule even if some of us are having a heck of a time living it.
If you threaten a teacher, a principal, a restaurant worker, a flight attendant, the person next to you in line, what are you showing children?
Let's not fight our political battles in kindergartens. Let's be grown-ups.
---
Public Pulse January 2022
Schools and businesses must consider implementing mask mandates to keep hospitals from being overwhelmed, a Pulse writer says.
Pulse writer says Nebraska volleyball's championship game against Wisconsin should be the new Game of the Century.
Proof of vaccination before entering an entertainment venue should be a requirement, a Pulse writer says.