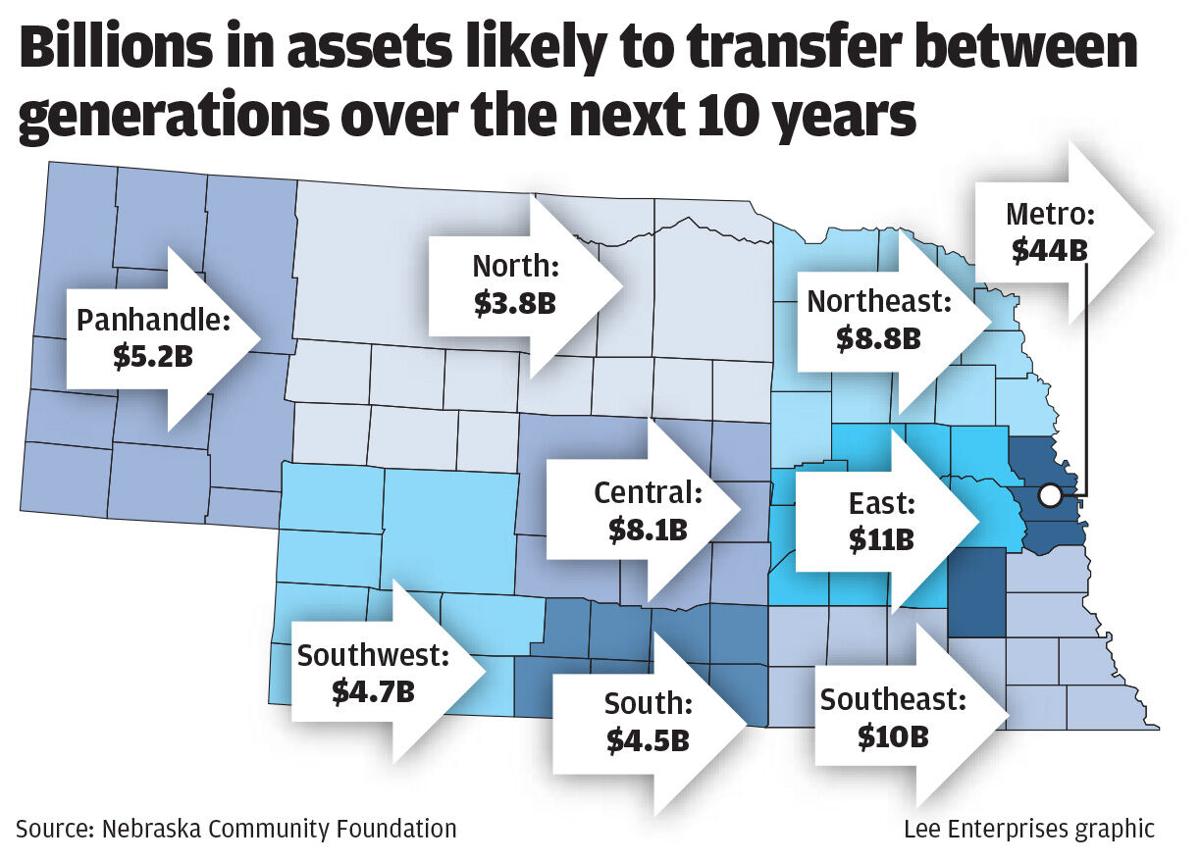 One of the wisest investments a Nebraskan can make is in his or her own community. That homegrown support helps position a village, town or city for a stronger future. The latest analysis from the Nebraska Community Foundation explains this important opportunity in coming years for communities across our state.
Over the next 10 years, Nebraska households will transfer about $100 billion in assets — real estate, securities, retirement accounts and other assets — to the next generation. If only a small portion of those resources is dedicated to local needs, tremendous progress comes within reach for communities.
This local investment enables community foundations, in rural areas as well as urban ones, to pursue a range of worthwhile projects of long-term importance. Nebraskans are demonstrating impressive creativity in directing local resources toward projects of major civic value. Here are just a few examples:
The foundation in Hyannis supports multiple projects including ongoing improvements to the Grant County Fairgrounds, maintenance and renovation of school buildings, and promotion of the fine arts and fine arts education in the Sandhills.
The Holt County community foundation has helped the north-central Nebraska county recruit 475 young adults and families over the past decade.
The foundation in Shickley, in Fillmore County, has pursued multiple projects over the years including a community day care and the veterans memorial.
The Nebraska City fund supports workforce development scholarships through Southeast Community College, as well as student leadership development at the middle school and high school levels.
The Boone County foundation raised funds for the purchase of equipment and furnishings for the Boone County Agricultural Education Center building at the county fairgrounds. Trail creation and maintenance is another project made possible through the funding.
The Red Cloud foundation's projects include early childhood development programs, heritage tourism development and downtown revitalization.
McCook's community foundation supports live entertainment, cultural experiences and historical and architectural preservation.
In Norfolk, community foundation funds support workforce recruitment and high school career academies.
Across Nebraska, some 271 communities in 83 Nebraska counties have local funds in coordination with the Nebraska Community Foundation.
The Nebraska Community Foundation, drawing on more than two decades' experience, provides important consultation and support for the local funds. The foundation's online Peer Learning Library shares key examples of Nebraska funds' work in campaign planning, leadership development, promotions and report writing. Examples are posted at nebcommfound.org/resources/peer-learning-library.
In 71 of Nebraska's 93 counties, the transfer of wealth is expected to peak within the next 25 years, says Jeff Yost, executive director of the Nebraska Community Foundation.
Given the demonstrated community benefits that these local funds provide, the Nebraska Community Foundation has launched its Five to Thrive campaign, encouraging people to set aside 5% of their estates for their communities.
Nebraska communities, large and small, have a vital opportunity to boost their future by drawing on this homegrown strength.