The old-time phrase about the 19th Amendment was that it "gave women the right to vote." The reality, though, was that women were not mere passive entities on this issue. On the contrary, America women stepped forward early in our national history and actively pressed our society for full voting rights. The struggle stretched over generations and, 100 years ago this Aug. 18, culminated in the 19th Amendment's becoming part of the U.S. Constitution.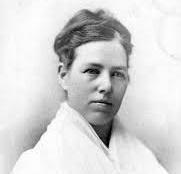 Susan B. Anthony, Elizabeth Cady Stanton and Lucy Stone are among the best-known female activists who sought voting equality for women. But the Midlands itself was home to a wide range of Nebraska and Iowa women who stood out for their dedicated work to end voting discrimination against women. It is a rich, inspiring history. Here are some of the figures deserving appreciation:
» Amelia Bloomer. This longtime Council Bluffs resident was a leading figure for decades on suffrage. In 1856, she addressed the Nebraska Territorial Legislature, urging female suffrage legislation and calling on women to press for needed change: "Let women then arise and demand the restoration of her heaven-born right of self-government." The Legislature's lower house passed a suffrage bill in the wake of Bloomer's remarks, but the upper house failed to act.
» Clara Bewick Colby. This Beatrice resident, Nebraska's leading advocate for female suffrage in the 19th century, was a leader during the state's 1882 debate on enfranchising women. The two national suffrage organizations held their conventions in Nebraska that year and urged a "yes" vote, though a suffrage proposal on the statewide ballot lost.
» Carrie Chapman Catt. Catt, an Iowa native, provided key leadership as president of the National American Woman Suffrage Association in the early 1900s. She displayed "exceptional administrative talents," historian Alexander Keyssar writes, "transforming NAWSA from a loosely run association into an efficient organization" that "coordinated national, state and local campaigns." Catt was one of the central strategists who ultimately steered national suffrage efforts to victory.
» Doris Stevens. During the World War I era, a younger generation of suffrage activists took to the streets, mounting high-profile demonstrations in Washington, D.C. Stevens, an Omaha native, was among those jailed in 1917 while picketing the White House. She would devote decades of work, well into the 20th century, to women's causes nationally and internationally.
The Nebraska History Museum in Lincoln currently has an extensive, informative exhibit on female suffrage history.
Prior to adoption of the 19th Amendment, women in some states exercised full or partial voting ability. That was the case in Nebraska, where the Legislature in 1917 approved allowing women to vote in municipal elections and for presidential electors.
In the century since the 19th Amendment took effect, Nebraska has made history with the election of Kay Orr as the nation's first female Republican governor, and Midlands women serve in Congress, in the state legislatures and as mayors of Omaha and Lincoln.