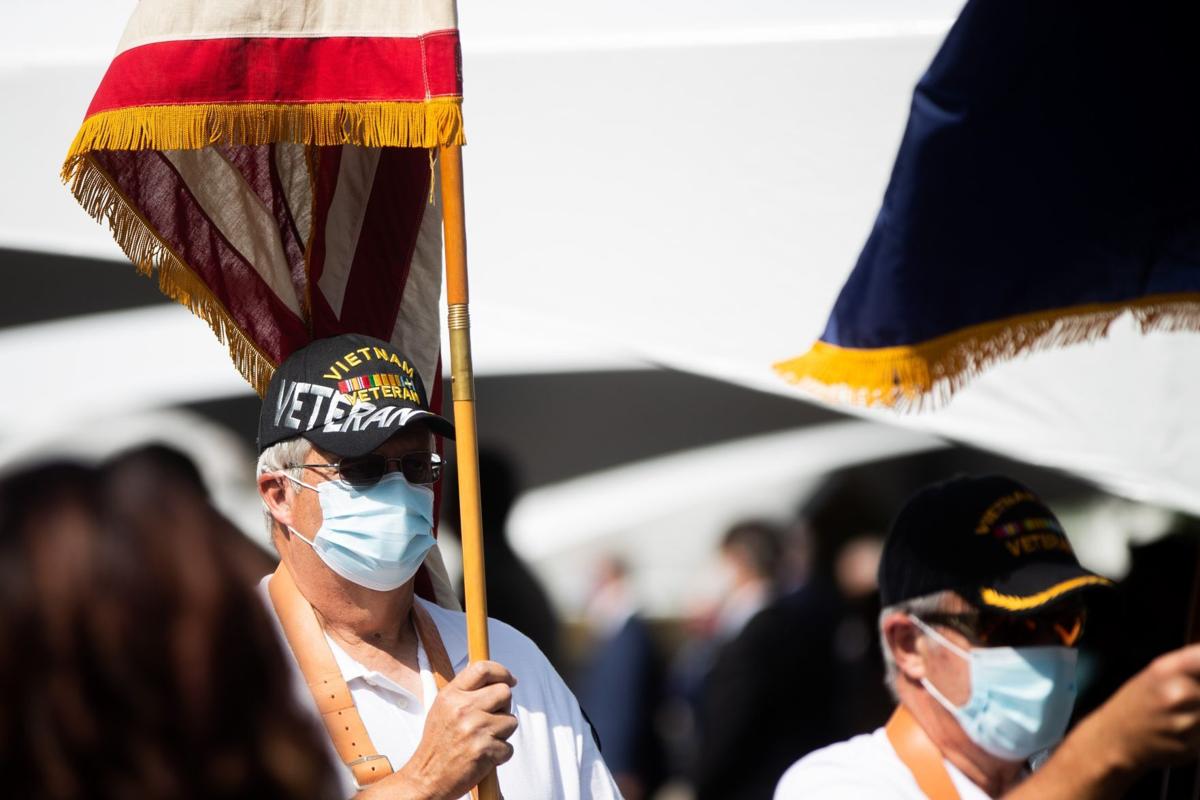 Our nation's military personnel regularly face great stress. For some, the burdens on their mental health become so heavy the individual decides on a distressing course — suicide. During 2014-18, the the military's overall suicide rate increased by an average of 6% annually.
The service branches have devoted greater attention to the issue in recent years, and some branches have made a measure of progress, but the concern warrants far more action.
The situation for the Air Force, in particular, shows the need. In 2015, suicides among the service's active-duty personnel totaled 64, up from the 1990-2004 average of 42. By 2020, the Air Force Times reports, the number had risen to 109.
The 109 figure last year was the same as in 2019, when the service imposed a pause in operations to address the suicide concern.
The messaging from Air Force leaders in recent years has emphasized sound points. "Taking care of our airmen and their families so they can take care of the mission is our most sacred duty as leaders," then-Chief of Staff Gen. Dave Goldfein said at the time of the temporary 2019 stand-down.
The official Air Force recommendations state that suicide prevention "is very much a leadership issue." Leaders have a duty to "create climates in which service members are encouraged to seek the help they need."
"Take all comments about suicide seriously," the Air Force directs its personnel. "Be an active listener and let your wingman tell you about their challenges. Although it can be awkward, it's important to ask the tough questions about whether or not your wingman is thinking about harming or killing himself. … Care for your wingman by calmly listening and expressing concern."
In line with the directive, the Air Force provides annual training in suicide intervention, so peers can help if a unit commander is unresponsive to someone's needs.
More than 70% of Air Force suicides since 2015 have involved personal firearms, according to official figures. To address the issue, the Air Force last year distributed more than 200,000 gun locks.
The Air Force, the same as all service branches, has an obligation to develop more responsive mental health supports. And the service needs to make absolutely clear that seeking mental health help will not harm the individual's Air Force career.
Mental health challenges and suicide are also a concern for our nation's veterans. At Omaha's recent Memorial Day event, Bill and Evonne Williams won praise for honoring Americans who have taken their lives following their service. The Omaha couple, who organized the Remembering our Fallen towers as a war memorial through their Patriotic Productions organization, developed a PTS tower, for post-traumatic stress, to remember such veterans.
In the Omaha area, a variety of organizations offer mental health supports to help individuals struggling with PTS. These organizations include the VA, Nebraska Behavioral Health Region 6, various nonprofits and the partner organizations in the Behavioral Health Education of Nebraska, coordinated by the University of Nebraska Medical Center.
PTS is connected to another problem for some veterans — homelessness. Nationally, an estimated 40,000 veterans lack a stable living situation. Recent years have brought encouraging news, however. Both locally and nationally, many communities are making notable progress in addressing veteran homelessness. The percentage of homeless veterans has been on a significant decline over the past decade, and some cities — including Lincoln — are cited for especially impressive progress.
In Omaha, a partnership of 20 nonprofits known as the Metro Area Continuum of Care for the Homeless coordinates with federal agencies to make sure that homelessness among veterans is among their priorities. The two-phase renovation of Victory Apartments south of downtown Omaha stands as a notable example. The apartments provide housing for homeless veterans, and various supports help them achieve stability. A variety of organizations provide activities for the veterans. For the project, Burlington Capital Real Estate partnered with the Veterans Administration, the U.S. Department of Housing and Urban Development and local housing authorities.
Veterans and their families seeking help can call the Veterans and Military Crisis Line at 800-273-8255. Another resource is the National Suicide Prevention Hotline at 1-800-273-8255. If you are a veteran in crisis, or a person concerned about a veteran in crisis, dial the number and press 1 to connect with the veteran crisis line, available 24 hours a day. Additional information can be found at veteranscrisisline.net.
Our military personnel provide an invaluable service for America. Our country has an obligation to see that they receive the support they need, while serving and afterward.