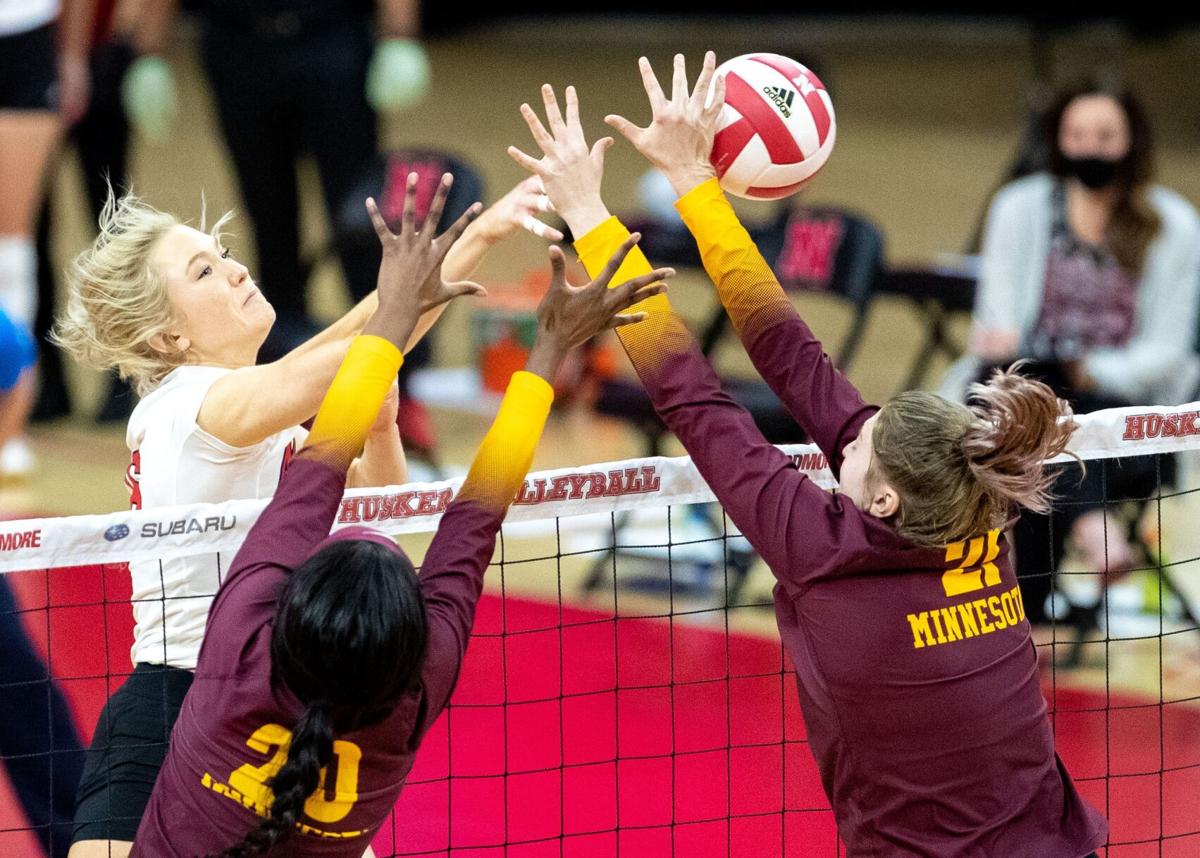 We should believe what people do over what they say — actions simply do speak louder than words.
The NCAA says it "is committed to diversity, inclusion and gender equity among its student-athletes, coaches and administrators."
But, as the pandemic eases and college sports edge toward a fuller return, the organization has stubbed its toe this spring in its handling of two of the highest-profile women's sports.
First, women's basketball players pointed out the embarrassing difference between the massive weight room and training facility at the men's tournament bubble in Indianapolis and the meager equipment initially set up at the women's bubble in San Antonio.
In addition, female athletes were being administered a daily coronavirus test that is less accurate than the one used at the men's tournament, and food in the San Antonio bubble was described as subpar.
As the NCAA rushed to address that and President Mark Emmert promised "an independent review to closely examine the circumstances surrounding the events that transpired in San Antonio," volleyball coaches called for restoring a 64-team lineup for their tournament next month in Omaha.
The NCAA, grappling with a nationwide COVID spike at the time, announced in September that fall team championships would be reduced to 75% of the original fields. For women's soccer and volleyball, which were moved to spring seasons, this meant shrinking from 64 to 48, and men's soccer went from 48 to 36.
The organization said at the time that it "may need to revisit the topic if conditions warrant," though in light of the situation in September and the iffiness of any college sports at that point, restrictions seemed more likely than an expansion.
But now COVID cases are declining and men's and women's basketball tournaments are running with pre-pandemic numbers of teams.
"I think it's ridiculous we are at 48," Cook said. "Basketball didn't cut back. Why are we cutting back? Football didn't cut back. Why are we cutting back? Especially the fact that it's all in one place.
"I mean, you're really looking at 16 more teams, and it's all gonna be in one place anyway, so they can make that adjustment."
Volleyball is an exciting sport, and this year's shift of the tournament to spring creates an opportunity to introduce it to new, sports-hungry fans who still have fewer entertainment options than before the pandemic.
Cook and the other coaches are right; there's no good reason in the current environment to limit the tournament field. The NCAA has developed solid protocols for its basketball tournament — and can apply lessons from its mistakes in San Antonio. For many reasons, gender equity being at the top of the list, the NCAA should return the tournament field to 64 teams.
We are confident in Omaha's ability to successfully host a 64-team bubble. Of course it would be a boost to the city's hospitality industry, and we're sure that hotels and restaurants would rise to the moment.
This city, with muscles built from more than 70 years of College World Series experience, NCAA basketball first-rounds and U.S. Olympic team Swim Trials, can help the sport shine and help the NCAA heal its latest black eye.