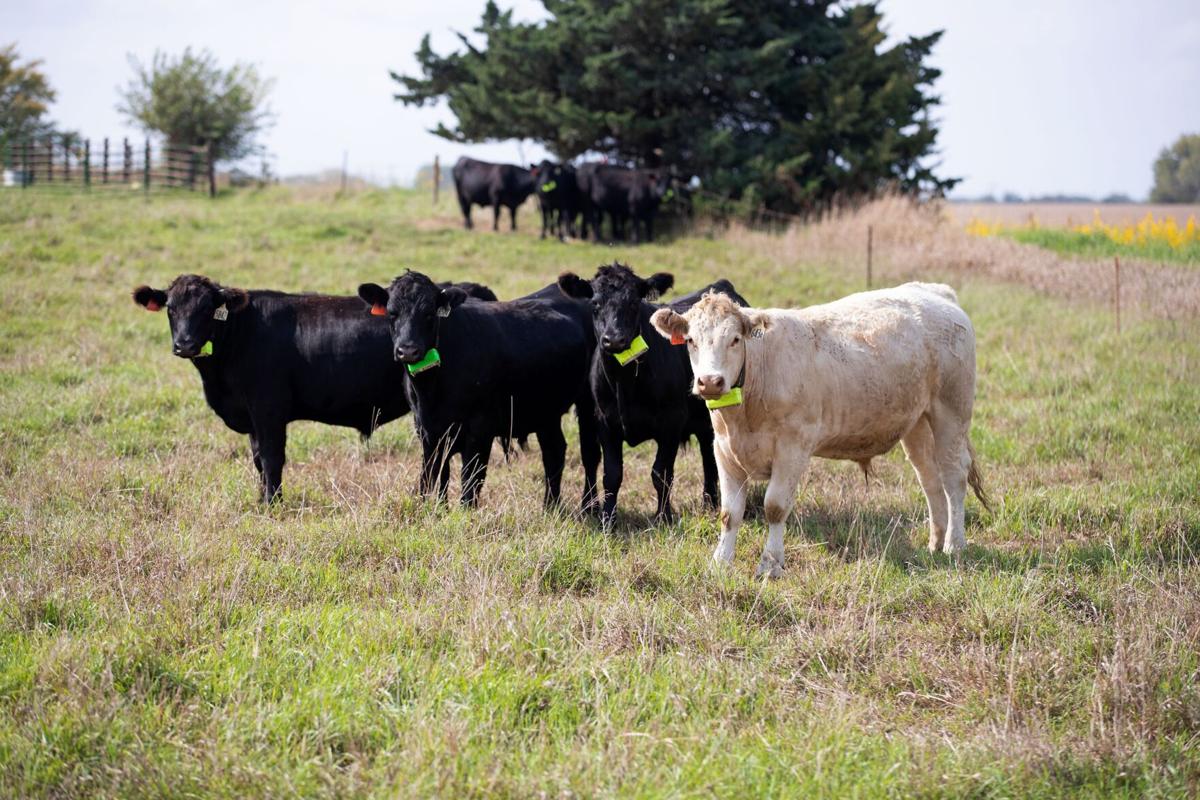 Modern agriculture is constantly innovating. Nebraska's $10 billion cattle industry must draw on that forward-looking spirit now to address multiple challenges. Successful innovation can boost producers' revenues and promote environmental sustainability.
Such adaption — opening up new retail opportunities, addressing environmental concerns — can set Nebraska's cattle industry on a strong long-term path.
The World-Herald series The State of Beef is examining the current struggles facing the cattle sector. Producers have seen their average share of the retail beef price fall — from a 55% share in 2014 to 37% now. Meanwhile, the share for packers has leaped from less than 1% in 2014 to 22% now. The largest packers have consolidated into four corporate behemoths commanding great control over prices and reducing producers' ability to determine and receive a fair price.
Meanwhile, as the latest World-Herald examination shows, scientists point to the the cattle industry's need to reduce its methane emissions, which contribute to climate change. Cattle burps may seem like a humorous topic, but in terms of environmental effects, they're quite a serious matter. Methane, a potent greenhouse gas, warms the climate 28 times more than carbon dioxide.
The encouraging news is that methane is relatively short-lived in the atmosphere. As a result, a reduction in methane emissions, scientists explained to The World-Herald, can provide one of the quickest and most effective ways to reduce climatic warming. Nebraska cattle producers have an important opportunity to contribute to this environmental progress.
To address these multiple challenges, producers must embrace innovation. Such a course will be nothing new for the industry. Adaptive change has been the story of Nebraska cattle production for generations. That's why the beef sector is generating more product today than in 1975 but with 29% fewer cattle. It's why U.S. cattle producers as a whole use 19% less feed and 12% less water per pound of beef compared with production 30 years ago. And it's why, over the past three decades, the the beef sector has increased its water efficiency rate by about 80%.
That innovative spirit is needed now to help producers move past the current challenges. On the environmental front, the University of Nebraska-Lincoln is a vital partner. UNL has long been in the forefront of natural resources analysis, and its current field work on cattle methane reduction offers great promise. Through this collaboration between university and producers, Nebraska can be a global leader in demonstrating the beef sector's significant help on the climate front.
To address the revenue challenges, some Nebraska producers are pursuing options including creation of local processing plants and "pasture to plate" direct-marketing arrangements. Such strategies face multiple complications but deserve support. State and federal officials and agencies must explore options to support these entrepreneurial efforts. Nebraska state senators, for example, should consider the proposal for a state inspection system that could remove one of the obstacles for local packing plants.
Nebraska's governmental leaders can contribute in an additional way, through their public messaging. This isn't a time for our leaders to tout status quo thinking. Our leaders must be champions for agricultural innovation.
By drawing on its tradition of smart adaptive change, Nebraska's cattle sector can move past its current challenges. Nebraskans can be united in supporting such a forward-looking strategy for our state's largest agricultural sector.