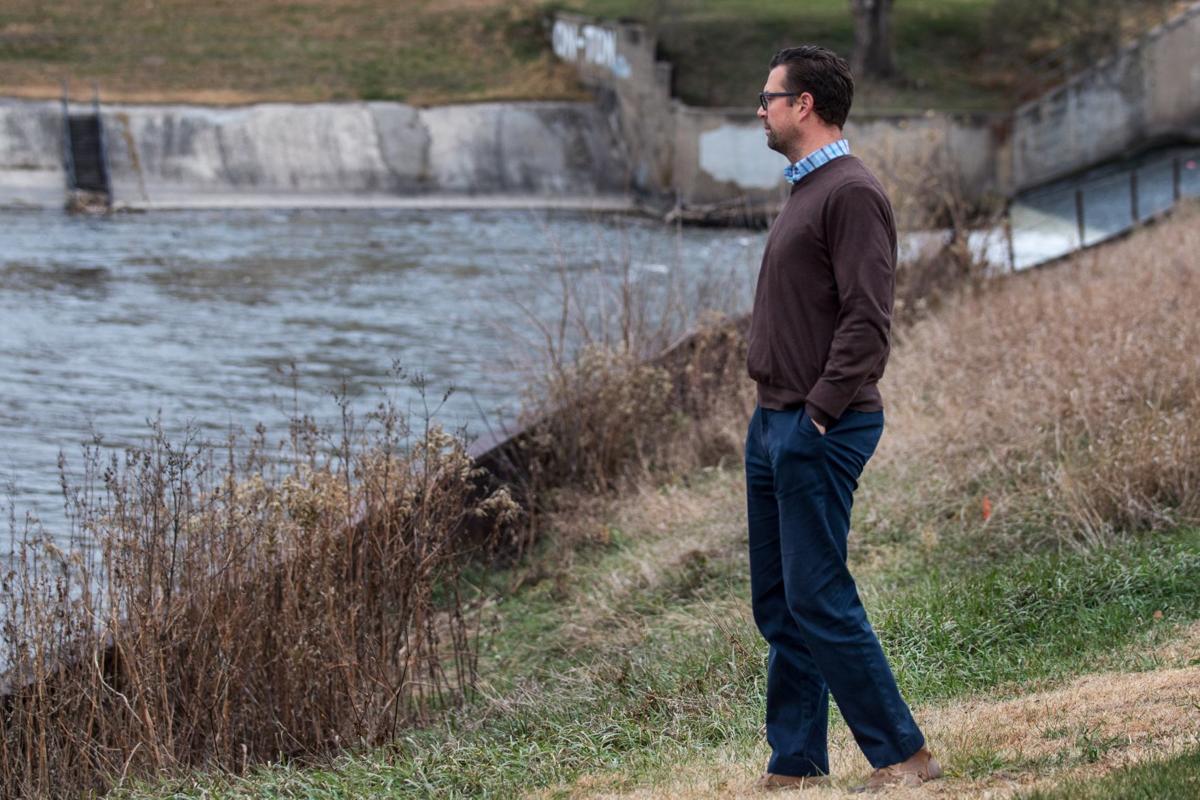 Look around Nebraska and you'll find that many cities and towns are doing something impressive: They're not letting COVID stop them from addressing key civic needs and moving their communities forward.
Here are just a few of the examples: A transformative riverfront project in downtown Norfolk. Landmark progress in Valentine on universal broadband and Main Street revitalization. A new community center and a new Fire/EMT building in Laurel, in northeast Nebraska. Manufacturing expansions in Scottsbluff and Grand Island. Progress in meeting housing needs in North Platte. Resolute work by businesses in York to move ahead with investments for downtown revitalization.
Nebraska's future depends in large part on a positive community spirit and vision. Examples of civic collaboration and success provide inspiration and guidance for other communities. Nebraska's well-being depends on nurturing vitality in all parts of the state. And that effort starts at the local level.
Since June we've worked with eight Nebraska communities to learn about ways in which they've been striving for progress during the COVID era. These communities (Scottsbluff, North Platte, Grand Island, Valentine, York, Laurel, Norfolk and Nebraska City) have no monopoly on good ideas, and they haven't magically solved every challenge they face. But each one, in its own way, has shown a spirit of determination to identify key local needs and address them.
Several major themes arose when we looked at the strategies these communities are pursuing. Here are some examples from each.
Importance of vision. Norfolk is in the final $2.5 million leg of fundraising for its far-ranging $11 million Riverfront Trail Project downtown, with key leadership from the Aksarben Foundation; the project will include fishing access, observation points, pedestrian bridges, an amphitheater, festival spaces, playground elements and fountain/water features. Broadband expansion to rural communities remains one of Nebraska's most difficult challenges, but Valentine didn't let that get in the way of achieving a public-private partnership that has brought gigabit service to every property in the city. North Platte is pursuing plans for a rural rail park enabled by recent state legislation. Nebraska City is continuing its work to complete a sports complex and restore Veteran's Memorial Building as community meeting space.
Outreach to young people. A set of students at Wayne State College will live in downtown Norfolk and work for area businesses their senior year through Growing Together Scholars program. Wayne State also is working with Grand Island on internships, and CHI St. Francis hospital and Grand Island Public Schools are developing an academic initiative to help young people pursue careers in the health profession.
Collaboration with partners. Nebraska City is pursuing collaborative initiatives to boost child care services and training and to address housing needs. JBS, the largest employer in Grand Island, has donated $400,000 to create a 50,000-square-foot early childhood learning center. Partnerships are a key tool as Scottsbluff works to boost its housing supply.
Size needn't be an obstacle. Laurel, a Cedar County community with a population of 1,100, provides a sterling example of a small community that's achieved big results. Among the highlights: Revitalization of downtown streets, sidewalks and sewer system. A new community center and new Fire/EMT building. A new child care center. Approval of an $18.5 million school bond issue. It's no wonder that this year Laurel received two Nebraska awards for outstanding community achievement.
Regional vision/cooperation. Panhandle leaders often think regionally, and Nebraska City is doing the same as it pursues overall economic development. Norfolk this year hosted a virtual town hall that examined child care issues in northeast Nebraska.
Addressing housing needs. North Platte's "Shot in the Arm" housing incentive program is now in Phase III. Valentine is finalizing work for water/sewer extensions to a 40-acre city-owned site for new housing. Grand Island is pursuing multiple housing projects.
Downtown strength. North Platte has taken a variety of steps to boost its historic Canteen District. In Scottsbluff, the majority of downtown buildings are now purchased or rented/leased, and businesses have seen a significant increase in pedestrian traffic. Valentine is partnering with the Nebraska Department of Transportation for a complete Main Street renovation in what looks to be the city's largest infrastructure project ever. Norfolk has put particular emphasis on community appearance including facade improvements and murals.
Persistence. Leaders and organizations in Nebraska City have stayed the course in moving ahead on projects even though slowed by the 2019 flood and COVID. As York pursues the final phase of its downtown revitalization initiative, "we are seeing a continued commitment of property owners to invest in their buildings," said Madonna Mogul, the Chamber of Commerce executive director.
Print space allows us to highlight only a sampling of these communities' projects and strategies, so we've put a full listing online in the Opinion section of The World-Herald's website.
Civic vision in Nebraska communities has long been a focus of our editorial page, and in coming months we will look to the work in additional communities and talk to a range of Nebraskans about sound overall strategies.
Even in the face of COVID, Nebraska communities are reaching for progress. The more we understand strategies for success and embrace a spirit of resolve, the stronger our state's future will be.