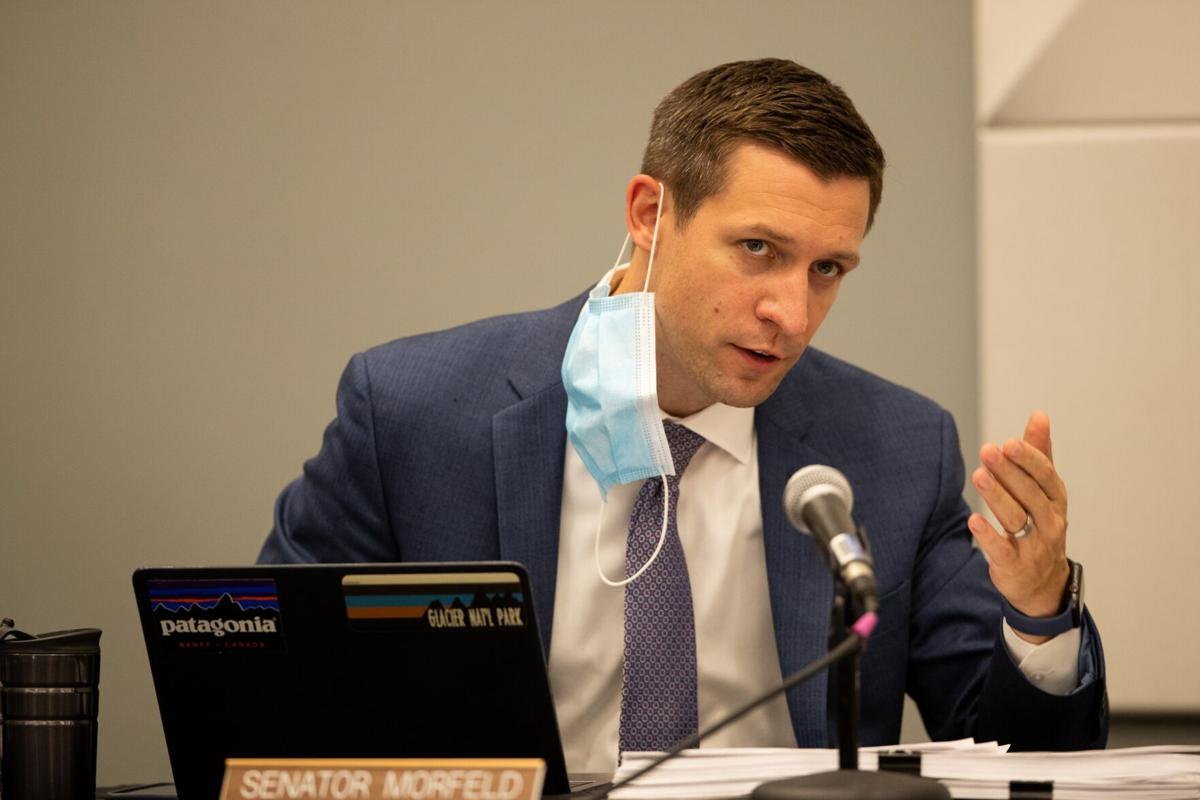 The legal system is belatedly catching up with one of the worst forms of online abuse — harassment and extortion over the internet. It's encouraging to see Nebraska begin to make progress in fighting back against the problem.
U.S. District Court in Nebraska this year saw its first conviction for cyberstalking. At the state level, the Legislature in recent years has passed, and Gov. Pete Ricketts has signed, proposals criminalizing such behavior and providing victims with opportunities for justice. This needed action also has filled in gaps in Nebraska law, giving needed guidance to lawyers, judges and school administrators.
The conviction in federal court here involved Dennis Sryniawski, a Bellevue resident who was found guilty of cyberstalking. In 2018 he emailed Jeff Parris nude photos he took of Parris' wife from when she was married to Sryniawski about 25 years ago, threatening to make them public if Parris didn't drop out of a race for the Nebraska Legislature. The woman had consented to the photos when they were taken, but not to their distribution.
The court this month sentenced Sryniawski to 12 months and one day in prison. Three years of supervised release will follow. He must also pay a $10,000 fine. The jury found Sryniawski not guilty of a second charge, intent to extort.
At the time of Sryniawski's actions, Nebraska was one of seven states that did not have a law against revenge porn. The state has since remedied the gap in state law.
Legislation by State Sen. Adam Morfeld of Lincoln, now law, created the offense of distributing a private image of another person's intimate area or of sexual conduct. The law makes a first offense a Class I misdemeanor, punishable by up to one year in prison, a $1,000 fine or both. Those convicted of second and subsequent offenses will be guilty of Class IV felonies. Such offenders face up to two years in prison with 12 months post-release supervision, a $10,000 fine or both. Threatening to distribute such images also is now a criminal act under Nebraska law, with the offense classified as a Class I misdemeanor.
A victim of such exploitation can seek damages under a law crafted through legislation by State Sen. Wendy DeBoer of Bennington. If the actual damages cannot be determined, the court can award reasonable presumed damages, not to exceed $10,000, against each defendant.
This issue has brought change to the Omaha Police Department, which has altered procedures to ensure proper follow-up when contacted about possible cyber-enabled harassment. The department made the change after it failed to properly handle a case in which Maggie Carolus, a junior at Nebraska Wesleyan University, suffered online harassment.
In an extended Twitter thread, Carolus described how a man began harassing her online after she declined further dates with him. The man, she said, created fake dating profiles using her real name and phone number and shared her information with loan companies. He posted nude photos she had sent him. Carolus contacted the Omaha Police Department, but it failed to follow up. A judge dismissed Carolus's petition for a protection order.
"I was beyond lucky to have a strong support system," she wrote in her Twitter thread. "My friends & family had my back as I attempted to take legal action. But the government hasn't done anything for me. I've been fighting a lonely fight even with my loved ones & still losing." She rightly asked: "What happens to the next girl?"
After Carolus' description of her situation, the Omaha Police Department apologized and changed its procedures. The Legislature passed legislation from State Sen. Machaela Cavanaugh of Omaha requiring that every protection-order application receive a hearing in cases of sexual assault or domestic violence.
Nebraska is making progress in addressing cyberstalking, but the issue provides an important example of how the state must be attentive to keep law current to meet changing circumstances.