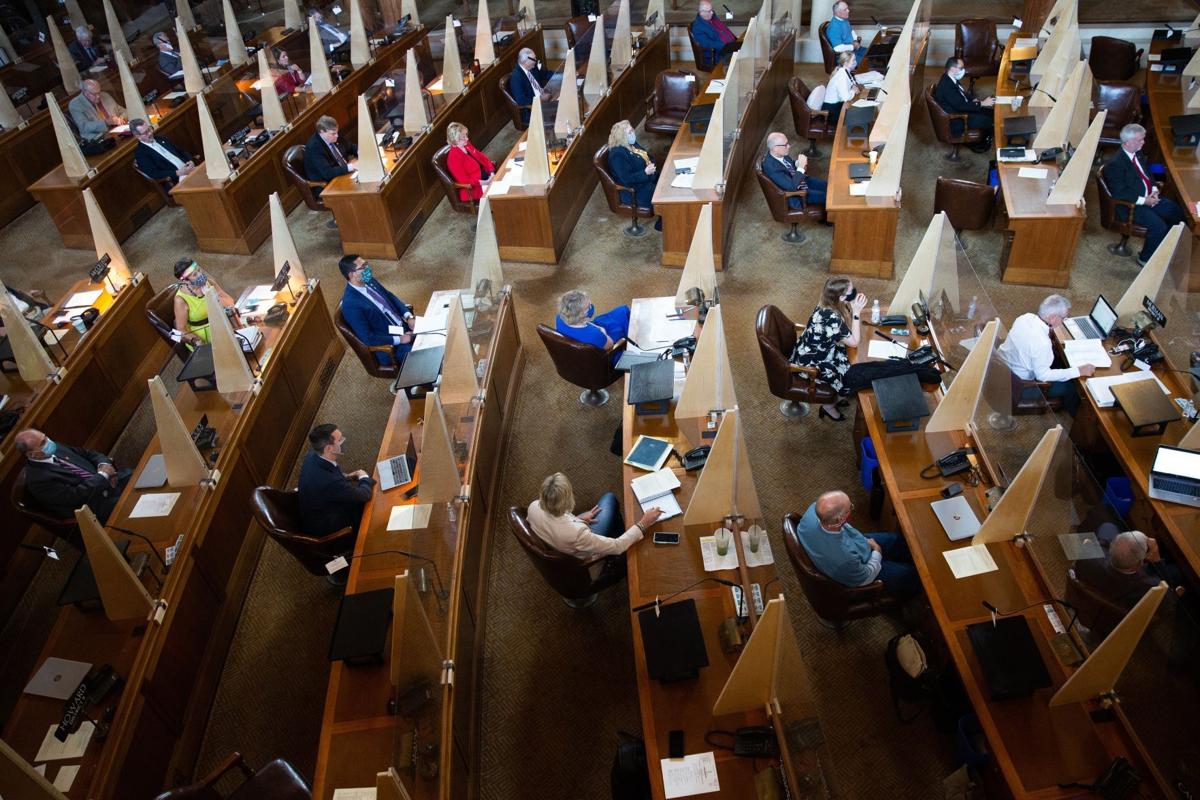 The 2020 elections for the Nebraska Legislature are complete, setting the stage for a challenging session at the State Capitol come January. The elections left the Legislature's ideological and partisan dynamics essentially the same. The Legislature, in short, remains widely divided among conservatives, centrists and progressives.
Since it takes only 17 members to sustain a filibuster, it's entirely possible the Legislature could fall into delay and stalemate next year on a range of complex issues (social justice, redistricting, prison policy, taxes, budgeting) — unless lawmakers make it a priority to build trust with each other and promote consensus-building.
The state legislative election results in the Omaha area are encouraging. Terrell McKinney, an energetic Nebraskan with strong roots in North Omaha, will be the new senator for District 11, currently represented by Ernie Chambers, who is term-limited. Two other freshmen — John Cavanaugh and Jen Day — are thoughtful Omahans with great potential to be bridge-builders. Former Bellevue Mayor Rita Sanders, elected in Sarpy County, has proven ability.
The Omaha area reelected a set of strong incumbents (Sens. Carol Blood, Tony Vargas, Mike McDonnell and Lou Ann Linehan) and will be returning Rich Pahls to the Millard- area seat he held during previous two-term service at the Legislature. Pahls has demonstrated notable independent-mindedness on the Omaha City Council in recent years, and that approach should serve him well during his renewed service in Lincoln.
With the elections over, state senators have entered the pre-session period that could be called the Weeks of Intrigue. That is the post-election period when senators plan strategy for running for speaker or committee positions, and the Legislature's various informal factions gauge prospective vote counts to elect contenders.
Such jockeying is a regular part of pre-session activity, but lawmakers — as well as the Governor's Office, which exerts great influence on some senators — need to keep the politicking within proper bounds. Ample experience at the Legislature shows the harm when too many senators and executive-branch operatives focus excessively on political scheming, sowing division and a lack of trust that hinder cooperative policy-making.
Many of the issues next session will be challenging enough as it is. Conservatives and progressives could easily sink into deadlock over proposals involving social justice and prison policy. Senators will need to negotiate constructively if they're going to take up the tax-policy overhaul proposed by the Blueprint Nebraska initiative. And redistricting always brings out fierce partisan struggles.
Senators will choose a new speaker next session, and he or she will play a crucial role in setting the tone. The speaker must send a vital message: All senators are equal, and the focus must be on collaborative policy-making, not politicking.