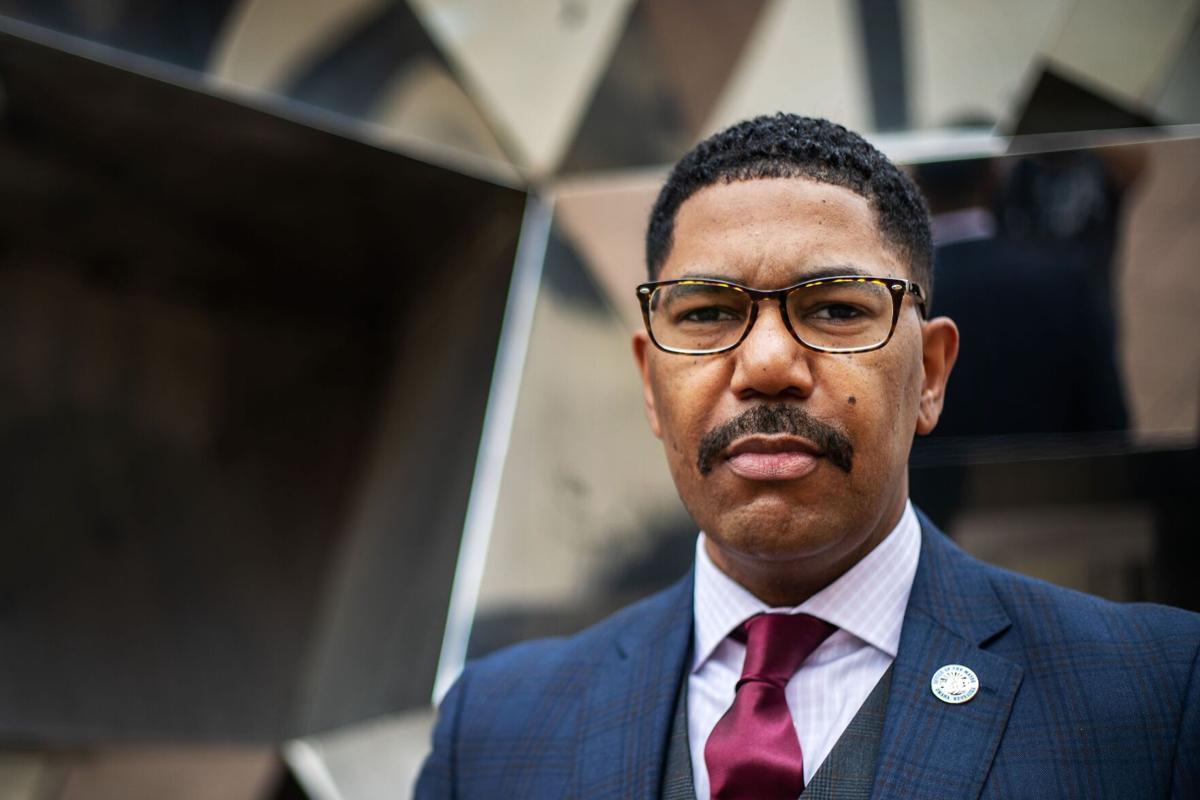 Words are important, but so is action. A year after the murder of George Floyd spurred a national discussion on how to achieve genuine racial progress, it's appropriate to check whether Omaha has moved forward in providing employment opportunity for minorities.
In terms of messaging, Omaha's business and political leadership have sent positive signals. Omaha corporate leaders state emphatically that they intend to go beyond mere words and provide real opportunity and change. The Nebraska state chamber underscores the same message.
Over the past year, says Willie Barney, president of the Empowerment Network, Omaha corporations are making "larger commitments and talking more specifically about equity, diversity and inclusion."
The Omaha City Council unanimously approved a resolution from Mayor Jean Stothert that condemned discrimination and hate, and pledged that Omaha and its leaders are committed to diversity, equity and inclusion. The Omaha city government has joined the Greater Omaha Chamber's CODE initiative, in which more than 150 local CEOs have pledged to eradicate racism and promote employment training and diversity training.
These are the right, needed messages. But if Omaha and Nebraska are to make serious progress, concrete action is needed — successful recruitment, a welcoming corporate culture, opportunities for advancement, diversity in top corporate leadership. (Whites accounted for 88% of board members for 38 local organizations, according to a University of Nebraska study for the Omaha-area chamber.)
Recent World-Herald reporting pointed to an encouraging example. The Empowerment Network and 20 Omaha corporations are partnering in a career advancement and leadership institute specifically for Black professionals. Before Floyd's murder, the program had two classes of about 25 people each. For the next class, which began in July 2020, the number of participants grew to nearly 50. After completing the program, 60% to 70% of the participants have been promoted.
Omaha needs many more such examples of specific outreach and progress. Several vehicles are in place to pursue such strategies. Dozens of Omaha CEOs are meeting quarterly to discuss strategies for progress, through the CODE initiative. Stothert named Keith Station as deputy chief of staff for diversity, equity and inclusion, a first for the city. Station is pursuing a variety of efforts to strengthen diversity within Omaha city government.
Pursuing outreach to minorities is not only the right thing for society — it makes practical business sense. With the second-lowest unemployment rate currently of any state, Nebraska had better make sure it sends the message, "Everyone is welcome here." After all, our state, and Omaha in particular, have long stood out for their broad demographic mosaic, going back to Nebraska's earliest years. A message of welcome to all isn't a break from Nebraska's past — it's a continuation of it, and should be enthusiastically trumpeted.
Omaha's population is increasingly diverse. In Omaha Public Schools, 36.8% of the K-12 population speaks English as a second language. Altogether, 108 different languages are spoken in the homes of more than 20,000 OPS students. These young people are a crucial part of Omaha's future. Our businesses and civic leaders should do all they can to build a spirit of welcome and support for all, to retain those young people and give them maximum opportunity to benefit themselves and the greater community.
Next year, Nebraska has a gubernatorial election. Our state needs a positive politics, one that builds a common spirit among Nebraskans to join together for progress. Whoever becomes our next governor should take up that message, nurturing a sense of fellowship and common purpose, promoting economic advancement for the full breadth of Nebraskans.
The current moment provides a historic opportunity for Omaha and Nebraska. Let's build a sense of solidarity with all Nebraskans and expand economic opportunity for all.