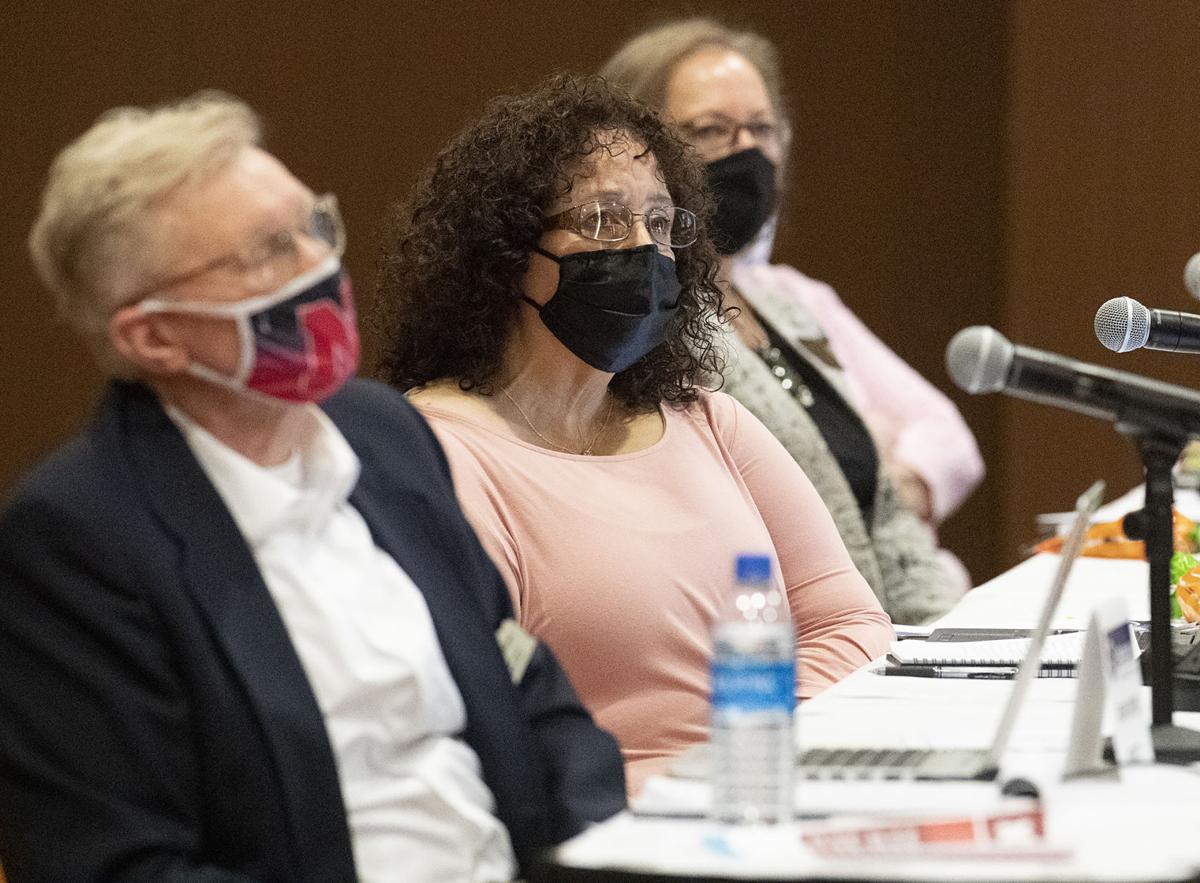 Nebraska, everyone agrees, should send an important message to the state's young people: We want you to stay. We want you to feel welcome. To feel respected and valued. To feel supported, so you regard yourself as a part of Nebraska and will choose to stay to make its future strong.
That message relates directly to the responsibility of families and schools to help young people develop a sense of understanding and empathy toward others. Just as families and schools should promote respect for everyone regardless of race or ethnicity, our society should encourage respect for others regardless of sexual orientation and gender identity. As part of that effort, it's appropriate for the Nebraska State Board of Education to consider standards for sex education.
Ugly incidents sometimes arise at school events in which someone hurls insults at a student because of their race or ethnicity, and the school is right to make clear that such prejudice is unworthy of our society. The Westside school district, for example, has approved a policy to crack down on such behavior. The district is sending a needed message: Harassment of students due to their background is wrong. Every student should be made to feel they belong.
That same common-sense obligation should apply to issues of sexual orientation and gender identity. The evidence makes clear that bullying and harassment cause great harm to the mental health of children whose sexual identity is still forming. Such abuse is a factor in teen suicide. This is a key reason why the State Board of Education should adopt age-appropriate curriculum recommendations on sex education. (These standards would be optional for Nebraska school districts.)
Gov. Pete Ricketts, in opposing any reference to sex education in state academic standards, says, "Sex education and other controversial topics should be addressed at home. This responsibility should not be shouldered by teachers in schools." The fact, though, is that many households aren't providing Nebraska young people with needed information and guidance. And it's shameful whenever students are harassed at school for their sexual orientation or gender identity.
Those young people are not hypothetical. They're not abstractions. They're living, breathing human beings, the children and grandchildren of Nebraskans, still developing their sense of self, with a vital need to feel supported and appreciated by our society. All institutions, and all political leaders, in Nebraska should be in agreement that our state should make these and all other students feel welcome and accepted.
A Midlands Voices essay from Ruby Kinzie, a Nebraska high school senior in a rural community, last week well explained the need for young people to have an appropriate understanding of sexuality and reproductive health. The school instruction she received on the subject taught her what side of the sidewalk a boy should walk on, she wrote, but "what I didn't learn was about puberty and my reproductive health system. I didn't learn how a person becomes pregnant, let alone about contraception. Consent and healthy relationships were never discussed. And they didn't cover anything about sexual orientation or gender identity."
The goal, she noted, is "to equip us with the necessary tools to make informed decisions about our reproductive health and better plan our future." Evidence, she wrote, shows that medically accurate sex education better equipped young people "to delay sexual activity and make healthier decisions when they do decide to have sex."
Nebraska undermines its future when any of its people reach young adulthood and say, "My home state didn't make me feel welcome. It didn't try to understand my needs. So I left."
It doesn't have to be that way. Nebraska can strengthen its future by demonstrating respect and support for all its young people. Such guidance can help craft responsible decision-making by our communities, our schools and, not least, the State Board of Education.