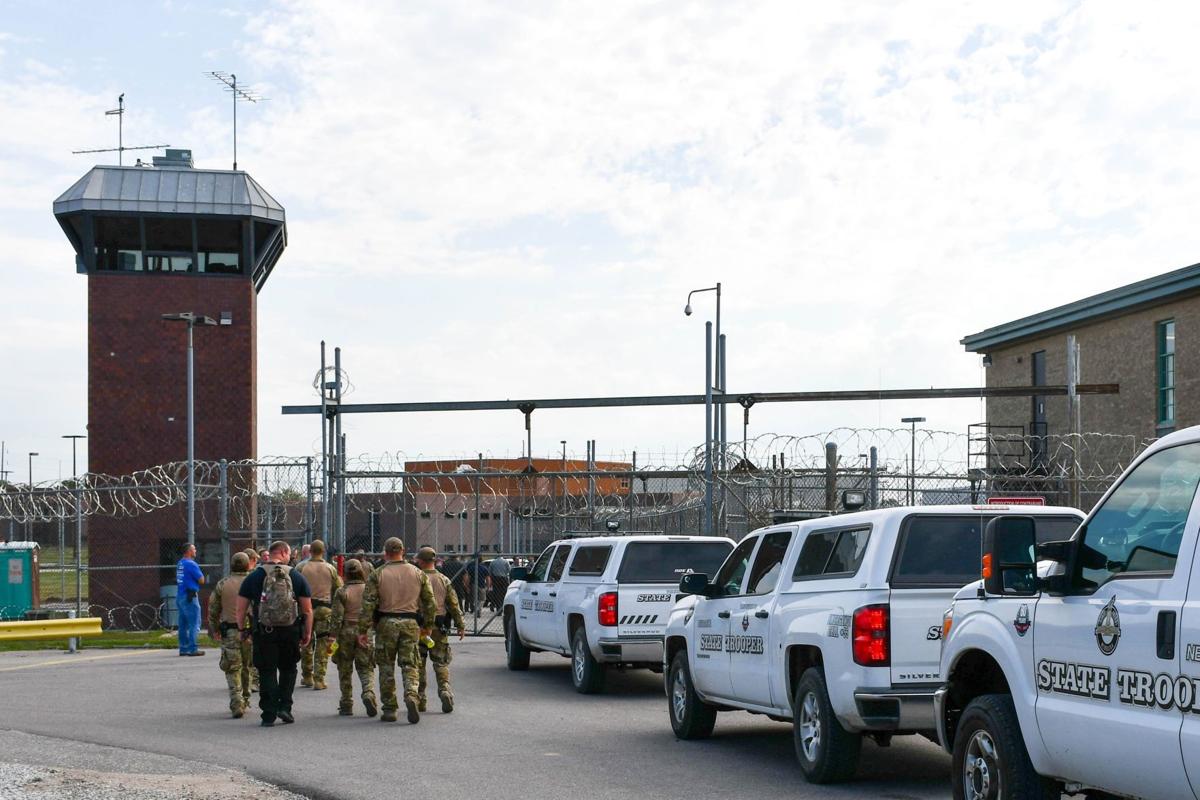 Nebraska legislators face difficult and expensive choices in addressing the state's prison problem.
While we agree that the situation is urgent, we also believe these decisions are too important to rush — even though action has been delayed for some years and even though the State Penitentiary in Lincoln is outdated and in need of renovation.
At a time when most states in the nation are lowering their inmate population, Nebraska's prisons are dramatically and dangerously overcrowded.
Our prison crowding is second in the nation only to Alabama, with 1,800 more inmates than our facilities' rated capacity. That's down from 2,100 over capacity in 2019, but the state could face an influx of prisoners as courts catch up with sentencings delayed during the pandemic.
The Ricketts administration is asking lawmakers to spend nearly a quarter-billion dollars on a new, 1,600-bed prison, which, if built, still would leave the state with more inmates than its rated capacity.
We believe prison construction, at best, is only part of the solution.
Some senators are concerned about the price tag; some also are troubled by what they see as the Ricketts administration's one-dimensional approach.
Appropriations Committee Chairman John Stinner articulated some of the concerns during a hearing this month. "That's a lot of money," he said. "And it's a lot of ongoing money" — about $34 million a year in operating costs. He was among committee members who asked whether more study was needed to consider alternatives before committing to one of the most expensive construction projects in state history.
Such an examination likely is in the offing.
Gov. Pete Ricketts said the state would seek a grant from the U.S. Department of Justice for a study by the nonprofit Crime and Justice Institute to identify strengths and weaknesses in probation, parole, criminal sentencing and incarceration.
Sen. Steve Lathrop of Omaha, who pushed for the study after Ricketts vetoed his effort last year to make inmates eligible for parole more quickly, expects the study to point to successful reforms in other states, including Republican-dominated states, for Nebraska legislators to consider in 2022.
Prison crowding is costly and dangerous for inmates, corrections officers and host communities.
It may well be that Nebraska needs a new prison, or at least substantial renovation to the aging penitentiary — but that certainly does not constitute the alpha and omega of the state's corrections needs.
Nebraska must undertake criminal justice reform that includes alternative courts for addicted and mentally ill offenders, and ensures that fewer inmates leave prison without accountability to parole or community corrections officials. Ricketts, whose default is keeping offenders locked up, should heed police chiefs and others who share those concerns.
Few inmates are sentenced to life — they are going to get out. The state's greatest interest is keeping them out — by both finding appropriate alternatives at the front end to the dangerous environment of prison and by providing resources during confinement that give convicts the best chance to succeed in society after serving time.