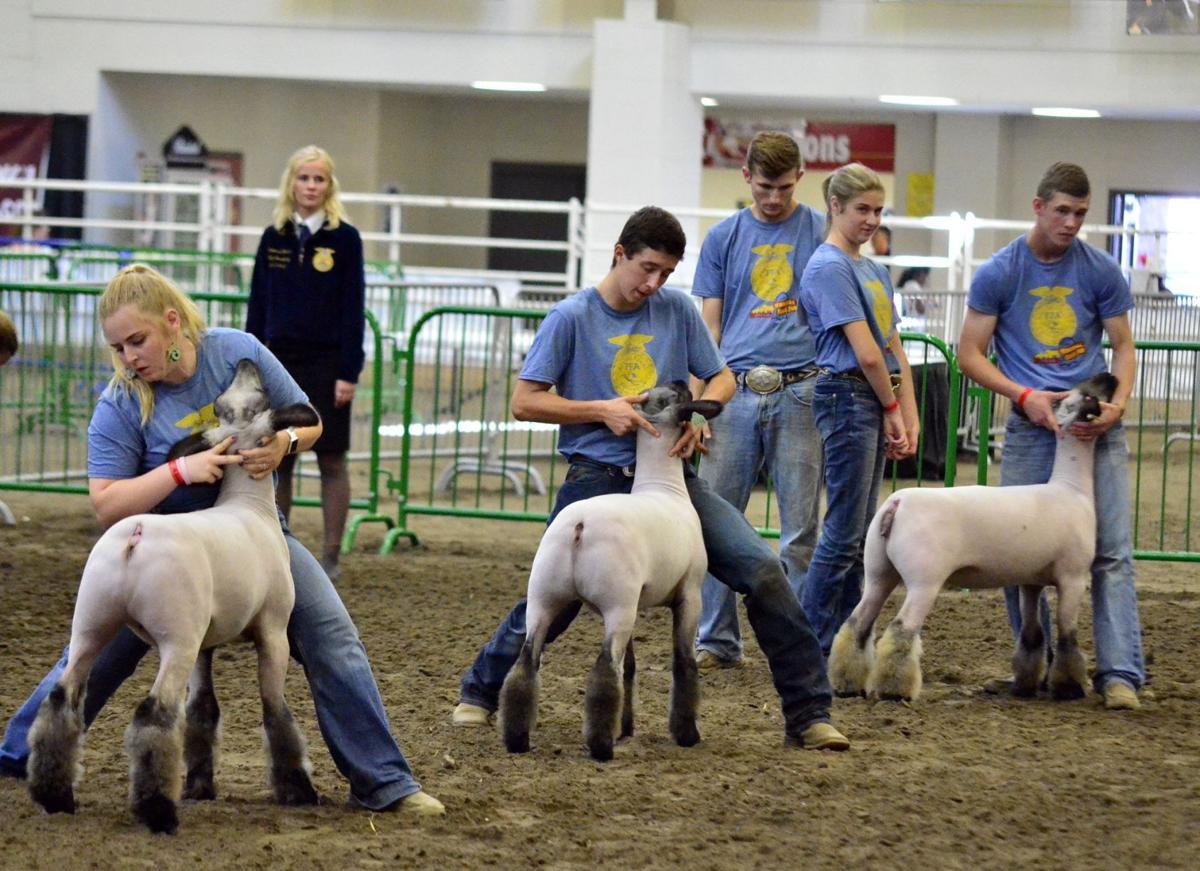 The coronavirus has created big headaches for this year's Nebraska State Fair, but give fair leaders and supporters credit. They have the right priorities for the 2020 event in Grand Island. It will be a greatly slimmed down fair, starting Friday, that concentrates on youth participants.
Those children and teenagers — the future of Nebraska agriculture — have devoted enormous energy and attention to raising their animals for State Fair competition. The fair, in its 151st year, will not let them down. The fair's annual youth events also include competitions in skills such as cooking and identification of insects and grasses.
"This is a huge part of our mission," Fair Board chair Beth Smith told The World-Herald. "We're doing this for the kids." The fair's annual 4-H and FFA competitions, she notes, are "like a state championship."
"This is their basketball. This is their volleyball," said Bill Ogg, the fair's executive director.
Given the coronavirus situation, fair officials and staff have coordinated in detail with the Central District Health Department to ensure proper safety measures for participants and visitors.
The fair begins its 11-day run this week thank to the support from a wide range of Nebraskans. Exhibitors voluntarily paid higher entry fees to cover costs. Although there won't be any large-scale concerts, the fair will have smaller performances, and entertainers are donating their time. Staff members for Nebraska Extension and 4-H personnel have devoted great time and energy to organize the youth events.
Since moving to Grand Island in 2010, the fair has received strong support from local volunteers, and this year will be no exception. With a much-reduced schedule, about 200 volunteers are helping this year, down from the usual 800 or so.
It's encouraging that the 2020 fair will continue the ambitious Raising Nebraska exhibit. That expansive area helps visitors understand the richness of the state's agriculture as well as soil variety, water issues, climate and modern ag's robust use of advanced technology.
The virus hasn't been the only burden for the State Fair. Last year's torrential rains reduced attendance and left the organization more than $1.5 million in the hole. A new state audit, addressing general concerns raised last year, found that a company created by its former finance chief received payments of nearly $150,000 over the past year, among various financial irregularities. The Nebraska Attorney General's Office has received evidence from the audit and a State Patrol investigation. It's imperative that the state's chief law enforcement department pursue this matter rigorously. It must press strongly on any criminal charges as needed. Nebraskans must have full confidence in our public institutions.
Fair organizers, in response, have changed their accounting system and paid off an emergency line of credit.
The many efforts to sustain this longstanding institution are encouraging. Nebraska needs a strong State Fair for the long term, inspiring our youth to lead ag into the future.
Catch the latest in Opinion
Get opinion pieces, letters and editorials sent directly to your inbox weekly!