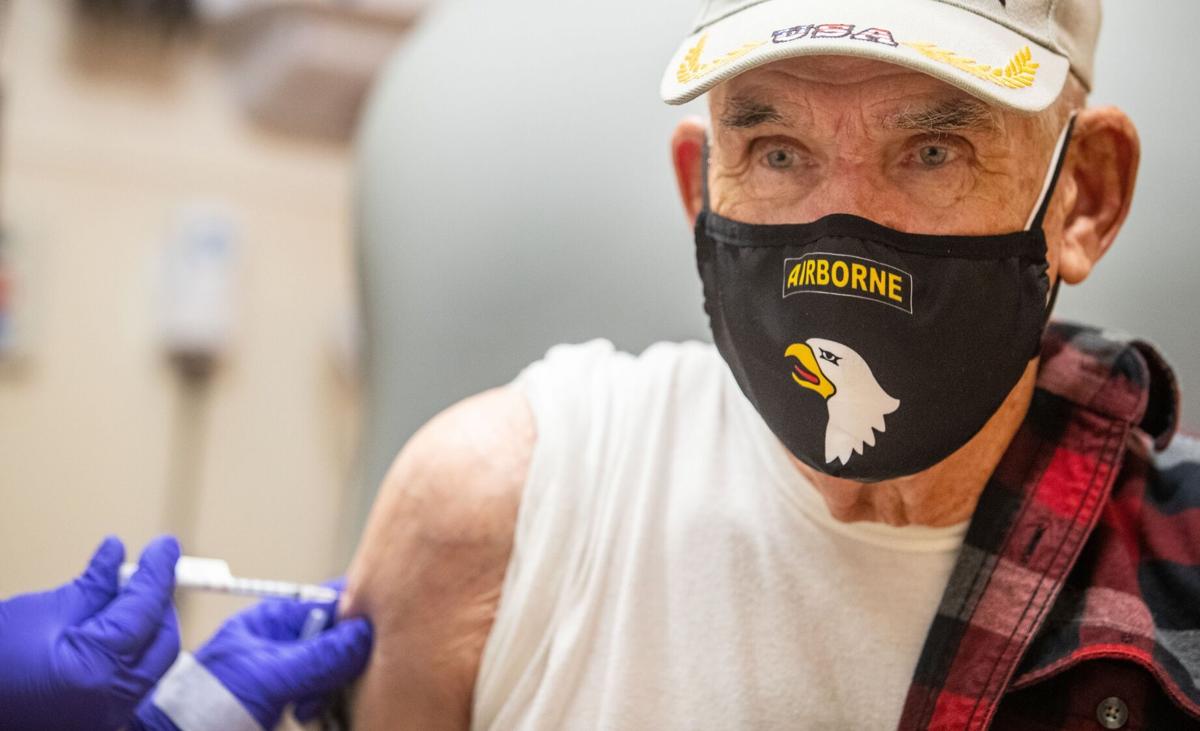 What's the most effective single step Nebraskans can take to push back against COVID and get life back to something approaching "normal"?
Rolling up one's sleeve, medical experts universally say, is the key step people can take. Experience here and around the country validates their point: As the percentage of fully vaccinated Americans has gone up, COVID infection rates have gone down. So has the virus-related death rate.
Now, our state and country must push back even stronger against COVID. The pandemic so far has taken around 600,000 lives under the official U.S. count, including more than 2,300 in Nebraska and more than 6,000 in Iowa.
Getting fully vaccinated (via, for most, two doses plus the two-week follow-up period) is proving to be the single most powerful tool in the fight against this threat, and all Nebraskans should rally behind lifting the state's vaccination rate even higher.
Nebraska recently crossed a welcome milestone as more than 50% of residents 18 and older have received their shot. Adi Pour, the outgoing public health director for Douglas County, notes that Douglas, along with Lancaster County, at present are the only local health districts in the state to have more than 50% of its 16-and-older population fully vaccinated.
"It is our hope," Pour says, "that Douglas County residents will continue to get the vaccine so our return to normal can continue."
Gov. Pete Ricketts, to his credit, has long stressed the need for Nebraskans to get vaccinated. His continued push can be a major help in boosting the state's vaccination rate.
Nebraskans can take pride that our state is home to some of our country's most experienced and respected medical experts on the complex science of deadly viruses. Those specialists contribute in major ways to the national and global discussion on containing the COVID threat.
Getting "the shot" not only protects oneself — it also protects others from exposure to the disease. The vaccinations so far have helped our country begin to take steps toward needed herd immunity — but we're not there yet. A significant portion of the population, here and nationally, remains either uncertain of vaccination or outright hostile to it.
But as Mark Rupp, chief of the infectious diseases division at the University of Nebraska Medical Center, has noted, "If you have not been fully vaccinated, you are still part of the problem. You may be unwittingly infected, you may be shedding the virus, you may be spreading it to other people."
Some people say they're dead set against getting vaccinated, but — just as people mistakenly used to think that the sun orbits the Earth — a person's perspective is irrelevant to the scientific reality. That reality in regard to COVID is that an unvaccinated individual is, unquestionably, vulnerable to getting infected and to spreading the virus. And that trips up the all-important need to contain the virus threat to a manageable level.
It's especially discouraging — and harmful to the nation — that some politically interested Americans insist on framing public health issues in terms of partisan politics or ideological warfare. Refusing to get vaccinated, it's thought, is one way to "own the libs" or stick it to President Joe Biden. But it's irresponsible to let narrow politics short-circuit protection of public health. After all, supporters of former President Donald Trump who reject inoculation should look to what Trump himself says on the subject. He urges all Americans to get the shot, his entire family is vaccinated and he points to his administration's work to speed up vaccine development because it was in the national interest.
As Nebraska and the rest of the country strive to move past the trauma of the past year, the duty of Americans is clear.