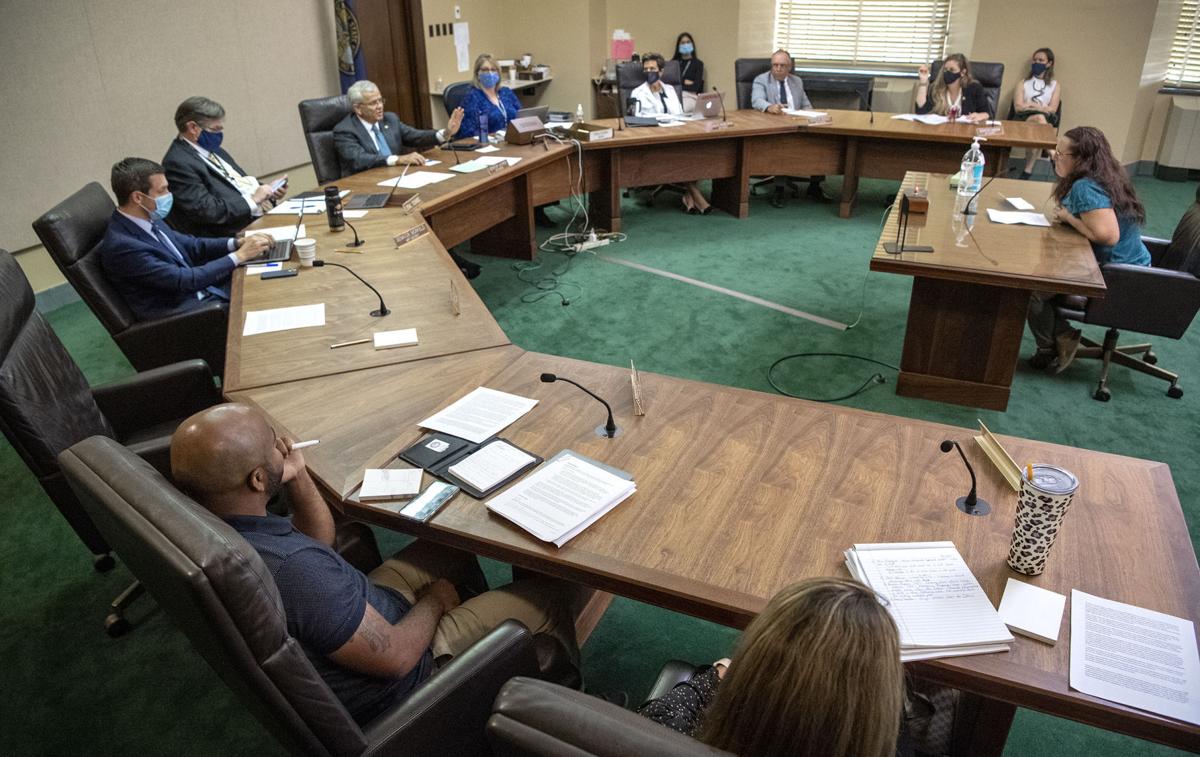 To hear some conversations in Nebraska, you would think that just about every individual in the state prison system is serving a life sentence. The reality is far different. The vast majority of those men and women — 95%, a 2017 report from ACLU Nebraska said — will be released and re-enter the life of Nebraska communities.
It could hardly be more important, then, for the state to ensure that the transition of these individuals is as successful as possible. When the prisons are inadequately staffed and/or inadequately committed to providing programming needed to prepare inmates for parole, released inmates are more likely to commit more crimes when they get out. This is particularly true of inmates who are released without accountability to a parole officer, which is all too often the case when programming is deficient. The result in many cases is long-term harm to those individuals, their families and communities.
In short, the state's obligation to protect its citizenry does not end at the prison gate.
A legislative hearing Wednesday included testimony from prison staff members and other Nebraskans who described the enormous burdens weighing on the prison system. These massive, ongoing problems place staff members under horrendous stress and undermine safety for staff members and inmates alike. The conditions gravely undercut the state's ability to deliver programming needed to prepare inmates for their release.
Much of the testimony Wednesday described extraordinary concerns and failures that a state inspector also addressed in a new report. Here are only a few examples from the legislative hearing:
Some staff members have been assigned duties for which they aren't trained — a troubling circumstance in any employment situation but especially so in a prison enviornment, given the paramount need for safety plus the responsibility for humane treatment of inmates.
A mother testified that her son, in the general population at Lincoln Correctional Center, was locked in his cell for 2½ weeks straight, not even being released for showers. "It's barbaric," she told lawmakers. "It's inhumane."
One prison employee said he was at his post for 19 hours and that some staff members have been "forgotten," resulting in a 24-hour shift.
A staffer at the Diagnostic and Evaluation Center in Lincoln said that when COVID-19 hit, experienced staff with suggestions to reduce contamination were "laughed at."
The staffing problems are dire enough already, making it hard to see how a new prison, as envisioned by the Ricketts administration, could be adequately staffed, many testifiers said. Nebraska will not build its way out of the current crisis.
To foster consensus on how to proceed, the Legislature and the administration agreed this year for a nationally respected prison-policy consultancy group to do a comprehensive analysis of Nebraska's prison system. The aim is for the executive and legislative branches to work from a common set of facts and find agreement on the next steps.
A central focus of that effort must be to strengthen the programming for release of Nebraskans from prison. In the face of severely crowded and understaffed prisons, Gov. Pete Ricketts last year vetoed a bill championed by Sen. Steve Lathrop of Omaha that would have sped up parole eligibility. Lathrop, chairman of the Judiciary Committee, had argued, correctly, that the bill would give inmates more incentive to behave and complete rehabilitation programs, and getting more inmates under parole supervision made it more likely that they would not be a danger to other Nebraskans.
It's the kind of measure Nebraska needs to address a badly crippled prison system that must become more than a warehouse of humans that's dangerous to inmates, corrections workers and the public.