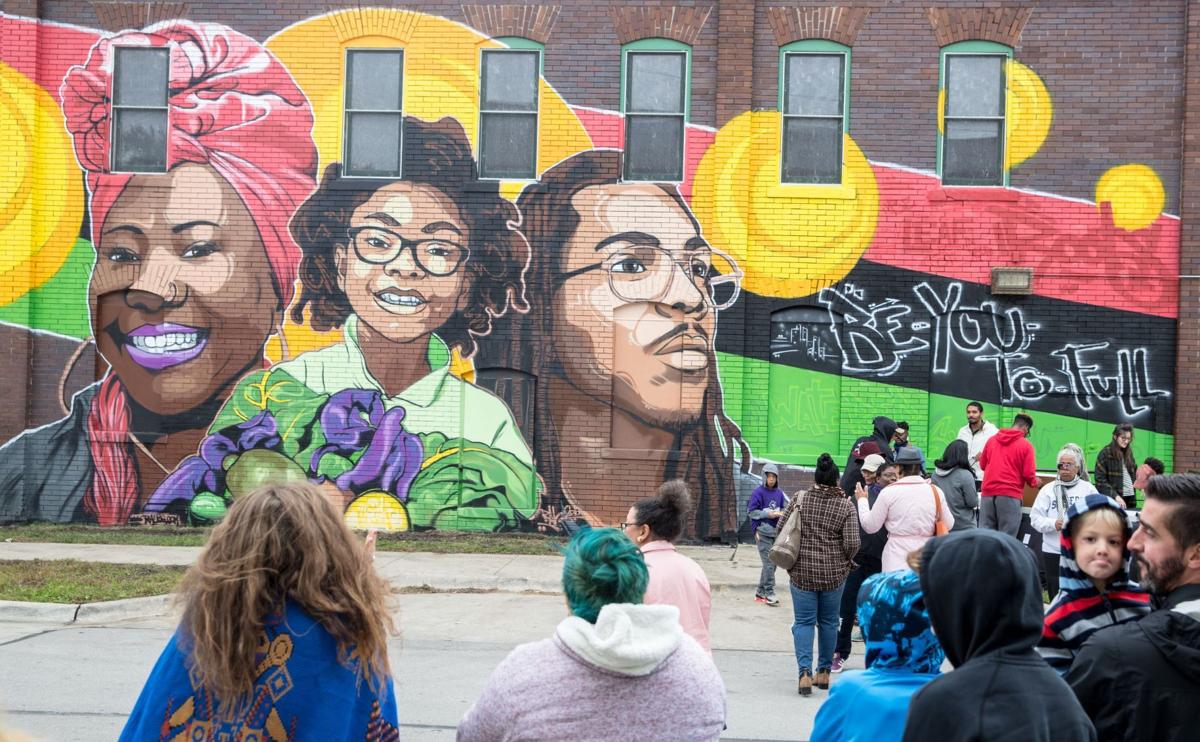 The year 2020, as terrible as it has been, has spurred needed national dialogue about the importance of increased racial understanding. As the new year moves forward, our country should look to ways to promote the health and well-being of Americans of all backgrounds.
In 2021, it's vital to progress from talking about positive change to working collaboratively to make that change actually happen.
It's encouraging that Nebraska has positive opportunities on this score, with some successes already achieved.
The Nebraska state government, for example, recently announced plans to open an Department of Economic Development field office in North Omaha. In addition, the state is making changes in its procurement and contracting, aiming to increase its business with minority and small businesses, Gov. Pete Ricketts said.
As North Omaha leaders note, how much difference those efforts make will depend on the actual commitment made over time as well as the state's ability to work with local organizations. But the potential for progress is real, especially since the state's efforts can complement additional encouraging developments in North Omaha. Here are just a few of the examples:
Personal finances. The Carver Legacy Center, through a partnership with American National Bank, is providing a range of services enabling residents to receive credit and capital. It's fitting that the center is located in the Carver Savings and Loan Building at 2414 Lake St., where the first Black-owned financial institution in Omaha opened in the 1940s. African Americans are 37% more likely than nonminorities to avoid applying for credit for fear of rejection, a 2013 study found. Among minority businesses expressing a need for credit, more than half reported not applying for loans because they feared being denied, according to a national survey.
Investment incentives. On the November ballot this year, Nebraskans approved Amendment 2, a measure intended to spur tax-increment financing for low-income neighborhoods. Business investors would receive incentives to invest in areas designated as "extremely blighted," defined in state law as having an average unemployment rate of at least 200% of the statewide average, with the average poverty rate exceeding 20%. North and South Omaha are among the areas in Nebraska that can benefit from the change, said State Sen. Justin Wayne of Omaha, who introduced the proposal.
Community dialogue and input. The Forever North initiative has done important work in facilitating community discussions about the future of North 24th Street and nearby areas. Through that community input, Forever North has identified key needs as defined by residents themselves: A wider range of housing and transportation options. Development strategies that encourage local entrepreneurs, with a particular focus on the area's artistic community. Neighborhood vitality and fellowship through activities and institutions celebrating the area's rich history.
Progress also depends on improvements in community health and nutrition, as Dr. Ali Khan, dean of the University of Nebraska Medical Center's College of Public Health, noted in recent World-Herald news coverage. Initiatives to promote health improvements can go far in reducing the higher-than-average incidence of concerns such as obesity and diabetes in minority populations.
It's appropriate that the Nebraska Legislature, in its upcoming session, will consider various proposals to boost medical and nutritional supports for disadvantaged Nebraskans, urban and rural.
In all these ways, progress is possible in Nebraska. The challenge in 2021 is to bring abstract proposals into concrete reality that boosts economic development and community health.