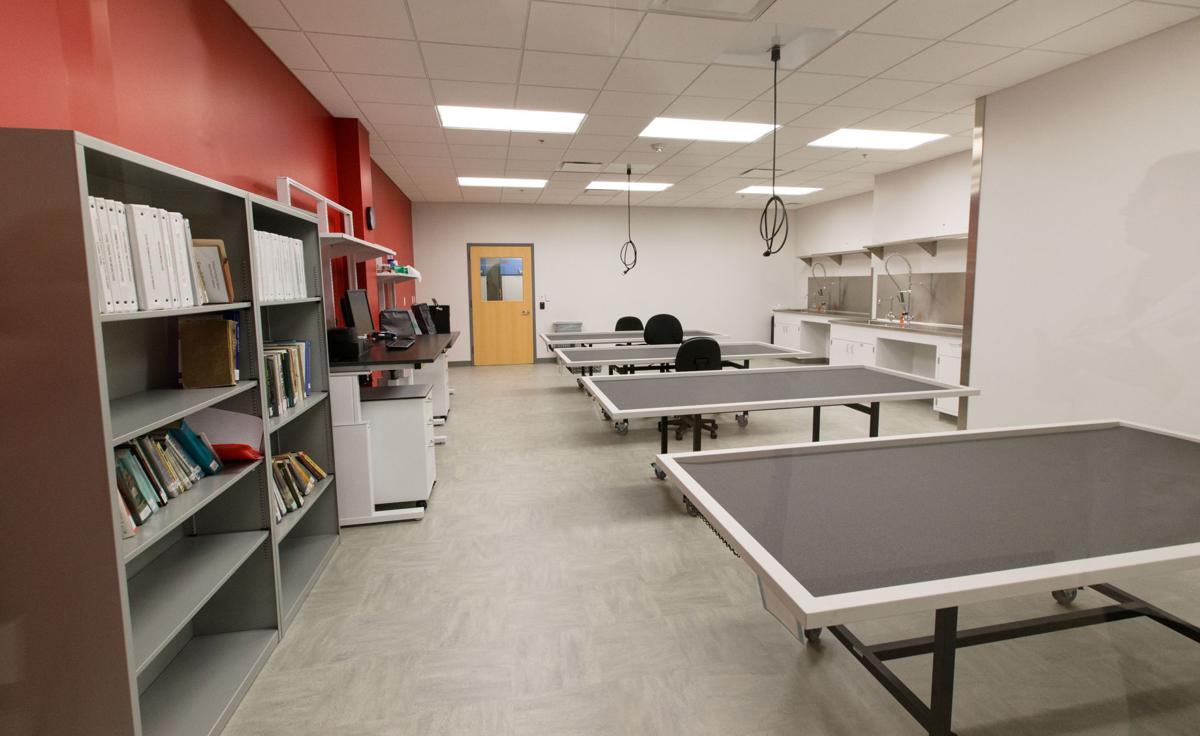 Our society has an enduring responsibility to honor our military, whose personnel have defended us in peacetime and war. As part of that obligation, we salute the men and women who have made the ultimate sacrifice in the line of duty. Amid the upheaval of battle, the remains of many of those Americans have long gone unidentified, in a wide range of locales — waters off Hawaii, fields in Europe, hillsides in Korea, jungles in Vietnam.
Nebraskans can take pride that thanks to the extraordinary work of the forensic laboratory at Offutt Air Force Base, identification of a growing number of those fallen Americans has at last been achieved. As a result, it's become possible for those men and women to come home for burial with appropriate military honors.
Time and again in recent years, military families have expressed thanks as years of uncertainty gave way to knowing that a loved one would receive a proper salute and final rest.
The scientific skill demonstrated at Offutt by Defense POW/MIA Accounting Agency personnel is of the highest order. Just as important, Offutt staff members have won praise for their outreach to families in carrying out the complicated process of returning remains from far-flung locations.
World-Herald reporting by staff writer Steve Liewer has described many examples of the Offutt lab's work over the years.
"I think it's a great honor," said Robert Alan Stett, 64, of Harvard, who is Jones' nephew. "This guy went to high school here, he served his country, he died. He's a hometown hero."
During the war, the military was able to identify only 35 of the 429 sailors and Marines who died on the Oklahoma that day. Fallen servicemen who lacked identification were interred in Hawaii in graves marked "Unknown."
Now, Offutt historians and forensic anthropologists have identified some 281 USS Oklahoma personnel, with more hopefully to be completed as the lab nears the final stage of its five-year project for identifications for the ship.
These Offutt specialists stand out not only for their professional and scientific sophistication but also for their ability to manage so many varied identification projects. Those studies include identification of World War II airmen missing during the Allied bombing raid on German oil facilities in Ploesti, Romania, as well as photojournalists killed in 1971 when their helicopter was hit by North Vietnamese artillery fire.
"It's a mission we hold dear in our hearts," Franklin Damann, the laboratory director, has observed. "Generations removed, you still see an impact on these families."
This work is a tribute to the professionalism of Offutt personnel and an emblem of our national obligation to show reverence for the fallen.