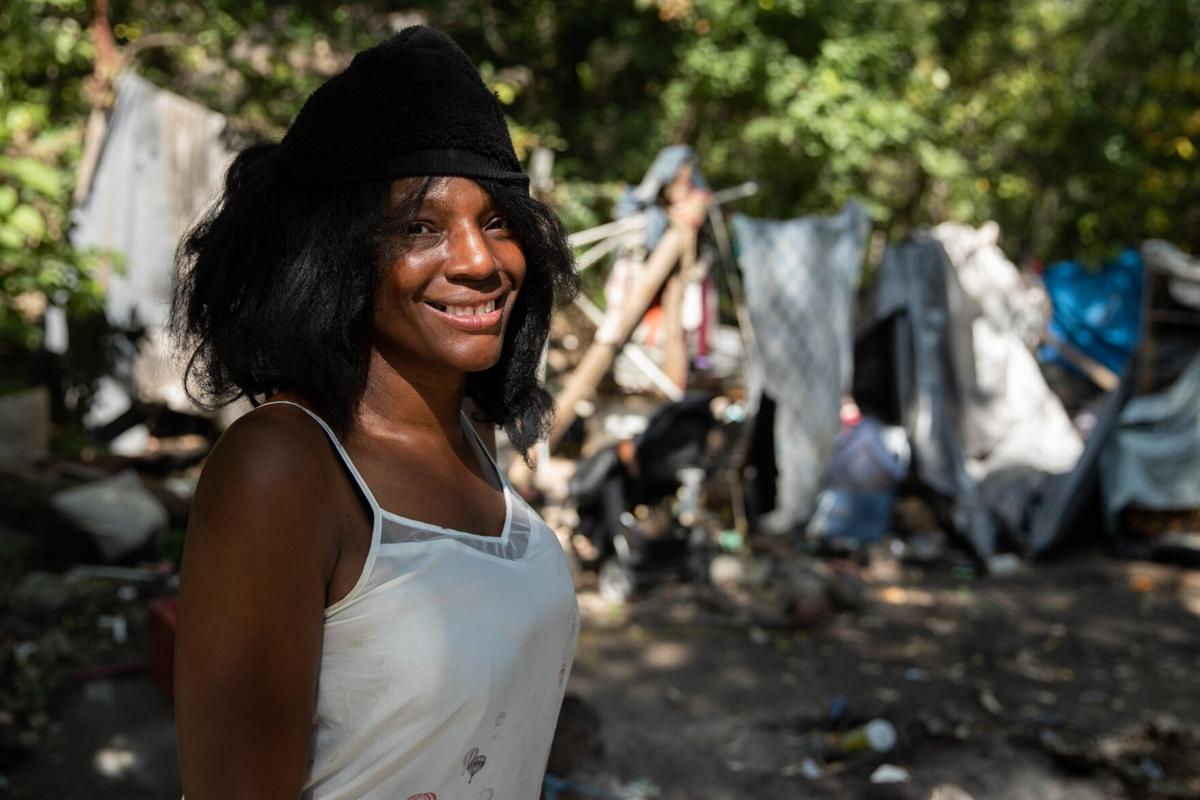 Look closely enough across the breadth of Omaha, and you can see indications of the homelessness that burdens many in our community: Homeless individuals have set up encampments — some quite small for only one or two people, some of considerable size — along trails, in woods, sometimes near neighborhoods.
The recent removal by police of a sizable encampment north of downtown — dozens of individuals were staying there — has understandably sparked community conversation about what more Omaha can do to stabilize conditions for vulnerable individuals.
It's an appropriate moment, then, to look at Omaha's efforts on homelessness, to gauge current successes and major challenges to be addressed. We talked with Randy McCoy, executive director of the Metro Area Continuum of Care for the Homeless, discussing positives as well as areas for improvement.
Omaha has made progress in some major regards, when compared with many cities:
Emergency shelter beds. Overall, Omaha has a good availability of such beds, thanks to the work of local organizations. One area for improvement is beds for families with children.
Street outreach. These efforts seek to help individuals find shelter and connect with services. COVID relief money recently has helped boost the number of personnel helping with this need. A challenge will be to maintain long-term funding for the expanded effort.
Organizational cooperation. Getting institutions of any kind to work efficiently together can be a challenge. Omaha-area organizations focusing on homelessness deserve credit for their collaborative spirit. These groups "do work pretty well together to build solutions and implement them and refine them over time," McCoy said, in a significant contrast to the situation in some cities.
COVID-era efforts to keep people housed. Here, as elsewhere across the country, the arrival of COVID last year raised enormous concern about a possible surge in homelessness as the pandemic disrupted lives and people's financial circumstances. The scale of work in Omaha since early 2020 to keep people housed rather than turning to shelters is striking: $10 million devoted to helping people stay housed last year, and about $30 million used so far this year. A key component of the effort is helping households meet their utility costs. Funding sources for these efforts have included robust local philanthropy; emergency housing money from city and county governments; and federal relief aid.
"This community really came together well around the pandemic to make sure people were staying housed," McCoy said. "We were successful as a community in avoiding the problems that many other communities saw."
Major challenges remain, of course. A central one is the need in Omaha, as elsewhere, for affordable housing and rental assistance for modest-income households.
Workforce housing for mid-low incomes. Finding an affordable place to live can be enormously difficult for Omaha residents who make more than minimum wage but not much more — about $45,000 for an individual worker, for instance. Omaha could make major gains toward reducing people's potential for homelessness by boosting its housing stock for that demographic, McCoy said.
Financial support for fixed-income households. These are households in which individuals depend on Social Security or disability checks.
Additional rental assistance. The federal government provides Section 8 vouchers to qualified individuals to help defray part of their housing cost. The program "is an amazing success, but there aren't enough vouchers out there," McCoy said. "Some people, especially those on fixed incomes, could use additional support. If there was an additional subsidy, that makes a huge impact on a person's ability to find housing."
Omaha has built a strong foundation in working to address homelessness, and those successes deserve recognition. But even with that progress, daunting challenges remain — above all, in working long term to boost Omaha's supply of affordable housing.