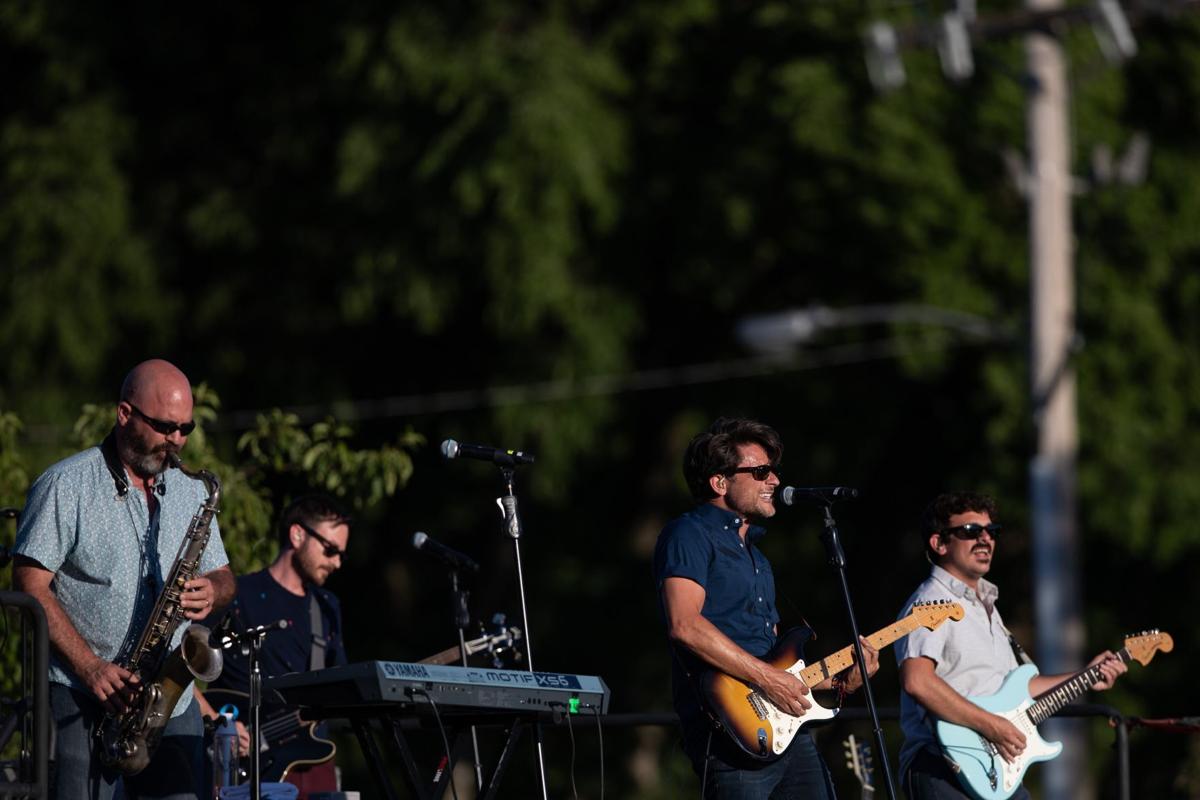 There's no arguing that Omaha has a great, unique arts community that offers something for everybody. Whether you enjoyed touring art galleries, seeing local theater productions or listening to live music, Omahans had something to enjoy on any given weekend.
All of that has changed with the coronavirus pandemic. Some have been able to adapt to the new world of social distancing, but smaller music venues can't have crowds of fans gathering around stages to sing along with their favorite bands. The local theaters can't pack seats with those wanting to see their favorite plays.
With daily cases on the rise, don't expect to see these venues opening their doors anytime soon. Now is the time to help out our local arts community so it can come back strong when we recover from this pandemic. Whether you are able to donate money or write to your congressman, there are several ways to help. Here are just a few examples:
» The National Independent Venue Association, a group of local music venues including 13 from Nebraska, was formed to help out such venues. The group predicts that without support, 90% of its members will have to shut their doors. Revenue losses are currently around 90% or higher for these struggling venues. Some have been forced to lay off most of their employees because bands have stopped touring. The group is asking for relief from Congress from the Save Our Stages Act. For more information, check out saveourstages.com.
» The Omaha Community Playhouse had to cancel many shows from its last season and is rearranging its schedule for the current season so it can still stage some bigger productions in 2021. But for now, you can enjoy an outdoor production of Billy McGuigan's Pop Rock Orchestra in the playhouse parking lot during August. Enjoy some great music while observing social distancing from your car. You can find more information or make a donation at omahaplayhouse.com
» Joslyn Arts Museum plans on reopening its doors on Aug. 7 with free admission and new health measures in place. The "Fact and Fiction in Contemporary Photography" was open only a few weeks before the shutdown and originally carried a ticket fee for admission. The gallery is now free to anybody who makes a timed ticket reservation at joslyn.org. Donations to the museum help support art education for students, teachers, seniors and art lovers of all ages.
In addition to individuals, Omaha's robust philanthropic community can help with some of the organizations; Congress could help small music venues that give life to towns across America. These investments now will help us heal together through the power of the arts as we emerge from the pandemic.
Catch the latest in Opinion
Get opinion pieces, letters and editorials sent directly to your inbox weekly!