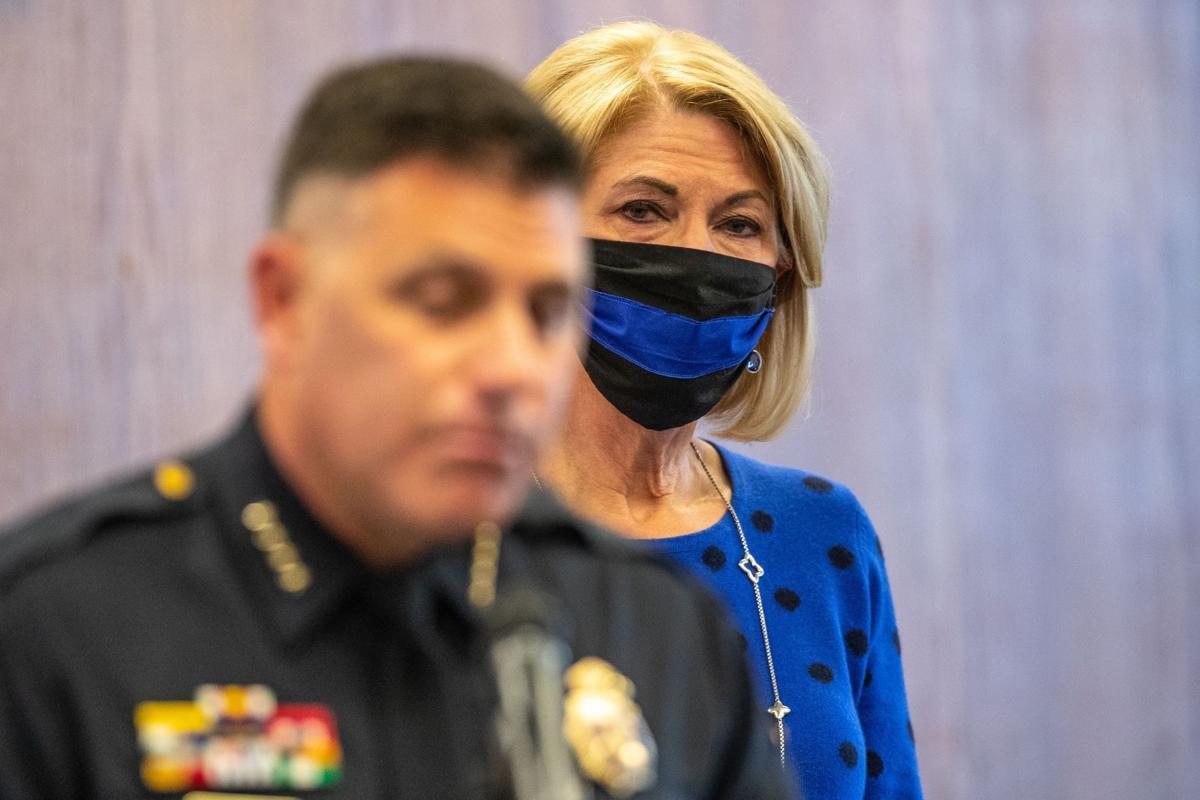 Public pension concerns have weighed heavily on the Omaha city government for decades. Contracts poorly negotiated by the city years ago ago committed Omaha to major pension obligations without properly funding them. This was a fundamental failure by a series of mayoral administrations.
Slowly, the city has been climbing out of the hole. The growing cooperation between the city and its police and fire unions over the past decade has opened the way to goodwill and gradual improvement. The proposed police contract now before the City Council provides an encouraging example.
Since 2018, members of the Omaha police union and the city each boosted their contribution to the police and fire pension fund by .75%. Under that approach, officers pay 16.1% of their salary into the pension. The additional contributions are scheduled to expire at the end of this year. The proposed new agreement would continue them through 2025.
The tentative agreement — requiring approval by the police union, the City Personnel Board and the City Council — also includes a new cost-saving provision, no longer obligating the pension fund to cover medical costs associated with service-connected disabilities.
The Omaha Police Officers Association issued a statement describing the positive spirit of its negotiations with Mayor Jean Stothert's administration.
As a result of the current contract, the city's police and fire pension program has improved its funding level, albeit slightly and at a still low level. In 2011, the pension program was 43% funded. By 2015, the figure had risen to 50%. In 2019, the program was 54.3% funded.
That general trend is positive and encouraging. Still, the funding level isn't anywhere near the 80% level that financial experts recommend for pension fund health. This shows how poorly the city negotiated in the past, and how far the fund has to go in order to reach needed stability.
The unfunded liability currently stands at around $664 million. If all financial assumptions are met, the system will be fully funded by the 2040s — a long climb ahead, indeed.
State law requires that a report be filed with the Nebraska Legislature whenever a defined-benefit public employee pension fund is less than 80% funded. The Omaha police and fire pension program is one of seven funds currently filing reports under that requirement. All of the seven funds are from Omaha or Douglas County.
The City of Lincoln's police and fire pension fund previously was required to file a report with the state, but it no longer has to, since it has moved its funding level to an impressive 82%.
Although there's far to go, Omaha has begun to climb out of its longstanding pension woes. Approval of the proposed police contract can continue that positive trend, encouraging a spirit of cooperation and promoting future progress.