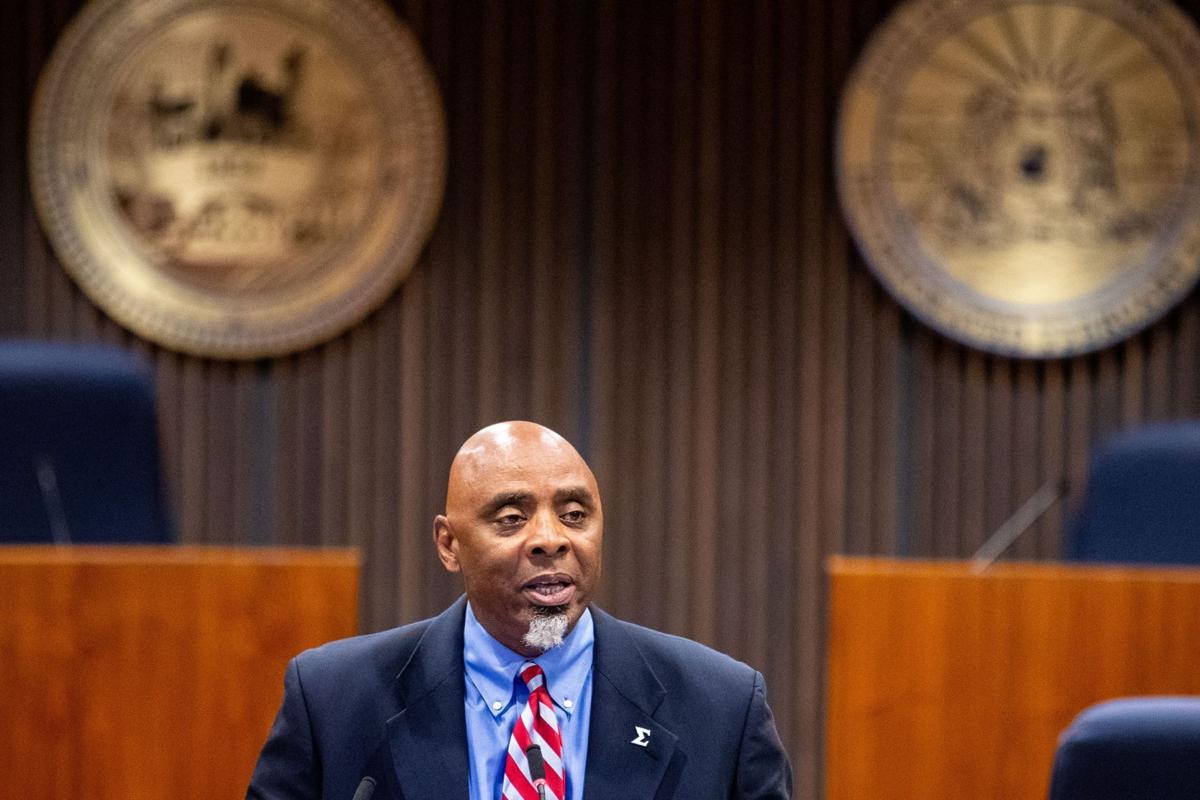 Omaha owes gratitude to special prosecutor Fred Franklin and the 16 grand jurors who examined the shooting death of James Scurlock on May 30 amid protests over the killing of George Floyd by Minneapolis police.
The indictments returned Tuesday on four charges against bar owner Jake Gardner, including manslaughter, are far from the end of the painful case, but they mark a significant turning point. Gardner, of course, is presumed innocent, but the community is now assured of the fullest possible evaluation to determine whether and how he might be held accountable.
Franklin did an outstanding job of outlining for the public all he could about the evidence grand jurors heard and why their decision was a shift from the initial determination of Douglas County Attorney Don Kleine. Kleine didn't file charges, determining that the shooting was self-defense as the men wrestled on Harney Street. Angry protesters saw a white man, Gardner, getting away with killing a Black protester.
Franklin, a veteran federal prosecutor, said that evidence was available to the grand jury that Kleine didn't have, including messages on Gardner's phone and video from inside his bar. That, Franklin said, undermined Gardner's self-defense claim.
Other charges — terroristic threats, attempted first-degree assault and use of a firearm in commission of a felony — send an important message that it is at least worth a criminal trial to determine if it's OK to brandish and fire a weapon amid chaos on a crowded street.
While Franklin could not disclose specifics about some material, which a judge likely will evaluate for admissibility at trial, the city very much needed the transparency and explanation that he provided.
Then Franklin added a call for protests to be peaceful and denounced vandalism and violence, another important message.
"When people engage in that sort of behavior, you are dishonoring the memory of the people who have died," he said. "You are playing right into the hands of the people who are against what it is you are protesting for."
In fact, protests after Scurlock's death, while at times raucous, have been nearly devoid of vandalism and, in those first days of June, added to the pressure on Kleine to call for the grand jury.
Franklin, speaking to Black advocates and allies, noted that demonstrations are but one tool available to press for change, including boycotts, voting and backing supportive businesses. It also can include running for office and remaining engaged in pushing for a better, more equitable city.
This painful summer can help sustain momentum toward Omaha's overdue racial turning point, aided by a well-executed grand jury process.