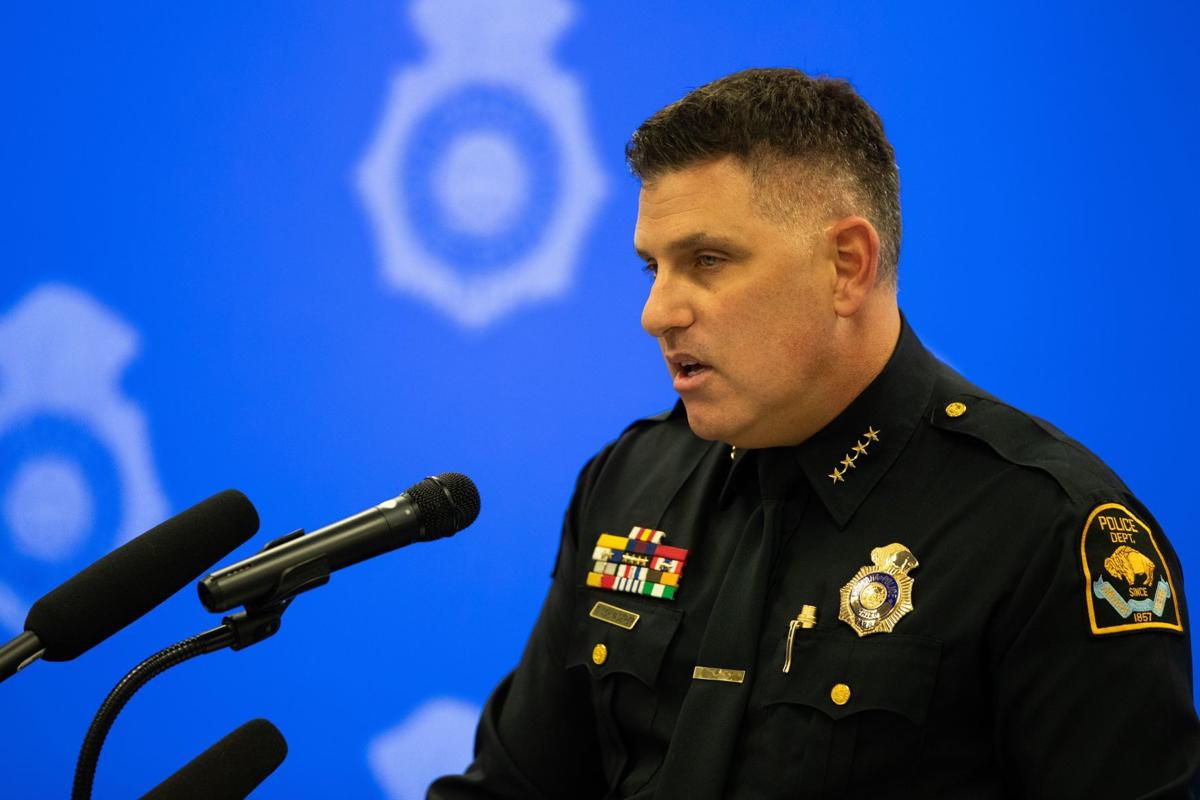 Last month's tortured release of police video of an Omaha officer shooting Kenneth Jones showed inconsistencies and unnecessary complexity in policies and laws related to making such footage public.
The Omaha Police Department and the Nebraska Legislature have work to do if they are to meet their stated goals of real transparency in such cases. With heightened public attention — and tension — about police shootings, it's important that these issues be addressed.
Jones was shot and killed by an officer on Nov. 19 after ignoring orders and reaching in his pocket for a gun during a traffic stop.
But when it came time for that, what the public initially got instead was a lot of legal nuance. The Police Department at first denied written requests to release the video even after the grand jury decision was made public, even though it has absolute discretion to do so.
The district court clerk then scheduled a viewing of the video for reporters and some members of the public but denied broader distribution because the 2016 law says "no copies of exhibits or transcripts shall be made available."
The next day, the Police Department released the video, citing a different law that it said required the release since the clerk had disclosed its contents.
The problem with all this is that both the body cameras and the grand jury law are meant to create transparency, accountability and public faith in the process for evaluating police conduct.
Under the clerk's interpretation of the law, that office would need to continually schedule private showings of grand jury material to any member of the public who wished to see it at any time. That creates an undue burden on both the public, which pays for every aspect of police work, and the clerk's office, which has plenty of other work to do.
The Legislature should revisit this provision and simply allow release of grand jury material if no indictment is returned.
More immediately, Omaha police should create a policy with extreme bias toward releasing video footage in such cases as soon as possible — as a number of other departments do.
Footage from police shootings in Columbus, Ohio; suburban Minneapolis; and Chicago, among others, were made public soon after shootings just last month.
Omaha police can do so, too. Deputy City Attorney Bernard in den Bosch told World-Herald reporters that, while investigative records can be withheld, no state law prevents a government agency from releasing body camera footage or other public records at any time.
"The Police Department always has the ability to release it," in den Bosch said. "At the end of the day, if we pick and choose what we release, then we're going to be accused of acting in a biased manner."
Exactly. But the department already chooses to release still images from footage — in effect cherry-picking bits that it wants the public to see.
In these fraught times, withholding video only raises suspicions that the police have something to hide. It's critical that the department be consistent and show that it continues to merit our trust.