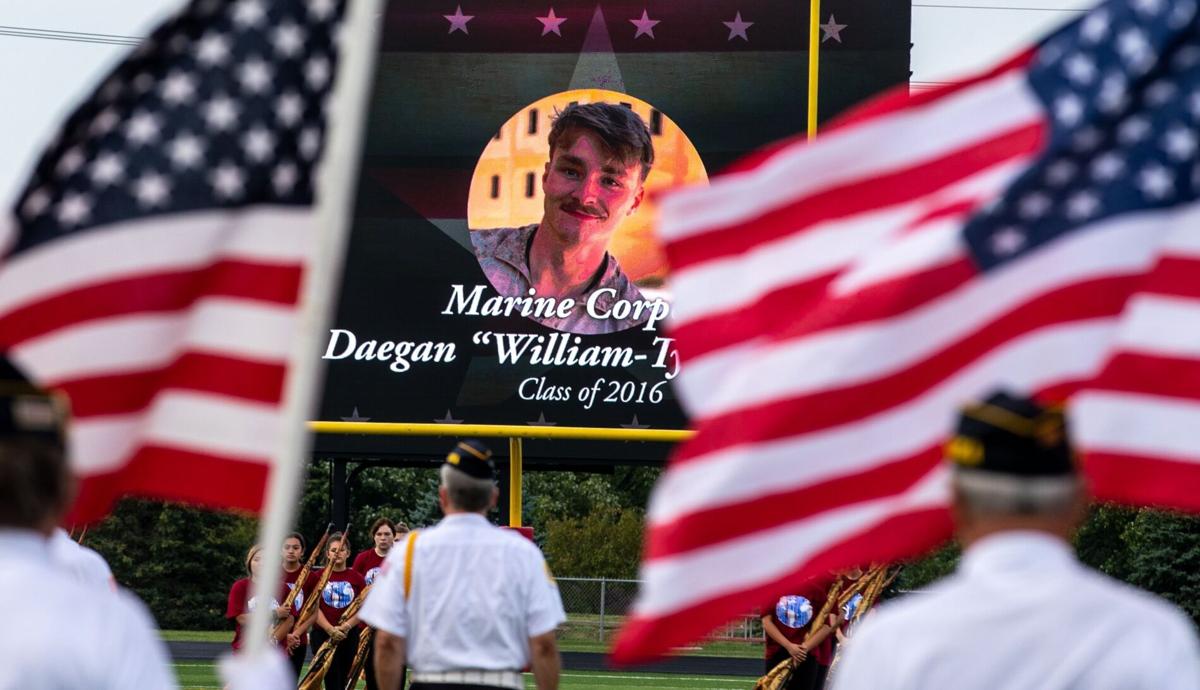 Our nation stands at the cusp of one of its most painful anniversaries. The 9/11 attacks, which struck 20 years ago Saturday, revealed the depths of depravity of global terrorism. The long-term effects from that horrific day continue to the present. Today, Omahans will pay silent tribute as the body of Marine Cpl. Daegan Page, killed last month in Afghanistan, returns to our city.
Not all the effects from 9/11 have been destructive, however. Religious leaders in Omaha, with ties to the Catholic, Jewish and Muslim faiths, came together in the immediate wake of 9/11 and issued a joint condemnation of the attack.
Amid the anguish and confusion of that day, a particular act of goodwill in Omaha stood tall: On 9/11, Rabbi Aryeh Azriel and about 20 members of Temple Israel went to the mosque near 73rd and Pinkney Streets to ward off possible vandalism. The mosque and the temple already had a positive relationship, and the gesture of solidarity on that frightening day helped build an interfaith friendship.
"I can't think of anything more heartening or more reassuring that showed we had friends," said Dr. Syed Mohiuddin, a Creighton University cardiologist and Muslim who helped nurture the ties across religious lines.
From those acts of fellowship on 9/11, Omaha has moved forward to create the Tri-Faith Initiative, a landmark institution whose Pacific Street campus now includes a mosque, a synagogue and a church. The decency of that achievement provides a resounding refutation of the religious bigotry that reveals itself far too often across the globe.
Saturday evening, Tri-Faith will host an event to note the 9/11 anniversary and the enduring importance of turning people's consciences toward mutual understanding and respect. "We believe religious differences are an asset and strength to be celebrated," writes Wendy Goldberg, the initiative's executive director. "Through Tri-Faith, people overcome fear and stereotypes, making room to shift perceptions and beliefs."
Heartening, too, is how Nebraska individuals and organizations are stepping forward to help Afghan refugees, when the time comes, to transition to life in our state. Nebraska has an admirable decades-long tradition of supporting refugees and in recent years has been a leader nationally on a per-capita basis.
The three refugee resettlement agencies in Nebraska — Lutheran Family Services, the Refugee Empowerment Center in Omaha and Catholic Social Services of Southern Nebraska — have initially committed to resettling 655 Afghan evacuees in Omaha and Lincoln.
The 9/11 attack spurred a hunt for terrorist leader Osama bin Laden in Afghanistan and led to our nation's longest war, ended only with the withdrawal last month. Two decades after the 2001 attacks, terrorists lamentably remain brazen in their disregard for human life. The Aug. 29 bomb attack at the Kabul airport killed 13 U.S. service personnel and at least 90 Afghans. Among the dead was Cpl. Page, a graduate of Millard South High School.
Today, Omahans stand together to honor his return. It is a moment of remembrance and resolve. Let us move forward from our pain to nurture the healing and unity our nation so clearly needs.